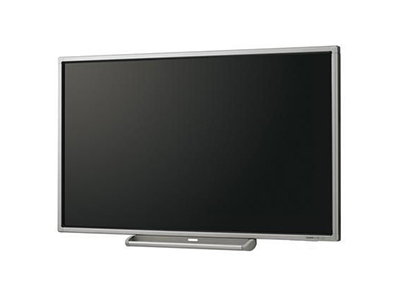 Purchasing new goods for the home poses many unique challenges, and this is as true when buying a flat screen television as it is with any other item. The latest generation of screen technology has provided a greater choice than ever before for the consumer. This presents problems as well as opportunities. Although the greater choice means that there is always a screen which is ideally suited for any situation or environment, the vast number of alternatives can make finding that television an almost insurmountable task. At the same time, the newest models are able to provide state of the art technology for any home entertainment system. Choosing a screen which is capable of integrating effortlessly into an existing system, while remaining affordable, can be difficult. Because of this, many consumers opt to purchase a pre-owned screen. There are benefits as well as considerations when buying used goods of any kind.
| | | | |
| --- | --- | --- | --- |
| Specifications | Description | Do | Don't |
| | LCD is the earliest flat screen technology. LCD screens are typically smaller, less expensive, and often older. LED screens operate exactly as LCD sets, with the single difference that the lights which illuminate the crystal display are smaller, and in greater number. LED screens are available in a wide range of sizes, and they are very energy efficient. Plasma televisions are the final type of screen technology. They are less common than either of the other screen technologies, but benefit from reproducing the most vivid colour spectrum possible. At the same time, plasma sets consume far more energy than any other type of flat screen TV. | When choosing a television, the screen will be the focal point. Each has benefits and drawbacks. Plasma sets can produce the finest picture, but may be more expensive to operate in the long run. LCD screens are often smaller and cheaper, making them ideal as second screens. LED sets with edge-lit screens are the thinnest flat screen televisions on the market, making them an excellent choice for wall mounting. Understanding the environment where a screen is to be used will inform any decision. Ensure that the screen is in perfect working condition. Pre-owned sets may have sustained damage over time. A defective picture can ruin the viewing experience and may be costly to repair. | Do not reject any screen solely for reasons of the internal technology. The picture quality of flat screen televisions is reliant more on the software drivers, and the three screen types are able to provide very similar standards of clarity, colour, and contrast. A television which offers all the required functions, and which is an appropriate size, is a better basis for any purchasing decision than screen technology alone. |
| Screen Format (1080p or 1080i): | The screen format determines to some degree the picture quality. 1080i refers to interlaced scanning, which is the standard format for broadcast television in high definition. 1080p refers to progressive scanning, which is used by Blu-ray players and some of the newer generation of video games console. | Do take into account the main requirements of the screen. To achieve the best quality picture on Blu-ray and gaming media, a 1080p screen will be preferable. | Do not assume that a 1080p screen is necessary if its primary use will be to view broadcast television. Channels are transmitted in 1080i and the technology will be redundant. Similarly, do not be too concerned about the difference in picture quality, as this is minimal. |
| Screen Size: | Screens are measured in inches, and flat screen televisions vary drastically, from smaller, 19" screens, to home cinema sets which may be 60" or greater. | Do consider space restraints before making a purchase. | Do not purchase an inappropriately sized screen simply for its price. A large screen (40" or greater) which is being sold for a low price may still be a waste of money if it cannot be properly installed in its intended location. |
| Connections: | Connectivity is an important part of every integrated home entertainment system. Flat screen televisions will usually provide an array of connectivity options, including HDMI (for high definition television); SCART (for standard definition devices); digital coaxial, fibre optic, or phono outputs (for audio and external speakers); and USB (for generic digital devices such as cameras and laptops). | Do ensure that a chosen screen will be able to integrate fully into an existing system. Be methodical and work through each connection requirement. Decide which are important, and which are not. Ask the vendor for full details, and ensure that every port and socket has been tested and is free from defects. Sockets can be amongst the first components to sustain damage in a used or pre-owned screen. | Do not purchase a low cost screen which does not have the full functionality required. With digital technology it can be difficult (or impossible) to connect two devices which do not have direct compatibility. |
| Online Purchases | | | |
| | Description: | Do: | Don't: |
| | It is the seller's responsibility to provide full and accurate product information for any item being sold. It is the responsibility of the customer to ensure that all information provided has been read and understood. | Do read every listing closely. Double check technical specifications against other websites, including the manufacturer's own page. Contact the vendor and request clarification, and any additional information not included in the initial listing. | Don't make assumptions. Do not presume that a television includes functions which are not listed. |
| Condition: | Pre-owned items can vary considerably in condition: from a hardly used screen which is in almost as-new condition, to a damaged or defective screen which is being sold for parts and spares. | Do ensure that the vendor has provided full and detailed descriptions of any fault or flaw. Do remember that any defect which is not included on the original item listing is grounds for a full refund under Distance Selling regulations. | Do not buy used items which stipulate a no returns or sold as is policy unless positive that the item is suitable. If the seller cannot guarantee that the item will be functional, and is selling these items for spares or repair, it may be difficult to obtain a refund. Similarly, do not assume that buying a broken television and repairing it will provide any cost saving over a working television. Individual components are often difficult to locate, and expensive. |
| Accessories and Extras: | Modern television sets often include additional extras - from wall-mount fittings, stands, and remote controls to loudspeakers. Pre-owned listings should provide details of every separate accessory and extra item included in a sale. | Do check that all crucial components are included. If purchasing a screen as part of a pre-existing entertainment system, do consider shopping for screens with missing accessories if they will not be needed. For example, buying a set with missing loudspeakers may create an unexpected price discount for a customer who owns a set of compatible speakers already. | Do not assume that a pre-owned television will include any or all of the extras that it would feature in its brand new, out of the box condition. If an accessory is not listed on the sale page, it is unlikely to be included. Ask the vendor for clarification on any components which may be missing. |
| Payments and Transactions: | There are multiple ways to complete transactions online, from debit and credit card payments to services such as PayPal. | Do ensure any payment is made securely. Opt for a safe payment method such as PayPal where possible. It provides buyer insurance, and keeps bank and card details private and secure. | Do not share bank or card details with individuals over the internet. Never send cash through the post. |
| Delivery: | Delivery and postage costs may amount to a significant extra charge. Check that postage charges are accurate before completing a purchase, and select the most appropriate service when paying. | Do check listing information for the item location. It is possible to save money by collecting a large item such as a flat screen television in person. | Don't attempt to purchase an item where delivery will be a problem: for example to a remote location, or where a signature will be required for an item being delivered during a time when the customer will not be at home. |
| Returns Policy: | Vendors are regulated and required to provide a returns policy for damaged and mis-sold goods. | Do check each seller's individual policies. Some will provide a refund policy for items which are simply not to the customer's taste; others may not. | Do not agree to purchase used items which are not covered by a returns policy. Do not accept a seller's reasons if they attempt to avoid refunding payments for faulty goods or items described inaccurately. |
Finding Plasma Televisions on eBay
By using the table above as a check list, and working through each point in turn, every customer should at this point have both a sound understanding of the technology behind a flat screen television, the functions and key specifications that will be of most use in any situation, and also the best ways to shop online for a simple, safe, and secure transaction. The final step is to search online. Using eBay, it could not be easier to locate any number of used flatscreen televisions. Items are categorised, making searches easier. Begin with the Televisions, TV & Home Audio Parts, and Sound & Vision categories. It is then possible to use the side panels to narrow a search further, so that only used and pre-owned items are presented. Further searches in the TV & Home Audio Accessories and Other Sound & Vision sections can provide results which were not listed in the previous categories.
Conclusion
Flat screen televisions offer the latest generation of entertainment technology for the home. By choosing to buy a pre-owned screen, customers can benefit from large cost savings. Although there are additional considerations to make when buying any pre-owned goods, this guide has presented sufficient information so that each customer can complete every transaction fully informed, and with the best possible chance of ensuring a satisfactory online shopping experience.