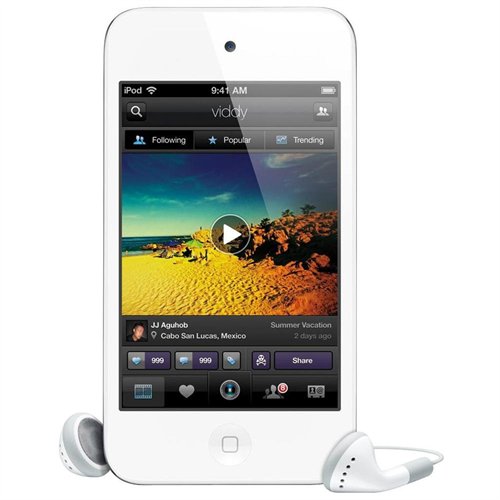 Music players, such as the iPods, have become very common. Though youngsters are more inclined towards pocketable music companions, adults and senior people are also not lagging behind. Music has always been a part and parcel of people's lives. The invention of small music players like the iPod has only added to the convenience of being able to easily access music. Apple has always been very innovative and creative with its products; the iPod is not exception. With different ranges and categories of iPods available in the market, it can become quite confusing to pick one from the multiple options. The key to buying the best iPod would depend heavily on how well the user understands his or her on-the-go music requirements.
About iPods
Though smartphones have replaced almost every kind of music player on the market, the iPod still holds a very special place in the hearts of music lovers. Steve Jobs' dream to build a portable device, capable of storing over 1000 songs in the pocket of music lovers, came true in 2001. There was no turning back since, and the results are quite evident. The iPod has journeyed from a simple audio player to a modern-day compact multimedia must-have. Today, the iPods are capable of storing thousands of songs and videos on their internal hard-disks that range from 2 GB to 160 GB, varying according to the models. Some high-end models help click pictures, surf the Internet, watch movies, play games, as well as encompassing many other forms of entertainment.
Buying the Right iPod
With each new generation, iPods are continually developing. Out-of-the-box features, new cutting-edge designs and enhanced storage capacity have changed the face of iPods and the overall Mp3 player industry. With successive new-generation models hitting the market with very little time-gap between each iteration, it could be a bit tough to zero down on a specific iPod model from the plethora of choices available. However, with some precautionary measures and tips in place, finding that ideal iPod player should not be that tough.
Dos
When buying an iPod or any music player, being aware of the product's basic functions would help make a much informed and sensible buying decision. All the features and related aspects must be explored to the fullest before buying an iPod.
Available Models
Over the years, the iPod has seen a variety of models getting added to its family. With every generation, the portable music player manufacturers have focused on making each model more feature-rich, visually delightful, handy, and very useful.
| Model | Description |
| --- | --- |
| | The player possesses no LED; comes with a click control pad on the front for quick file navigation, and with an inbuilt clip for hanging the iPod from the pocket, sleeve, or belt. With the VoiceOver feature, iPod talks to the music lovers in 29 different languages, usually displaying the song title, artist name and battery status. |
| | Nano is the next largest member of the iPod family and comes with a 2.5 inch multi-touch screen, built-in Bluetooth, FM radio, and the ability to stream videos. It also houses features like VoiceOver, Nike+ support and pedometer. |
| | Being the biggest member of the family, iPod classic comes with anodised aluminium and polished stainless steel casing. It also has a 2.5 inch LCD, touch-cum-clickable control pad, VoiceOver and Genius mix playlist maker. |
| | iPod touch enjoys an amazing ultra-slim cutting-edge design packed with iOS 6, a dual core A5 chip, a 4" Retina touchscreen display, 5MP iSight digital camera, LED flash, Bluetooth 4.0, Maps, FaceTime, Shared Photo Streams, Nike+, Siri, Facebook, iTunes and iStore, iMessage, and much more. |
Storage and Battery Requirements
The iPod's storage capabilities are one of its main features; insufficient space can prove quite annoying after some time of usage. The user can choose the iPod based on his or her storage requirements as there are quite a few inbuilt storage options.
| Model | Description |
| --- | --- |
| iPod Shuffle | The iPod Shuffle comes with 2 GB of storage space and can easily store up to 500 songs, with continuous playback time of over 15 hours. |
| iPod Nano | The Nano comes in two different models. The 8 GB model can store up to 2000 songs, while the 16 GB version can hold up to 4000 songs, approximately. Both the models have a back-up of over 30 hours for audio and 3.5 hours for video playback. |
| iPod Classic | This heavy-duty player comes with a 160 GB hard disk that is capable of storing more than 40,000 songs. It can provide up to 36 hours of audio and 6 hours of video playback. |
| iPod Touch | iPod touch comes in 32 GB and 64 GB models, capable of storing up to 7,000 and 14,000 songs, respectively. Both the models enjoy 40 hours of audio and 8 hours of video playback. |
Needs, Preferences, and Colour Options
iPods are not mere music players; they are a fashion statement of sorts for some buyers, especially youngsters. And with the different colour options, the popularity of the product only increases among the trendy crowd.
| Model | Description |
| --- | --- |
| iPod Shuffle | The iPod Shuffle is quite appropriate for athletes, kids, corporate employees and all those people who are quite satisfied with the music-streaming functionality of the player. It is available in black, silver, pink, orange, yellow, blue, purple, and green colours. |
| iPod Nano | The iPod Nano would also be loved by people belonging to different demographics. It comes in different shades, including black, silver, pink, orange, purple, green, yellow, and blue. |
| iPod Classic | iPod Classic is probably the best option for those who want to have all of their favourite music stored on one device. It comes in black and silver, and the 160 GB hard disk would take some serious time to get completely used up. |
| iPod Touch | iPod Touch is for users who need more than just a basic music player. In fact, people who want an iPhone-like device without the calling feature should consider the iPod Touch. With limited colour options, such as black and white, the model may not be an instant hit with everyone. |
Don'ts
After having looked into the different iPod models and their features, the buyers should also be aware of certain things that might not necessarily accentuate the user experience.
Unauthorised Dealer
Quite often, especially in the case of popular products, some random dealers might come up with more unusual offers. The products sold by these dealers would usually not be backed up by a legitimate bill. iPods sold by these dealers will not have any warranty agreement attached. Some other benefits, such as the extended warranty, would also not be available with duplicate or filched iPods. Therefore, it is wise to purchase iPods from authorised stores and not from the unauthorised sellers.
Old Generation iPod
When compared to the new pool of compact music players, older generation iPods may stand nowhere. Old-generation iPods could be an option if the buyer is not too keen on spending much for a music player. Though the older versions might still satiate one's entertainment needs, the after-sales service for the product could be an issue. Buying a low-end, new generation iPod like the Shuffle could be a better buy.
Used/ Refurbished iPods
New and original Apple products do not come cheap. If an iPod is found on sale for an unusually low price, the player could either be a used item or might be a replica. Used/ refurbished iPods might not provide high-end music experience, similar to the brand new ones. Also, the chances of the music player getting damaged or encountering functional issues are quite high.
Finding iPods on eBay
eBay is the most reliable and secure online store for buying an iPod on the Internet. Launch the eBay Homepage; highlight the Electronics & Technology category from the left pane and drill down to 'Sound & Vision' sub-category. Refine the results further by moving to the iPod & Mp3 Players option on the left pane to browse through the items under these headings. Alternatively, key in 'iPod' in the search text field on the eBay homepage and click on Search to get a listing of the iPod models featured across all categories at the site.
Conclusion
Since its inception, iPods have come a long way in terms of startling designs, high-end features and storage. From mere portable music players, they have become a multimedia must-have. Various different iPod models are available in the market, varying in terms of size, design, features, storage capacity, playback time and colour options. iPod brand and model preferences differ with every buyer; Apple's sub-brand, therefore, caters to users with different needs and preferences.