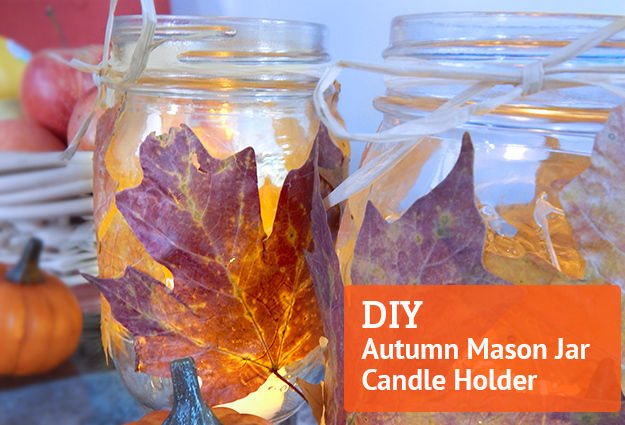 Autumn is my favorite time of year — mostly because I love decorating the house and giving it a festive feel. I decided to get a head start on a great DIY project that looks great now and brings you straight through the holidays. Seeing all the foliage turning beautiful oranges and reds inspired me to give my home its first taste of Autumn with leaf decorations.

That's when I came across these beautiful DIY maple leaf Mason jar candle holders.

This craft is simple and is sure to impress any guests. I've had so many compliments on these decorations; everyone thinks they're shop bought and are very surprised to learn I created them myself. These candle holders prove that you do not need to go out and spend a ton of money to bring some Autumn vibes into your home and even better - they'll still be a great focal piece you can use throughout the holiday season.

And don't worry, if it's not quite leaf peeping weather where you are, we have some great options for shop bought foliage finds!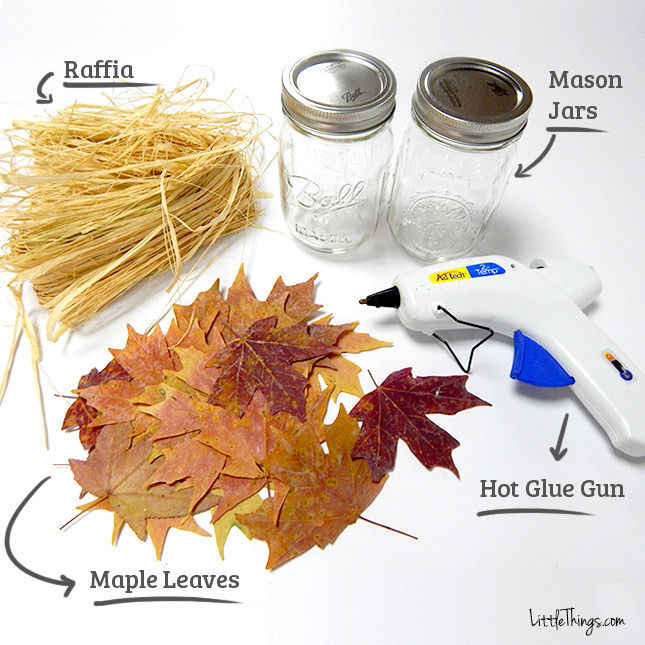 To make, all you need are the following items:
- Maple leaves (real or fake)
-
Mason jars
-
Hot glue gun
- Raffia or
ribbon
- Flameless
tea lights
(battery operated)
1. Pick out 10-20 of the best leaves you want to showcase on your candle holder. Real maple leaves work best, but you can play around with all kinds of leaves. (If you don't live an in area with access to maple leaves, you can buy real ones or silk ones on eBay.)
2. Apply hot glue to the back of the leaf.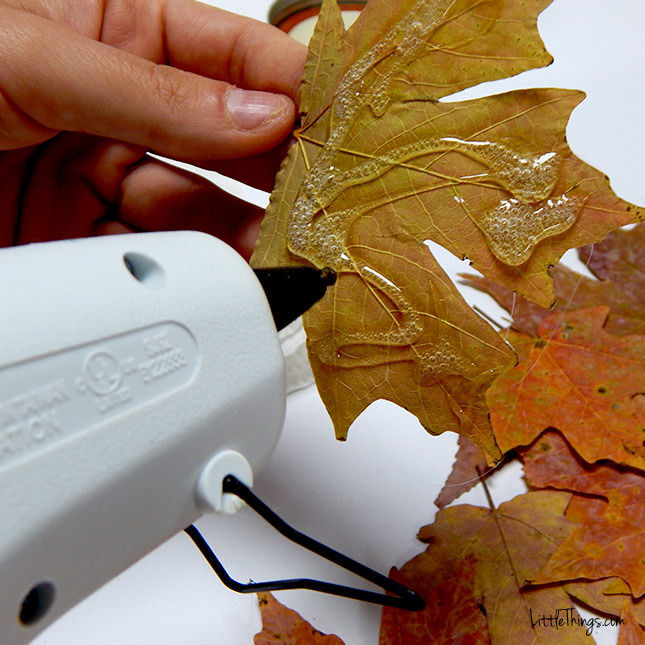 3. Apply the leaf to the outside of the Mason jar before glue dries. Press down and hold for a few seconds to get it to stick.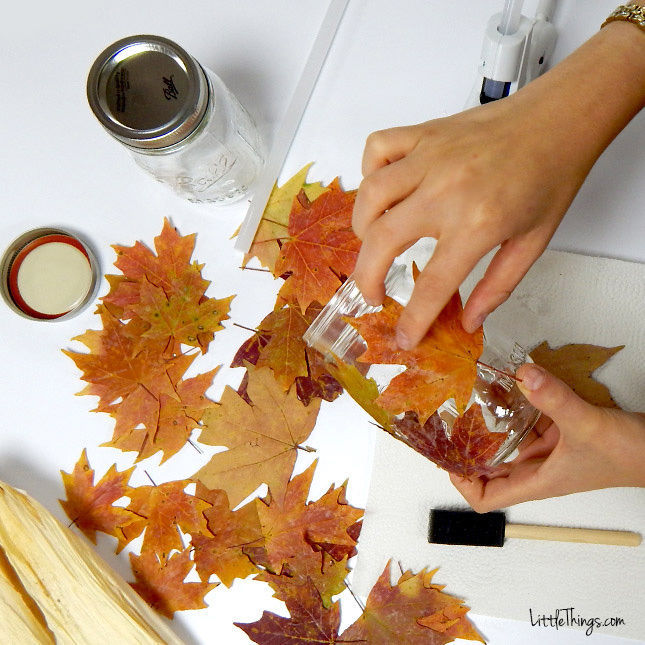 4. Repeating steps 1–3, layer more leaves around the jar until you get the look you desire. Having negative space will allow the candle to illuminate better.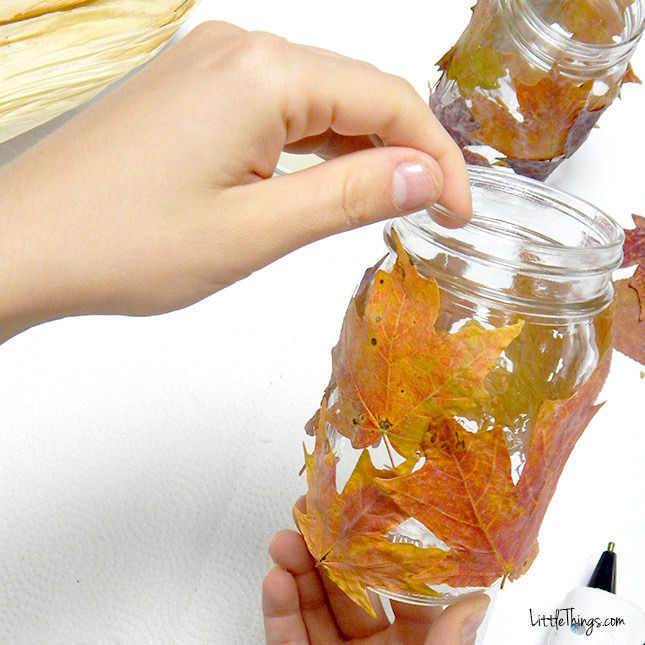 5. Finish off the top of the jar with raffia or ribbon to complete the look. Repeat these steps and create even more candles to fill your home.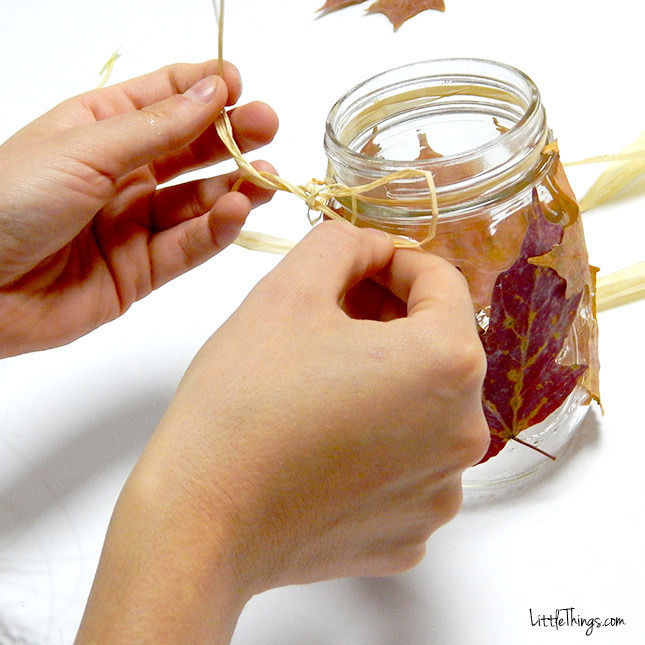 6. When dry, pop a tea light in the bottom, and you are done. (For safety reasons, I advise using fake, battery-operated candles because they look just as real but without the smell, mess and fire hazards.)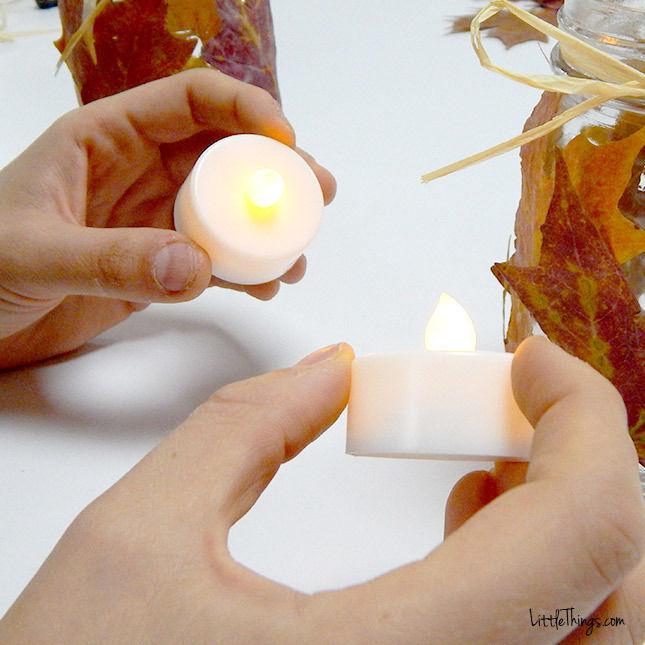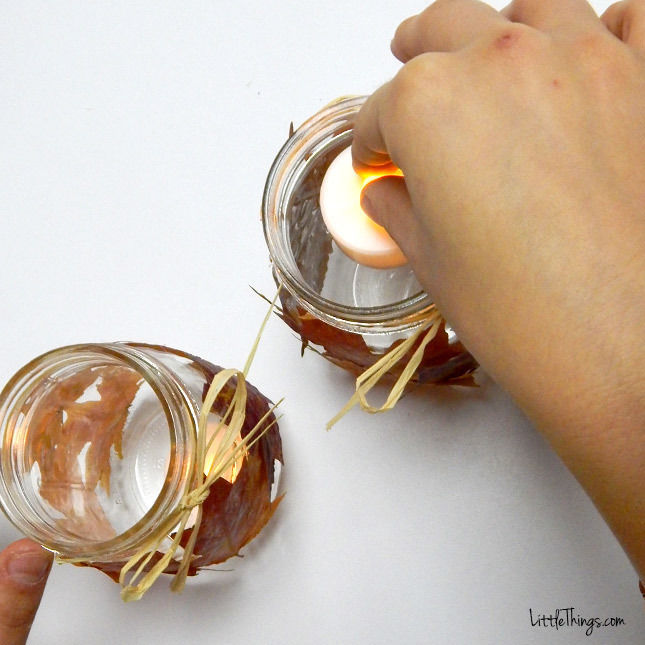 Now watch these decorations light the room with beautiful orange, yellow and red Autumn colours.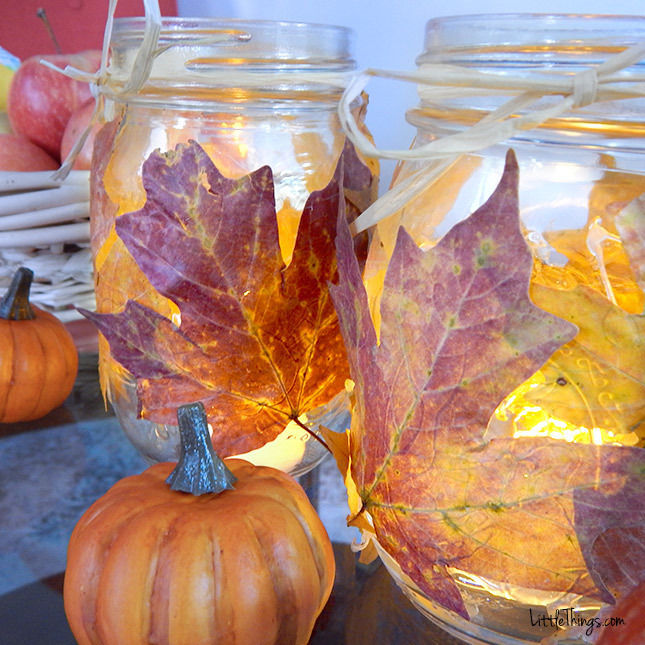 This is such a treat to bring the beauty of Autumn inside and will last from Halloween straight through to your Thanksgiving table scape. They also make great gifts)

If you love this DIY autumn craft and plan to try it at home, tell us in the comments below.