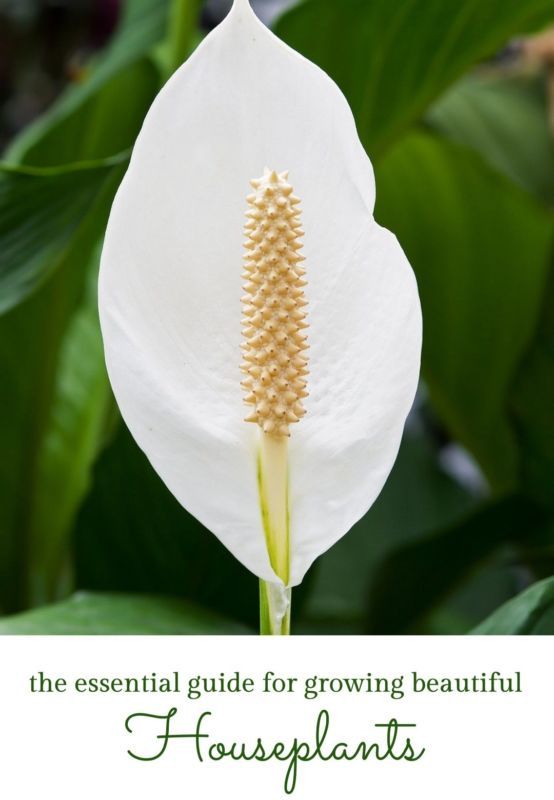 Houseplants have come back into favour after a long period of unpopularity. Perhaps it's because of their air filtering properties, a renewed interest in gardening, or simply their attractiveness. Regardless, indoor plants require special care which is certainly worth the effort when you see how good they are for you!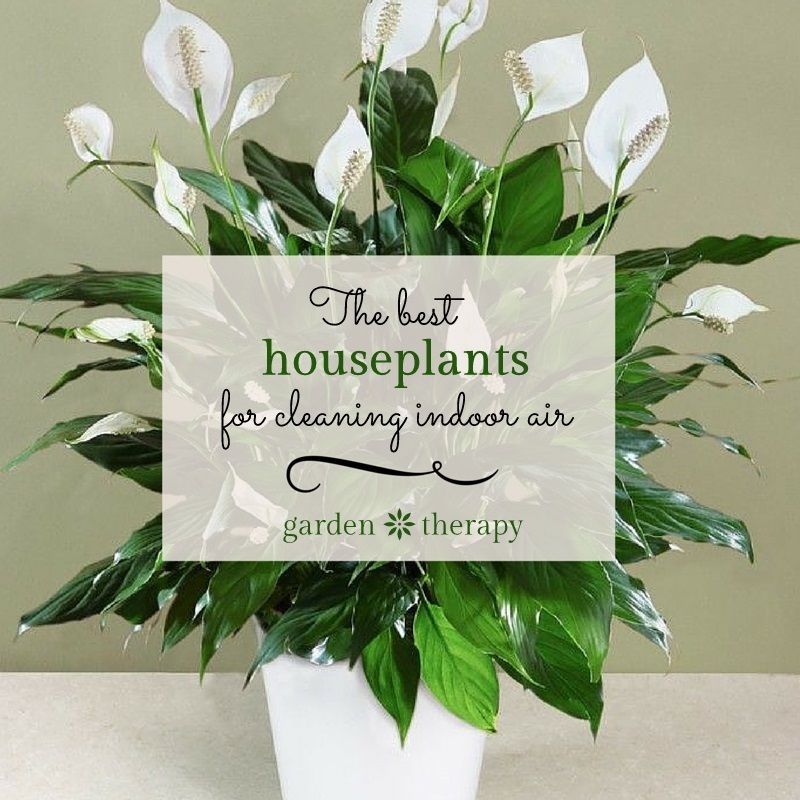 Houseplants to Purify the Air
With technology running constantly, forced heating in the winter, and an increase in chemicals used in everyday life, there is a need more than even for air-purifying indoor plants. Plants produce oxygen essentially cleaning the air we breathe of airborne microbes, mold spores, and bacteria (thanks plants!). But did you know that indoor plants can also absorb contaminants like benzene and formaldehyde? Add houseplants to the home office, bathroom, bedrooms and living spaces as truly green air filtration system!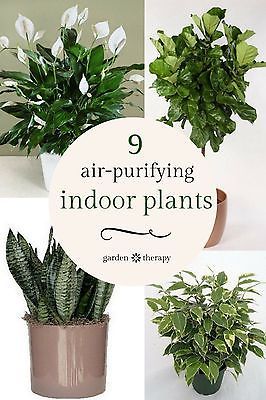 The Best Air Filtering Plants
Peace lily (Spathiphyllum 'Mauna Loa')
English ivy (Hedera helix)
Spider plant (Chlorophytum comosum)
Snake plant or mother-in-law's tongue (Sansevieria trifasciata'Laurentii')
Rubber plant (Ficus elastica)
Elephant ear (Philodendron domesticum)
Weeping fig (Ficus benjamina)
Gerbera daisy or Barberton daisy (Gerbera jamesonii)
Pot mum or florist's chrysanthemum (Chrysantheium morifolium)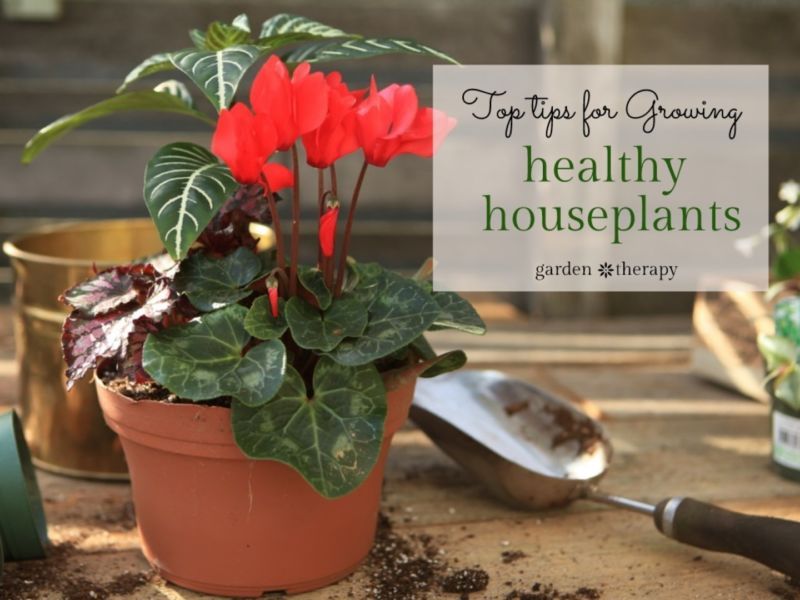 Top Tips for Healthy Houseplants
Now that you have chosen your plants and designed your indoor container, here are some tips to keep your indoor plants thriving. Indoor plants are simply outdoor plants grown indoors. The easiest way to ensure your plants health is to create an indoor environment similar to that where it grows naturally.
Light
Indoor plants do not have the same access to sunlight as they would in their natural environment, so be sure to read the light requirements on the tag for your particular houseplant and place it in the appropriate location. If the leaves become spindly, it needs more light. If the leaves curl under, have brown margins, or have much smaller new leaves, it needs less light.
Water
The best way to water houseplants it to use de-chlorinated water, or water that has been sitting out for 24 hours to allow the chlorine to evaporate. Browning on the leaf edges can often be from chlorinated water.
The most common reasons houseplants die is from over-watering. Yes, that's right. Not neglect and under watering. OVER watering. This is because the signs of overwatering looks the same as under watering. Leaves wilt and curl, discolour, and fall off. The best way to ensure you are not overwatering is to feel the soil before you water. If you stick your finger in up to the first knuckle it will feel cool and damp if it has adequate water; it will feel dry if it needs watering.
Container Selection
There are so many
pot choices
and styles to choose from. Choose a pot that is large enough to hold your plant by visualising that the plant needs as much room for the roots below as the growth up top. Clearly, this is just an estimate, as some indoor trees and talk plants would need a 10-foot pot! As a general rule however, you can use this visualisation tool to determine if your pot will be large enough by imagining how much space the roots will need.
Drainage
Use a pot with drainage holes and a plant tray beneath. If you prefer to have a closed bottom plant pot for your indoor plants, use this hack to create proper drainage: line the bottom of the pot with some pebbles and cover with a piece of landscape cloth. Pot your indoor plant in a plastic nursery container (with drainage holes) that is smaller than the closed-bottom pot. Cut the top off the plastic pot if you need to make it fit. A plastic inner pot will also make your arrangement much easier to re-pot in the future.
Fertiliser
Houseplants have no natural nutrients to draw from the soil, so fertilising is recommended. The easiest way to water them is with a
soluble fertiliser
. During the longest days of the year (mid-spring to mid-fall) fertilise every second week. The rest of the year the plants will be fine with fertiliser every 4-6 weeks.