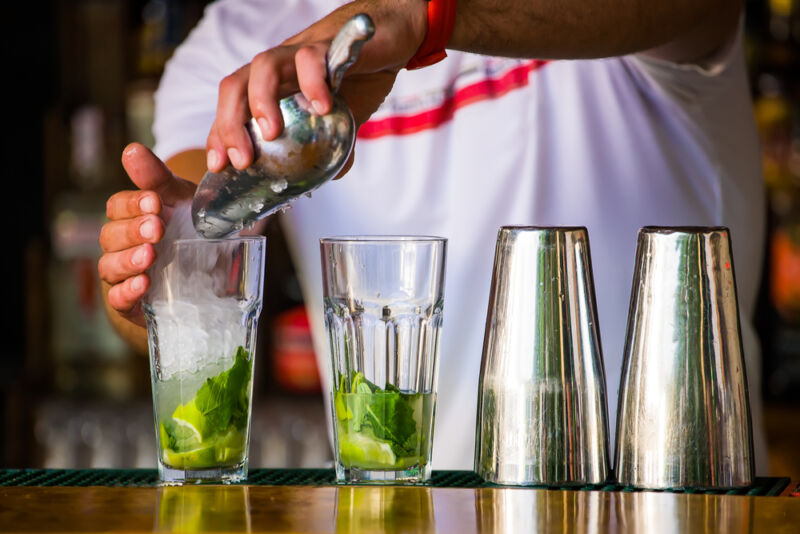 Add a caption
Ensure you have the right tools and ingredients for your home bar
Ever wondered what you would need to have in the house to create your very own home bar? Then wonder no more and take a look at our guide to putting together the best drinking hole in town...
The Home Bar
Modern, kitsch, vintage – there are so many looks to a home bar but we think that the
vintage side dresser or table
is the best way to go when it comes to creating your own. Scour charity shops or eBay for bargain pieces of
furniture
you can incorporate into your home and top off with
decanters
filled with alcohol, so there are no unsightly bottles.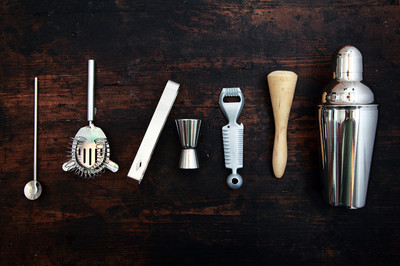 Equipment
When it comes to equipment for your
home
bar the list could end up as long as your arm. Take a look at our quick run through of what you should stock up on, so you can mix up some tasty, alcoholic concoctions at home.
A really good cocktail recipe book – This needs referring to before a cocktail party, select around four or five cocktails that you are going to serve, anymore will leave you spinning on your heels and will also cost you a small fortune in different ingredients.
Cocktail shaker – If you can get Tom Cruise in there too then that would be perfect!
Jigger – Small measuring cup.
Strainers – there are different types, so watch out when buying.
Muddler – For bashing fruit, mint or ginger.
Bar spoon – with a nice long handle.
Tooth picks – not for picking your teeth, but for pinning your fruit to.
Napkins
Stirrer
Ice Bucket (full of ice of course)
Olives to snack on
Finally (and an absolute must) - cocktail umbrellas, straws and glass sparklers.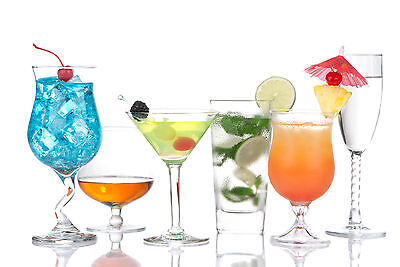 Add a caption
A cocktail wouldn't be complete without a paper umbrella
Glasses
There are so many glasses you can choose, and each one is used for a different style of drink. So what glasses do you need for your soon to be impressive home bar?
Wine glass – a different style for each type of wine (red, white and rose)
Fortified wine glass - for Sherry and port
Pint glass
Highball glass - perfect for that fabulously 70's snowball
Tumbler - for whiskey and spirits taken 'on the rocks'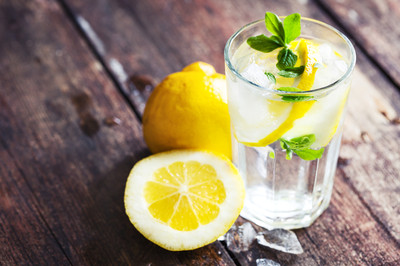 Add a caption
A slice of lemon enhances any drink. Except hot chocolate.
Additional Extras
There are some essential items that you need to have handy for your home bar. Some are long life and some are fresh ingredients, which you will need to get in especially, and will depend on the recipe.
Long Life
Sugar and salt – for rimming the glass. You can even buy a glass rimmer tool to achieve a perfect finish
Tabasco
Olives and cocktail onions for white martini
Glacé cherries
Fresh
Fruits – decorative types such as strawberries and cherries and additional citrus ingredients such as lemons, limes and oranges
Mint
Fresh ginger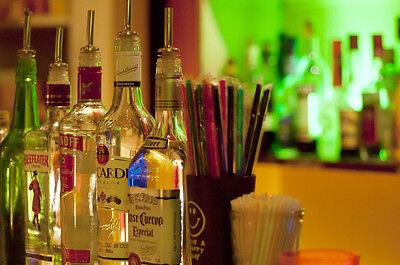 Alcohol
The last thing you want to happen after you've been enthusiastically inviting people over for a cocktail evening, and to see your home bar, is to get a drink wrong for one of your guests.
One way around this is to give them a menu card when they arrive or have a
blackboard
with the menu on. Either will create a talking point and you know you have all the ingredients required for what people ask for. Start buying high quality bottles of these types of alcohol:
Spirits - vodka, whiskies, brandy, gin, rum (dark and white), and tequila. If you are feeling grand, you could decant these.
Fortified Wines – Sherry, port, and Martinis
Wines – Red, white, fizzy and rose
Larger and Bitter – A selection of both. If you are having a party, you could even buy a whole keg.
Liqueurs – A selection of the most common including Limoncello and cream.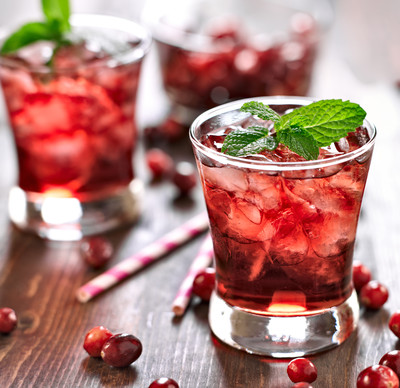 Mixers
Finally, don't forget the all important mixers. Tonic and soda water, lemonade, coke, and ginger beer are a must but you can also stock up on fresh juices or cordials, for drinks such as rum and blackcurrant.




Finally, make sure all the drinks are appropriately stored – no one wants a warm white wine!