I consider People are cowardly who give negative anonymous feedback to free guides without contacting the author first. Don't you?
There are so many "interesting" British-based artists of the 50s/60s who contributed in their own way to early musical development loosely based on American rock & roll. However, while American compilations are produced ad-nauseum, few of these British "unsung" heroes find it onto CD compilations. Where are CDs of the early work of Roy Young, Larry Page, Terry Wayne & Garry Mills, as well as those of prolific songwriters like Jerry Lordan & Geoff Goddard. It may not be to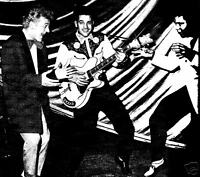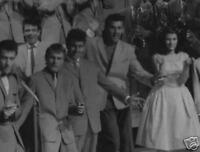 everybody's taste but early groups like the Southlanders, Mudlarks and Avons had some chart success but have been forgotten by compilers. So if a CD compiler or an influential sympathiser ever reads this article please do what you can to give these artists some recognition - otherwise I'll have to keep trawling E-bay trying to find scratchy vinyl of their lost work.
(c) 2008