It's time to throw open the doors and celebrate summer. Go on, invite your friends and neighbours. There's a paddling pool to keep the kids cool, the barbeque coals are glowing and there's a jug of fruity Pimms on ice. Pull up a picnic rug, we've got all the ingredients for a great summer party that'll last long into the evening…
Hummingbird cake plate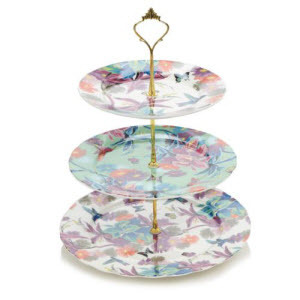 Price £33.60
Pile it high with fresh scones with strawberry jam and cream, mini cupcakes and indulgent brownies.
Regency tea party plates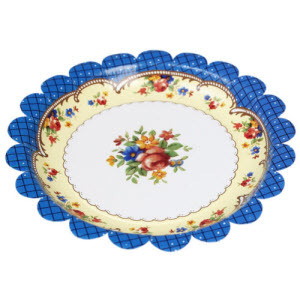 Price £1.95 for 8
All the elegance of bone china, but far more suitable for the garden! And no washing up either.
Union flag cushion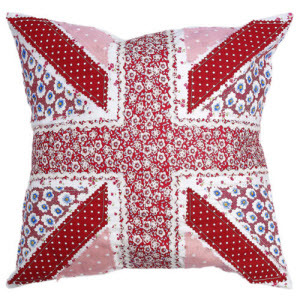 Price £14.95
Pull up a cushion and make yourself at home. Available in blue or red, these will brighten up any lawn or patio set.
Retro hula hoop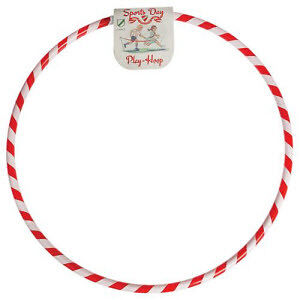 Price £4.95
You might buy them for the kids but it won't be long before you join in too.
Pimms jug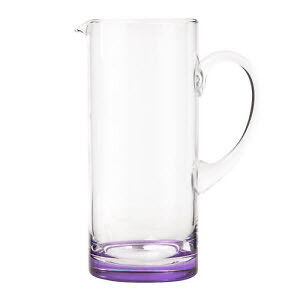 Price £12.00
We say Pimms, but this elegant jug by Ben de Lisi for Debenhams is of course great for quenching your thirst with any ice cold summery drink - how about some home-made lemonade with ice and mint?
Hanging tealights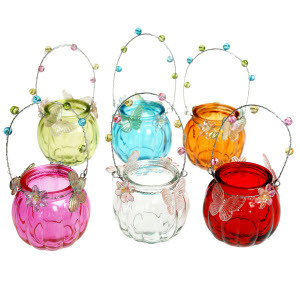 Price £18.95
Hang these pretty tealights along the side of the house or in the trees as the light fades.
Floral windmill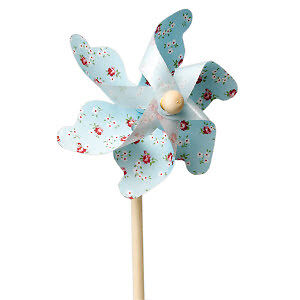 Price £3.95
Plant these pretty windmills into your borders for a burst of colour and fun.
Garden tray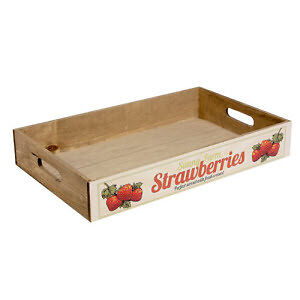 Price £14.95
Strawberry delight! This rustic wooden tray for serving drinks to your guests.
Stripy straws