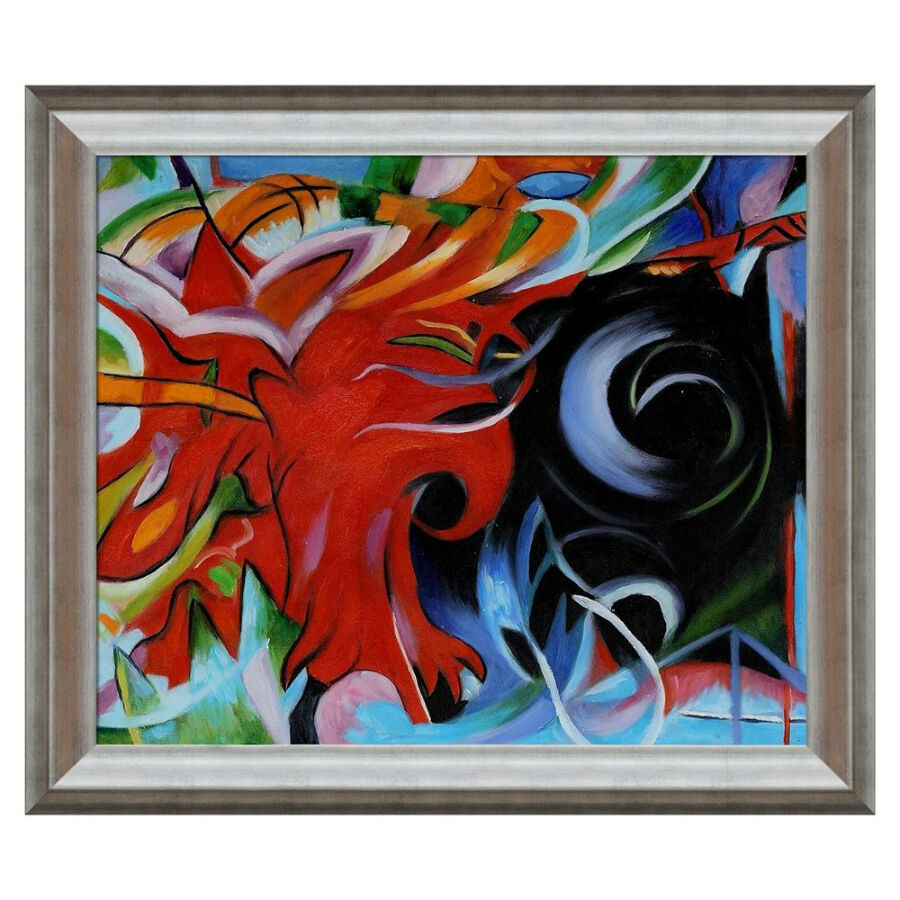 Art Deco is one of the most influential visual art forms that appeared in the 1920s and flourished until shortly after the Second World War. It appeared in the form of furniture, jewellery, sculpture and painting. This buying guide provides an overview of Art Deco items that are available on the market today. It describes Art Deco features and provides tips for buying these items from retailers and online sellers on eBay. This site has thousands of listings for Art Deco goods. Learn to navigate through the listings quickly and efficiently with the search tips provided here.
What is Art Deco?
The Art Deco movement originated in France during the 1920s. The term 'Art Deco' wasn't used to describe the period until much later. In its heyday, Art Deco was sometimes called Art Moderne; however, that fact can cause confusion since the actual period now acknowledged as Art Moderne and which overlapped the Deco period, would be described on different terms. It would be a good idea to research the two for a good understanding of those differences. Art Deco borrowed design inspiration from the earlier Art Nouveau period and was influenced by many others such as Greco-Roman, Egyptian and Asian.
Bevis Hillier defined the Art Deco style in 1968 in his book Art Deco of the 20s and 30s. The Art Deco movement embraced technology and many designers incorporated the style into building plans. Several fine examples can be found in and around London and the spire of the Chrysler Building in New York City is another well-known one. The style was seen in several other fields as well, including furniture manufacturing and jewellery design. At the time, designing a home with Art Deco features and furnishings was considered luxurious and glamorous. Manufacturers continue to produce goods with Art Deco features today because of its lasting appeal.
Discover Art Deco Items
Art Deco style is characterized by geometric forms and symmetric patterns. It complemented the new era of mass production and machines. Art Deco goods incorporated metals, such as aluminium, stainless steel, and chrome. Brightly coloured elements were used for contrast. Art Deco design can be found in art pieces, home décor, antiques, jewellery and pottery. Art Deco tables and lamps make stunning additions to a room, while works of art and sculpture are highly collectable.
Features and Materials used in Art Deco Items
Art Deco furniture, jewellery, lighting, and other items incorporated geometric shapes, contrasting elements and non-traditional materials:
Geometric Form: Art Deco was known for incorporating shapes such as rectangles, spheres, trapezoids, chevrons, and sunburst motifs. The items were designed symmetrically and featured straight lines.
Metals: Designers incorporated various metals into their work including stainless steel, aluminium, and chrome.
Contrasting Colours: Often strong colour was used as a contrast to wood and metal elements. These parts may be in the form of paintings and carvings.
Exotic Woods: Tables and chairs produced during the Art Deco period were made of interesting woods, such as ebony and teak. These were hardwoods that were ideal for the sharp edges and straight lines of the Art Deco style.
Metals: Stainless steel, chrome, and aluminum were used in furniture and lighting. Many Art Deco lamps featured a chrome base, while desks featured metal frames.
Plastics: Newer plastics that were easily moulded were used in several items including bracelets, necklaces, radios and clocks. These items were cheap to make and affordable, but looked expensive.
Animal Skin: Fashion was influenced by the Art Deco style as well. Fur coats, alligator-skin purses and briefcases became popular. Animal skin was also used to upholster furniture.
Lacquer: Art Deco furniture pieces made from lesser quality woods were polished to produce a glossy finish.
Types of Art Deco Merchandise
There are several types of Art Deco items among décor and personal categories, including tables, lamps, and jewellery.
| Type | Description | Advantages | Considerations |
| --- | --- | --- | --- |
| Home Décor | Mirrors, picture frames, vases, and wall hangings feature Art Deco elements. | Decorative pieces that enhance the style of a room. | Match home décor pieces with furniture. |
| Furniture | Tables, sofas, chairs, and cabinets made from exotic woods. | Durable furniture that is luxurious. | Furniture pieces made from ebony are very expensive. |
| Lighting | Lamps and chandeliers with Art Deco elements usually feature a slim base and simple shade. Chrome is often seen in Art Deco lighting. | Compact, geometric lines. | Original Art Deco lighting fixtures may only work with a specific type of bulb. |
| Antiques | Sculptures, figures, cookware, and silverware produced during the Art Deco period. | Great display pieces and collectibles. | Antiques may show wear, including faded colours and chips. |
| Jewellery | Sterling silver and bead jewellery was common during the Art Deco period. | Earrings, necklaces, and bracelets are attractive additions to contemporary attire. | Old jewellery may need to be cleaned and restored. |
| Pottery | Pots, planters, bowls, and figures made from clay and other raw materials during the Art Deco period. | Brightly coloured earthenware featuring floral elements. | Porcelain pieces may crack and stain. |
Factors to Consider When Buying Art Deco Items
There are several things to consider when buying Art Deco items:
Authenticity: Learning how to identify an Art Deco item is a key consideration before purchasing an Art Deco item. Art Deco furniture is made from exotic woods and shiny, sleek materials, while lamps feature a slim, geometric base and simple shades. Original Art Deco pieces were produced between the 1920s and 1950s. Reproductions made with Art Deco elements are manufactured today by many companies. Original pieces show their age, while reproductions look new. Art Deco art, jewellery, and other items may also be reproductions of this classic style, so it is important to verify the age of the piece.
Room Style: Another factor to consider is the style of the room in which an Art Deco piece will be displayed. Art Deco pieces may complement or clash with existing furniture. The sharp lines and colours of Art Deco pieces may not display well in rooms that are cluttered or feature other showy furniture.
Condition: One more thing to consider is the condition of the Art Deco piece. Furniture, antiques and lighting may show signs of wear and they may need to be restored.
How to Care for Art Deco Items
To care for and maintain Art Deco items, address any issues that may affect the condition of the piece. This includes scratches, stains, and construction problems. To repair damages to the surface, consider the material it is made from.
Most woods used during this period were hardwoods such as ebony. To preserve the surface of this type of wood, use a soft cloth soaked in lemon oil. Clean the surface with the cloth and let the lemon oil soak into the wood for about 10 minutes. Afterward, wipe the surface with a clean cloth to remove any residue.
If the Art Deco piece contains chrome, use warm soapy water to clean the surface. If there are stains that persist, use a solution of water and vinegar to remove the stain. Scratches can be treated with a chrome polish.
Pottery pieces from the Art Deco era may have cracks and stains. Porcelain pots, bowls, and planters that are ornately decorated should be cleaned with care to avoid ruining the paintings and carvings. Avoid using harsh cleaners. It is best to use a sponge to clean the surface. Avoid using tape on porcelain, since it will peel away the enamel or gilding when it is removed.
Finding Art Deco Items on eBay
After determining the type of Art Deco item to purchase, visit the Antiques Category portal on eBay, click on Periods/Styles, then click Art Deco and start searching item listings. The Categories list on the left-hand side of the eBay page helps to narrow the search.
Searching forArt Deco Items on eBay
Search eBay listing titles for specific words when shopping for Art Deco items. For example, to find an Art Deco chair, type Art Deco chair into the search box, and then click the Advanced button to customise the results. Also visit eBay's Search Tipspage for more advice on searching for Art Deco with keywords. Can't find a specific Art Deco item? Try shopping eBay Stores.
Conclusion
Art Deco is a highly popular style that still carries a wide appeal for people today. The style originated in France during the 1920s and was initially seen in building construction. It eventually was incorporated into many products including furniture, jewellery, and lighting. There are many Art Deco items available for sale that can add historic charm and style to any décor. A straight-forward search will reveal that many Art Deco items can be found for sale on eBay. Understanding the historic influences and learning more about the different types of Art Deco items can help purchasers in finding the exact items they want to complement their tastes and existing décor. It is important for buyers to know exactly what a seller is offering before making a purchase. After collecting this information, buy Art Deco items safely and securely on eBay.