Coat racks come in all shapes and styles, from modern stainless steel to vintage wooden umbrella stands. Dress up your hallway with one of a dozen hot and stylish coat racks that will look great and draw admiring glances from guests.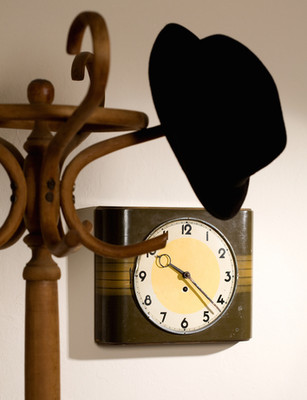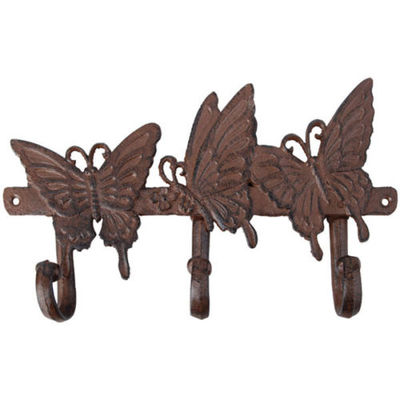 An ornamental coat rack can make any space look unique. Choose the right design and you will show friends and family that you have great taste as well as having a perfectly functional piece of hallway furniture for hanging up coats, keys and bags. This cast iron butterfly design is sturdy and has a distinguished aged look, so it can hold weighty coats and other items without any problem and looks elegant on any wall or door. An eye-catching design coupled with durability and convenience.
---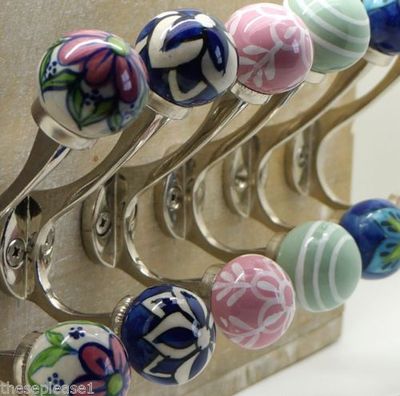 Shabby chic is one of the phrases used to describe a range of artistic or Bohemian design styles and these painted coat hooks are the perfect example. Stunning hand painted ceramic and chrome plated zinc hooks offer both an ornate decoration for your hallway or kitchen and a place to hang your belongings with pride. Choose them to fit your own individual colour scheme and range of home décor. Bright primary colours and designs or great floral pastel blues and pinks.
---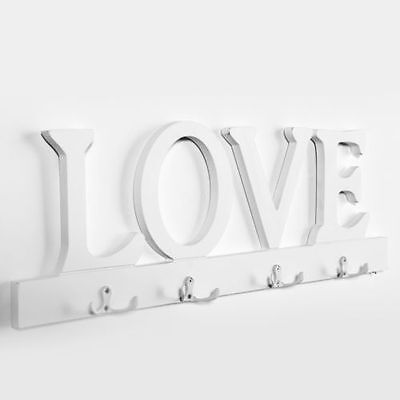 Wood is one of the warmest ways to furnish any home, from deep mahogany and dark oak to lighter pine or ash, but a beautiful unadorned white wood coat rack finished in a shabby French chic style has a distinctive appeal that welcomes you home every time. In this case the welcome is literally spelt out: 'Love'. Bright and modern with just the right amount of boho vibe to bring a sense of calm and loving atmosphere to your home.
---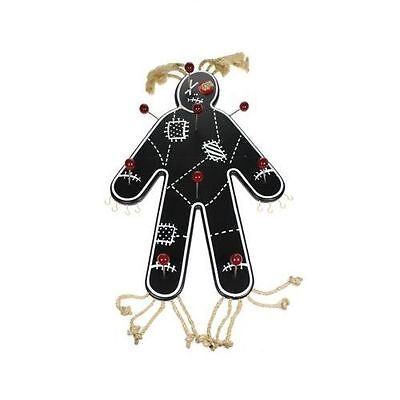 Everybody looks for furniture that reflects their individuality and personality. Show your outrageous and playful side with this voodoo rack from the dark side. This kitsch and colourful hallway hanger is designed to look like a voodoo doll with pins stuck in it to hang up your coat and other items. It has nine pin hooks for heavier jackets or bags and eight finger hooks for house, shed or car keys. Sure to raise a few laughs and create a talking point with friends and family.
---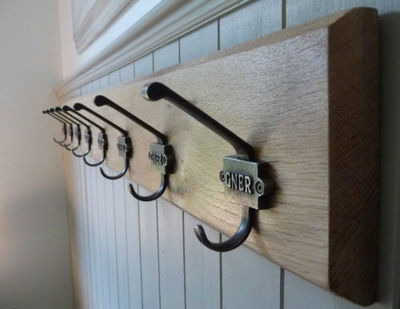 The Victorians built furniture to last. Sturdy finishes in dark woods with cast iron are typical of the period and you can pick up a huge variety of antique coat racks from simple straight lines of cast iron pegs to large ornate wall mounted or floor standing racks with mirrors. Simple styling that fits with modern décor as well as antique furniture is a safe bet. This sturdy wooden rack is studded with black cast iron hooks, offering stately, elegant and understated style.
---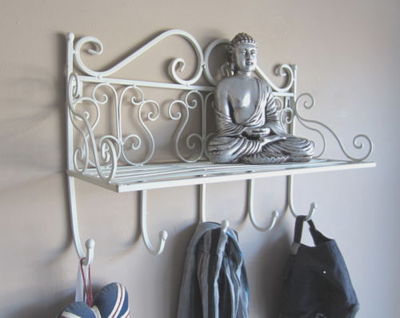 Add some extra storage space and a dash of shabby chic with this decorative wrought iron coat rack. Designed with strength and style in mind, the swooping curls of the coat hooks and scroll work give this coat rack and shelf an almost natural feel. Simple white colouring means it will fit in with light coloured kitchen or hallway decor with ease. Shelf space allows you to store bags, hats, scarves or dress it up with decorative ornaments to make your hall space sing.
---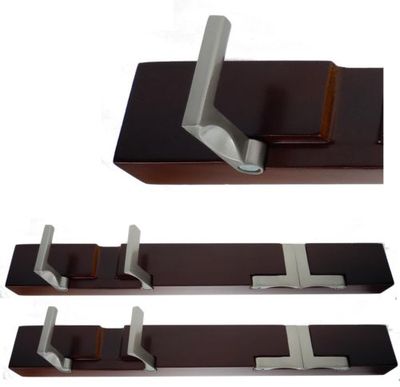 This modern space saving wall coat rack also has exquisite design features and refined styling. Looks are contemporary – coffee colour stained and polished pine wood board with sturdy zinc alloy hooks – and the design is neat and functional. Hooks flip out for you to hang jackets, anoraks or bags and keys, then flip back flush with the board when you don't need them. Decorative and a handsome addition to your home.
---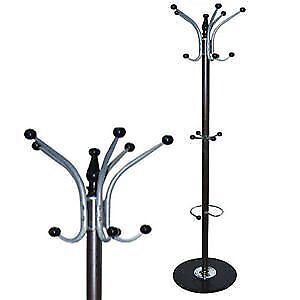 Harking back to an age when the umbrella, coat and hat rack was standard hallway furniture in many homes, this twist on a classic uses modern materials – heavy marmor or marble base, sturdy steel and chrome – to build on the curved splendour of the umbrella coat stand. Tall and thin with hooks at the top and halfway down its length for items like bags, there is also a hooked enclosure for umbrellas should you need it.
---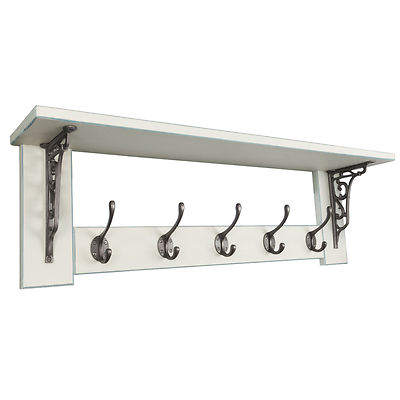 Beautifully unadorned, clean design that sits in the shabby chic category of coat racks but is well into chic rather than shabby territory. Silvered grey cast iron hooks and crafted scroll work on the shelf supports, this coat rack and shelf offers both classic and modern design features that make it a stand out. Not showy or exaggerated, just quiet strength and charming good looks with extra storage or ornamental space for those added décor extras.
---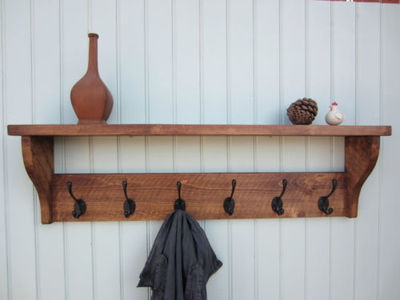 Rustique furniture offers simple, country cottage inspired designs that slot easily into any home, whether the décor is modern or more retro. Marries the rustique country style in solid pine and clean construction to sturdy acorn cast iron hooks. Looks great in a bustling kitchen space, a hall or stairway, and provides a decorative shelf for books or vases or a convenient space to stow keys, gloves, bags and other outdoor wear alongside coats and jackets.