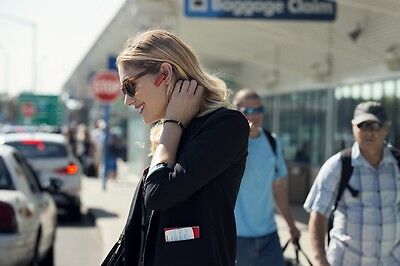 Headset technology plays an important role for smartphone users seeking a hands-free experience while driving, for gamers looking to communicate during online play and for office workers that prefer to type while chatting rather than waste a hand holding a smartphone or landline handset.
Here's our guide to the latest trends and
best new headsets
out there for calls, gaming and much more.
Bluetooth Headset Trends 2014
Pretty much every new smartphone has Bluetooth connectivity technology, meaning the device will play nice with a huge range of
Bluetooth headsets
. Although these gadgets have been around forever, they continue to get better in a number of different areas.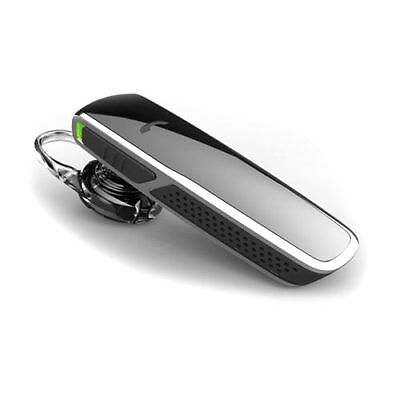 Bluetooth Headset Trends 2014: Size
Devices like
the Jawbone Era 2014
are almost impossibly small and lightweight while remaining securely-fitting and comfortable to wear.
These ever-shrinking headsets help to reduce the stigma for those who may be self-conscious about wearing a hands-free Bluetooth headset in public.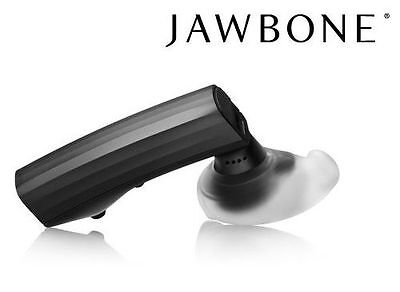 Bluetooth Headset Trends 2014: Improved Audio Quality
While diminishing size of these smartphone accessories makes it difficult to cram in as much audio technology, Bluetooth headset manufacturers are still upping their game in the quality stakes.
Impressive noise cancellation and clean audio technology on devices like the Jawbone Era and the
Jabra Mini makes life easier for wearers
. Some devices like the Jawbone Era 2014 also work with HD voice, meaning a marked improvement in call quality.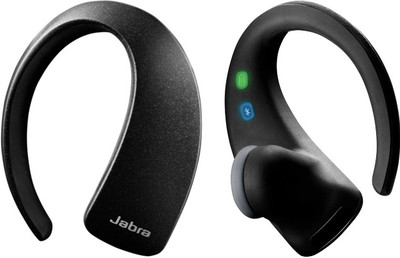 Bluetooth Headset Trends 2014: Style
While Bluetooth headsets with 'boom' style microphones like the
Plantronics Voyager Legend
are still very popular, the trend is moving towards truncated devices that don't protrude far from the ear, such as the BlueAnt Q2 Smart Bluetooth Headset.
The discreet and barely visible Jabra Stone range also offers a discreet solution by wrapping around the wearer's ear. Some devices such as the Sony SBH52 don't fit on the ear at all, they're held like a mini-headset and have displays showing call and music information.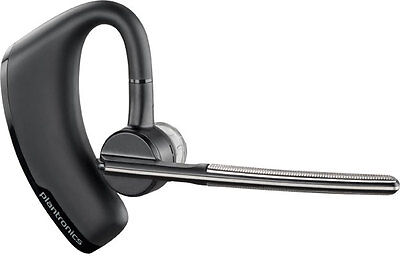 Bluetooth Headset Trends 2014: Battery Life
If you're commuting to work, spending all day at the office and commuting home, you'll need a Bluetooth headset with a powerful battery life if you're to stay connected all day.
The
Plantronics M55
promises 10 hours of battery life and, if you have an iPhone handset, you can see how long the headset has left in the tank right next to the iPhone's battery indicator.
Bluetooth Headset Trends 2014: Stereo Headsets

Wireless Bluetooth headsets are most commonly associated with the single ear mono design, but some manufacturers offer the stereo approach with dual ear-buds. Headsets like the Plantronics Backbeat Go are handy if you want you headset to double up as headphones for listening to music.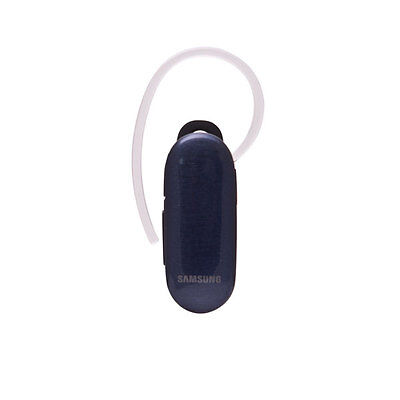 Bluetooth Headset Trends 2014: NFC Integration
Bluetooth isn't the only game in town; the emergence of Near Field Communications technology has led to a new generation of headsets that can pair with compatible NFC-enabled smartphones as well as Bluetooth. The Nokia Luna headset, the
Sony SBH50
and
Samsung HM3300
all offer simple pairing via NFC.
Bluetooth Headset Trends: Smartphone Integration

A lot of the top Bluetooth headset manufacturers have launched mobile companion apps in order to enhance the experience. The Plantronics Find My Headset app does what it says on the tin, while some headsets like the Sony Stereo Bluetooth Headset SBH52 mandates the install of an Android app in order to configure settings.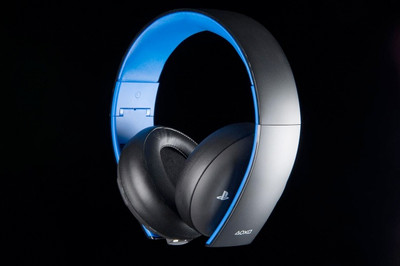 Gaming Headsets Trends: Sony PS4
The launch of the new
Sony PS4 gaming system
of course resulted in a new range of headsets. The PS4 Silver Wired Headset is out this autumn and hooks up to the PS4 via USB or to any other device via the 3.5mm jack.
It has an extended microphone input as well as Sony's 'virtual surround' technology, which offers a surround sound-like effect.
As well as the stylish wired option, Sony also offers the equally aesthetically-pleasing Wireless Gold Headset which, as the name suggests, dispenses with the wires. Best of all, both of these headsets work with the Sony PlayStation 3 console too.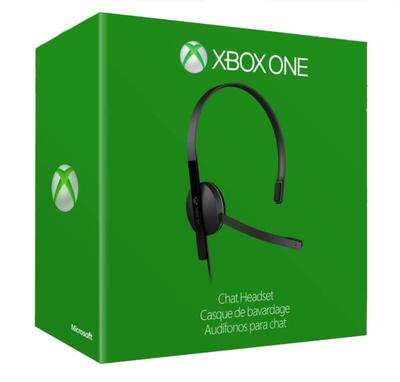 Gaming Headsets Trends: Xbox One
The Xbox One Chat headset is Microsoft's official offering for those who love a bout of Call of Duty or FIFA gaming with via the Xbox Live online platform.

The £20 Chat Headset boasts a minimalist design compared to Sony's offerings, but is designed for comfort during long campaigns. A dedicated adapter means you can adjust volume and mute the microphone without taking your hands off the controller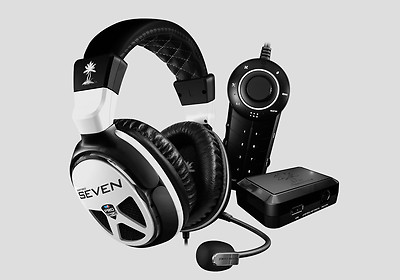 Gaming Headsets Trends: Turtle Beach

Third-party accessory manufacturers like Turtle Beach create some of the most impressive headsets outside of Sony and Microsoft's official offerings. From the basic Chat Communicator headset to the top-of-the-range, professional grade Earforce XPSeven, the company has all budgets and consoles covered.

The XPSeven for example is compatible with Xbox, PlayStation, PC, Mac. These high-end headsets also have sound profiles for individual games, meaning they can be optimised to boost the sound of weapons reloading or footsteps in the distance, giving gamers a competitive edge.