The Larks Head Knot
If you have not tied a lark shead before, practice these steps in front of the telly before setting off for the flying field with your Pansh Power Kite from the
Official Pansh eBay UK Shop
.
1/ Insert thumb and forefinger through the sleeving loop in the end of the flying line, and spread them apart.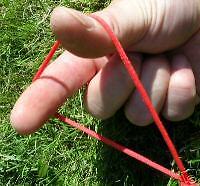 2/ Bring your wrist over the top of the lines to form two loops round the thumb and forefinger.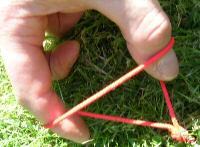 3/ Pinch the thumb and forefinger together to trap the two loops.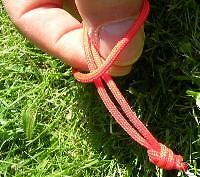 4/ Remove your fingers, and pinch the two loops you have just formed together.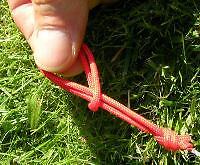 5/ Inset the leader for the handle or bridle through the two loops.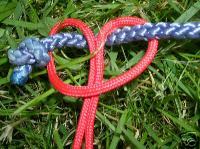 6/ Pull tight. and slide down to seat against the knot. Job done.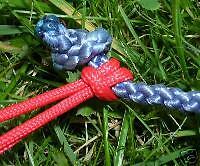 With a bit of practice you can tie this knot in a couple of seconds, and so long as its pulled tight it should never let you down.