As a parent, you want your child to play games that teach them something useful. The LeapPad range of devices blends education with entertainment in an extremely affordable way.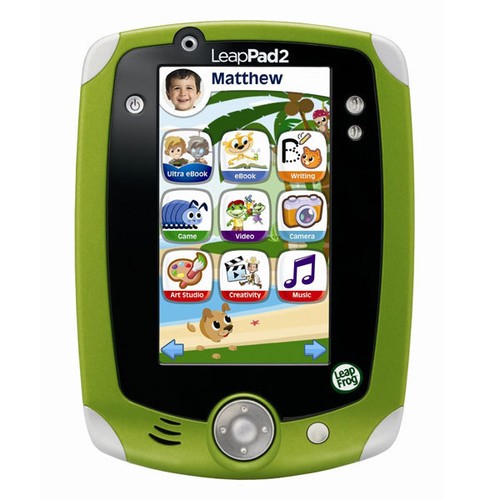 What to Consider When Buying a LeapPad
Why you should buy a LeapPad
Popular learning and fun games for the LeapPad
LeapPad Books
LeapPad Varieties and Features
Grab Your Very Own LeapPad Now
---

Why you Should buy a LeapPad

The LeapPad is a great gadget for children aged between 3 and 9 for a variety of reasons. First of all, this device has a variety of engaging games and activities that will keep your child engaged, entertained and educated. It will also keep them from wanting to play with your smart phone, tablet or laptop, allowing you to get on with your own activities.

Secondly the LeapPad is strong and difficult to break. The further addition of a LeapPad case will make it practically indestructible.

Popular Learning and Fun Games for the LeapPad

Children can play peer to peer games with their friends who also have LeapPad products. Children can also chat with each other using a texting app called Pet Chat which comes with the LeapPad Ultra.

There are a variety of apps that can be downloaded to the device including Scaredy Cat, Ozzie and Mack eBook, Sugar Bugs. Some of the more popular games include:

Disney-Pixar Monsters University – Train with Mike and Sully to be a top scarer in this 24 level game. Includes a Monster Maker mini-game with built-in microphone and camera. Children learn matching, reasoning, logic and problem solving.

LeapFrog Crayola Explorer – Compose tunes using musical colours, build logic skills as they solve puzzles and navigate a gallery of creative images.

Disney Pixar Toy Story 3 – Join Buzz Lightyear, Woody and the other toys as they find themselves a new home. Children can use their phonics skills to move around an interactive game board and complete 15 challenging levels. The difficulty of the game can be adjusted to match the level of the player.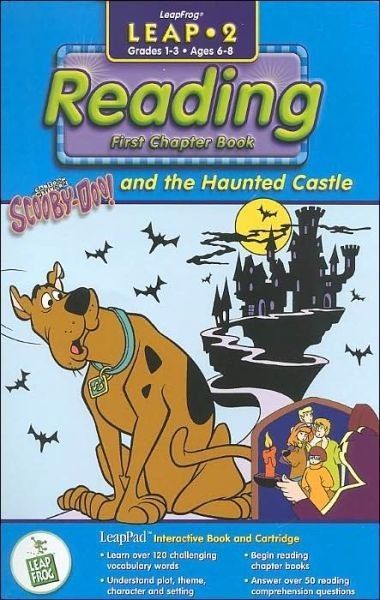 LeapPad Books
SpongeBob Salty Sea Stories teach reading comprehension, vocabulary, deductive reasoning and computation.

Scooby Doo and the Haunted Castle will teach your kid 120 words as well as how to understand character, setting, plot and theme. Children can learn to read a chapter book and answer more than 50 reading comprehension questions.

Richard Scarry's Things to Know teaches kids how to recognise shapes, colours, parts of the body and how to spell and pronounce new words.

LeapPad Varieties and Features
LeapPad Ultra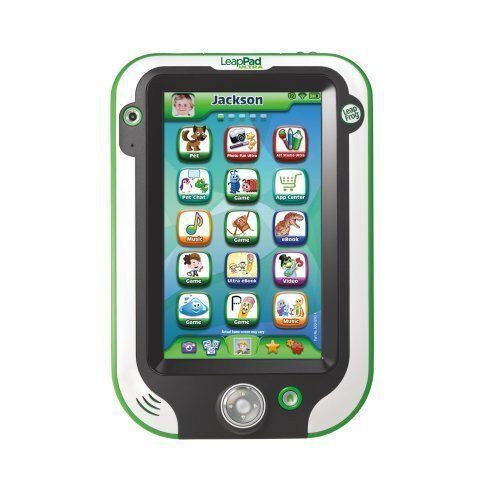 The LeapPad Ultra comes complete with 11 apps including a music player, Photo Fun Ultra, Art Studio and Pet Chat. There are several utilities, including a notepad, calculator, voice memo, calendar and clock featuring a stopwatch.

The LeapPad Ultra has an 800MHz processor and a 7 inch high resolution screen which is perfect for gaming and learning. The touch screen of the LeapPad gives the device a similar feel to a grown up device, and not many kids will worry about the difference because they will be happy to have a device of their own.

Little Touch LeapPad
The Little Touch LeapPad is designed for toddlers and infants with interactive games and books designed to fit into the device to engage small children.

My First LeapPad
My First LeapPad is a small gadget that is a book reader. The books are placed into the LeapPad and your child can follow along and read the story with narration from the device.

Leapfrog LeapPad 2 Explorer

This learning tablet encourages children to explore. The LeapPad 2 Explorer contains 5 apps, a 4GB memory, video recorder, and front and back camera. For parents this may be just enough to keep those little kid's hands off your own camera! The Photo Fun app allows kids to edit images and add background items and hats.

A great add on is the built in rechargeable lithium ion battery. You no longer have to remove the batteries from the unit to charge them and then replace them. All that is required is for you to plug the entire unit into the wall via the charger and allow the unit to recharge until it is needed again.

Grab Your Very Own LeapPad Now

If you have been sitting on the fence when it comes to purchasing a LeapPad for your child, there has never been a better time to purchase one of these devices. Your child will be entertained while they stay out of your hair and you will be happy to know that they are absorbing useful and educational material.