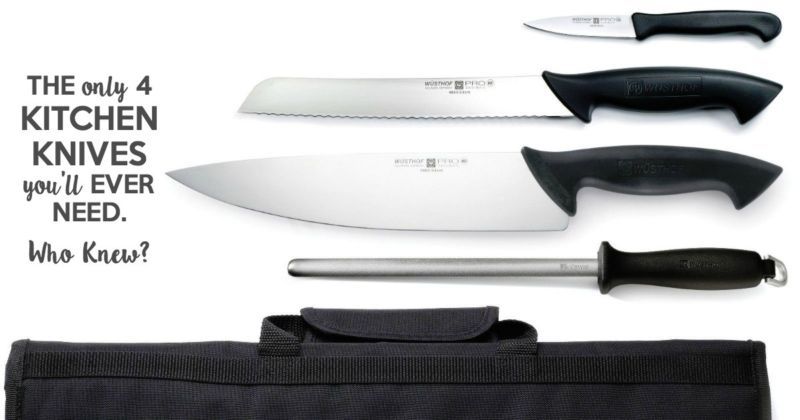 If you have a whole block (or drawer full) of kitchen knives like we do, chances are, you don't use them. Experts (and by experts we mean chefs) agree that you really only need 3 or 4 knives to get the essentials done in the kitchen. So, if you want to streamline your kitchen, why not start with your knives? Quality is definitely preferable over quantity where knives are concerned. Here's the only 4 kitchen knives you'll ever need. And why.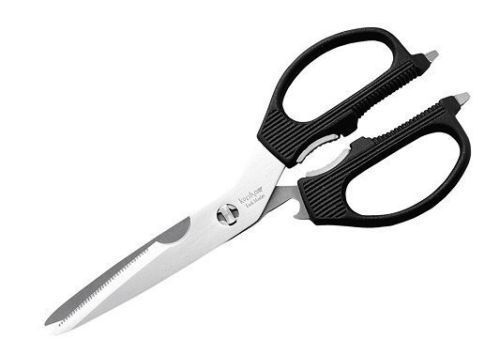 1. Multi-Purpose Kitchen Scissors
Multi-purpose kitchen scissors
are the surprise item on the list since they are not technically a knife. However, a great pair of multi-purpose kitchen scissors is a kitchen essential in our opinion. We use ours every day. They'll cut twine, flowers, meat, vegetables, herbs and more. The great thing about a good pair is that the blades usually separate so that you can wash them and be confident that you are cleaning them completely.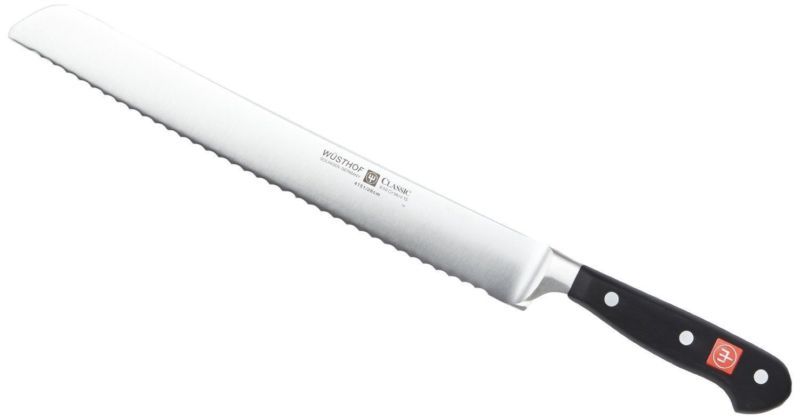 2. Serrated Knife
I'm sure you have a
serrated knife
, but if you are like most people, it's hardly used. That's because people most often call it a bread knife. Since most of us buy our bread pre-cut, we don't have much call for slicing bread. However, a serrated knife is useful for so much more than just slicing bread! In fact, try cutting a tomato with a serrated knife and you'll never cut one with anything else. Serrated blades are fabulous for cutting items with delicate, waxy or slippery surfaces like peppers and citrus.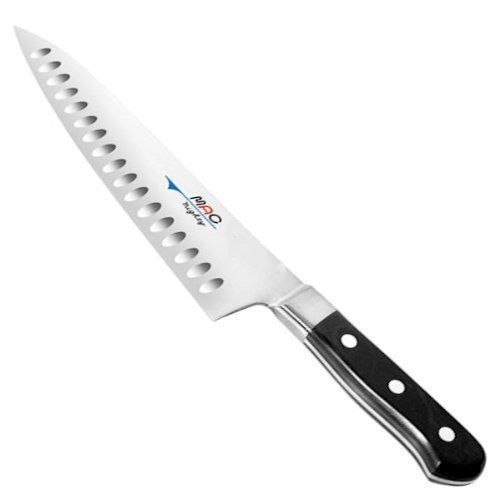 3. Chef's Knife
A
chef's knife
is the main knife that any cook needs in their collection. The blade is about 8 inches long which makes it perfect for cutting meat, chopping vegetables and herbs.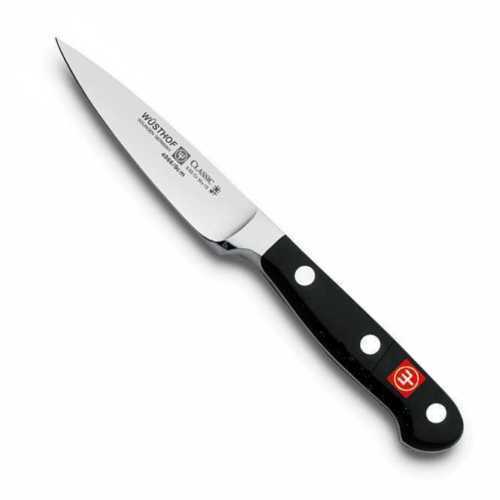 4. Paring Knife
A
paring knife
has a blade that's short. Look for one that's 3 or 4 inches. A paring knife can be easily held in the hand to do more precision cutting like peeling vegetables, dicing garlic, etc. A paring knife is not meant for chopping harder vegetables, especially roots, like carrots. Anything that you have to exert pressure on shouldn't be cut with a paring knife. You do not have to spend a lot of money on paring knives. Of all the knives that are necessary, this one doesn't need to be top of the line.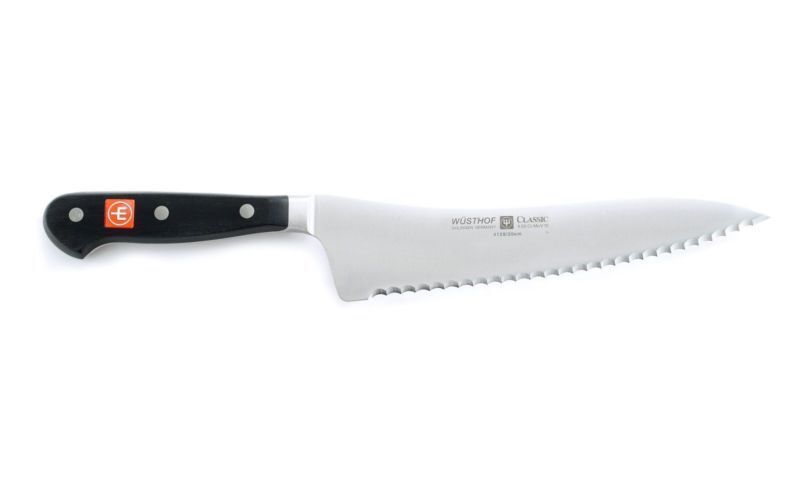 One More
If you just can't stand to only have 4 knives and really, really want more to add to your collection, we love our
offset serrated knife
. It's like a mix between a chef's knife and a serrated knife and we adore ours.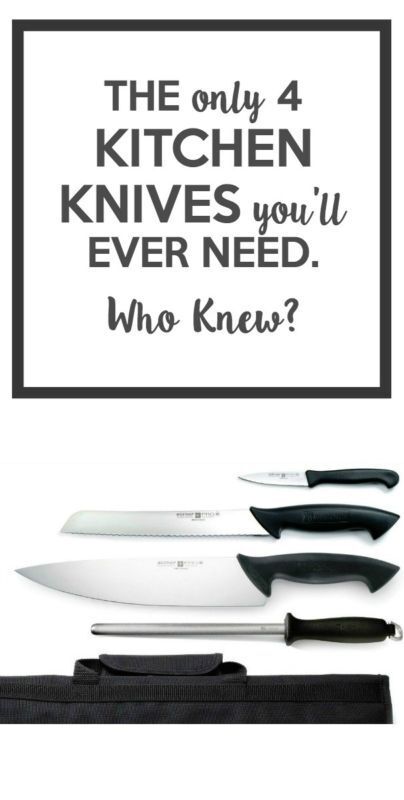 Do You Have a Knife That You Feel Should Be Included In This List?