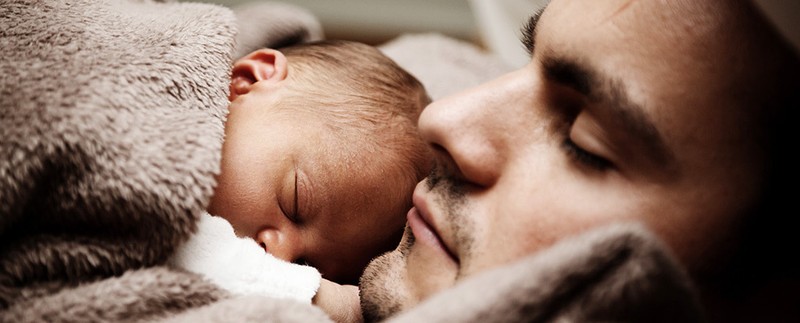 A dad is every child's original hero; he is a comedian, a teacher, a guardian, a leader and your number one fan. Every step of the way, he is there to guide you on your path; if you fall down, he is always there to pick you up and encourage you to keep trying. Sometimes he felt like your greatest critic, but it usually turned out that he was right about everything – annoying as it felt at the time. Sometimes he felt like the biggest embarrassment, with his questionable dad dancing, DIY disasters and debatable singing abilities, but we soon learn that all these little things add up to the person and the dad that we love, and who loves us back unconditionally.

Every dad deserves to feel like a king for the day and this Father's Day is the perfect time to thank him for everything he has done; for all the times he let us win, for teaching us to ride our bikes, for being our personal chauffeur/chef/team coach, for being our hero and our best friend. We know that each and every dad is different, so we have created aFather's Day gift guide with a hand-picked selection of the finest gift ideas, so you can find something for him that is truly special.
DAPPER DAD
A Dapper Dad has a discernible taste for the finer things in life; he is a traditional gentleman who knows what works for him and takes immense pride in all aspects of his life. A Dapper Dad has an eye for detail and is sharply dressed for any and every occasion - whether it be for work or play. He has a classic style that has stood the test of time and he loves to invest in high quality pieces and traditional leather accessories that will last him for years to come. A Dapper Dad prefers classic brands that he knows well and loves, such as
Ted Baker
,
Lacoste
and
Hackett
which satisfy his need for stylish yet well-made clothing and accessories.
For the man who seems to have it all, a formal shirt would be an ideal gift for a Dapper Dad, such as the Woolrich Dobby Check Shirt which has a traditional check design in classic navy and white – ideal for both work and evening events. A Dapper Dad's wardrobe is also not complete without a good quality pair of chinos like the Lacoste Slim Fit Chinos, which are available in three different colours to suit his refined tastes. A Dapper Dad's work outfit is also in need of some finishing touches, like the Barbour Matt Leather Belt in black – a wardrobe essential that will always be in style and the Ted Baker Warholl Printed Bifold Wallet, made from 100% Bovine leather and with a quirky printed interior lining. For weekends off, a Dapper Dad can take a more relaxed approach to his style, with the
Hackett New Classic Polo Shirt
with subtle branding and some designer jeans like the Barbour International Comet Regular Jeans with a vintage style wash.
CASUAL DAD
A Casual Dad is a lover of all things outdoors and he likes nothing more than playing sports such as golf and tennis or supporting his favourite sports teams from the side-lines. A Casual Dad leads an active lifestyle; he is always on the go and pays regular visits to the countryside in his spare time, so he needs a practical and laidback wardrobe to complement this – you will rarely catch him out of his comfy casuals if he has a choice. A Casual Dad loves brands that offer functional yet comfortable products that help him to take part in his outdoor hobbies as well as for relaxing closer to home, such as
Timberland
, Barbour and
Gant
.
Treat your Casual Dad to some quirky polos or T-shirts, like the Lacoste Basic Marl Polo Shirt or the Calvin Klein Jeans Printed Tee, which are both available in a number of colours and will be a welcome addition to his wardrobe. A Casual Dad is always in need of some sturdy jeans for when he is out and about, so the Gant Jason Connecticut Comfort Jeans will make the ideal gift. For when he is venturing out into the countryside, a Casual Dad is in need of some items to protect him from the elements. The best-selling Barbour Bedale Wax Jacket offers a relaxed fit to allow for additional layers of clothing and for flexible movement; it is the perfect jacket for the unpredictable British weather. The original Timberland Icon 6" Premium Boots are durable enough to withstand almost anything the outdoors and the elements have to offer and they also provide superior comfort due to their anti-fatigue technology,
Timberland
s are the ultimate walking boots. The Ted Baker Willsha Core Nylon Pocket Backpack will also be the ideal bag to carry all of your dad's everyday essentials whilst he is on the go.
If this gift guide has given you some Father's Day inspiration, you can also find the full list of gift ideas for Dapper Dads and Casual Dads on the Country Attire website.