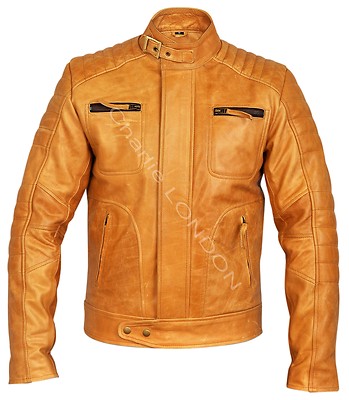 Leather jackets are without a doubt a must-have item in the wardrobe of every man and these jackets have come in various colors and options including a
tan leather jacket
. Moreover, leather jackets have turned out to be a familiar choice for many women as well. The recent development in the industry of leather jacket has provided them with more choices in the market. In fact, there are just too many choices available to choose from. That simply make choosing the right leather jacket in the stores a very daunting task for everyone. If you like to purchase a
tan leather jacket
that suits your style and taste perfectly, you might need to consider few things as the followings.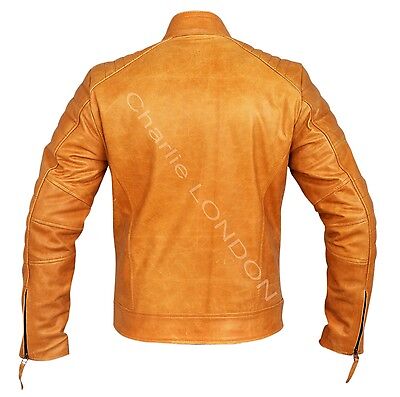 The Important Aspects to Ponder
The first factor that you need to ponder when choosing a tan leather jacket in the market is the recent trend. Considering this aspect properly will keep you from looking out of date with your leather jacket. But, if you like to appear with a vintage and simple look with your jacket, you can shift your option to the tan leather jacket that comes with a chic classic style. Thanks to the improvement of jacket industry and the essence of contemporary fashion, the chic and classic leather jacket may look very stylish at the same time. Today, it should be a lot easier for you to find the classic jackets that are complemented with attractive patterns.

Your tan jacket can be made from various leather materials. It is very important for you to opt for the leather material that is of high quality. The ones made from quality material tend to be offered with a more expensive price in the market. That higher price would reasonable considering that you can enjoy a longer lifespan of the jacket. If you like enjoy the quality leather jacket much longer, it is highly advised that you treat your jacket properly. Since there are many different materials used in the industry, you might want to pay more focus on the leather jackets made from cowhide leather, calfskin leather or suede leather. These materials are well known for their durability and magnificent appearance.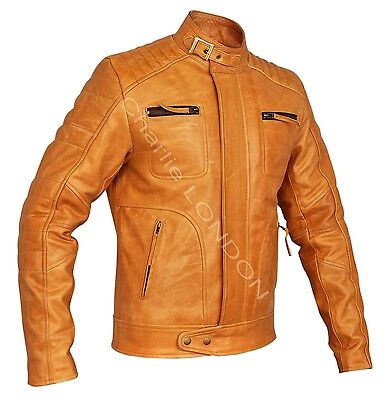 A tan leather jacket may come with many different patterns. But, before you shift your focus on that area, it would be best if you consider how the leather jacket fits your body. This aspect is very important to consider especially because you surely want to wear both fashionable and comfortable tan leather jacket. If you like to show your persona with this jacket, it is highly advised that you opt for the one with a slim fit pattern. When you care about the comfortable feel when wearing the tan jacket, then the one with a moderately slim fit pattern is the ideal choice. Not only that you can appear with a more stylish look, the moderately slim fit tan leather jacket also promises a more comfortable feel. There you have it, the perfect guide to purchasing a tan jacket in the market.
Please click on the link to purchase
Tan Leather Jacket