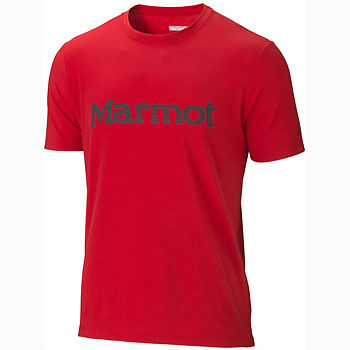 Without the classically casual T-shirts, the identity of men's fashion would be lost. T-shirts are a large part of every man's wardrobe and they reply heavily on them. These shirts have worked their way into the lives of every teen and adult who wants to feel maximum comfort and relaxation. T-shirts are defined as simply shirts that form the shape of a "T" when laid flat on a surface. Usually they are made with cotton or other lightweight materials that keep them in line with their reputation of being comfortable.
T-shirts are actually more versatile than people realise. Often times people consider them to be so casual that they are almost frumpy. This is not the case, though. The shirts come in a variety of shapes and materials and they are actually capable of being slightly dressed up. So rather than going to a local shop and picking out a few inexpensive T-shirts, read this guide and learn how men can get a variety of short sleeve T-shirts that are still comfortable, yet also appropriate to wear to multiple occasions.
History of T-Shirts
T-shirts had their beginnings as undergarments in the 19th century when men would cut their one-piece nightgowns into separate shirt and pants. Eventually, the men working in hot environments that were fairly isolated from the public would remove their outer shirts and just wear the undergarment shirts to cool off. However, the traditional cotton slip-on T-shirts that we recognise today were introduced by the United States Navy during the Spanish American War. Soon all the departments of the military were using them as undershirts and would often remove their uniform jacket when working, so that the T-shirt would get dirty rather than their uniform.
In the early 1900s T-shirts were still considered to be underwear and it was inappropriate for men to be seen wearing them without covering unless they manual labourers. Everything changed in the 1940s and 1950s when rebellious actors such as James Dean and Marlon Brando were seen sporting T-shirts as outer garments. The thrill of following the new trend and trading in collared shirts for T-shirts spread like wildfire despite the horror of the older generations. T-shirts have since become one of the most common pieces of apparel for both men and women.
Men's T-Shirt Sizes
T-shirts are relatively thin and therefore it is blatantly obvious when they do not fit right. Shirts that are too tight hug the body in the wrong places and reveal everything underneath in plain sight. A T-shirt that is too large swallows the person up and adds the appearance of weight. T-shirt sizes are based on neck, chest, waist, and sleeve measurements. Figure out what those measurements are and then use the chart below to match them with a shirt size.
| T-Shirt Size | Chest (in) | Neck (in) | Regular Sleeve (in) | Tall Sleeve (in) | Waist (in) |
| --- | --- | --- | --- | --- | --- |
| XS | 33 - 34 | 13 - 13.5 | 31.5 - 32 | 32 - 33 | 27 - 28 |
| S | 35 - 37 | 14 - 14.5 | 32.5 - 33 | 33 - 34 | 29 - 31 |
| M | 38 - 40 | 15 - 15.5 | 33.5 - 34 | 34 - 35 | 32 - 34 |
| L | 42 - 44 | 16 - 16.5 | 34.5 - 35 | 35 - 36 | 36 - 38 |
| XL | 46 - 48 | 17 - 17.5 | 35.5 - 36 | 36 - 37 | 40 - 42 |
| 2XL | 50 - 52 | 18 - 18.5 | 36.5 - 37 | 37 - 38 | 44 - 46 |
| 3XL | 54 - 56 | 19 - 19.5 | 37.5 - 38 | 38 - 39 | 48 - 50 |
| 4XL | 58 - 60 | 20 - 20.5 | 38.5 - 39 | 39 - 40 | 52 - 54 |
When determining T-shirt sizes it is best to measure rather than pulling out old shirts and judging by what sizes they are. This is because T-shirts often shrink and the size on their tag may not be accurate anymore.
Types of Men's Short Sleeved T-Shirts
For being a simple clothing item, there are a surprising amount of variations to choose from, without even taking into consideration all the colour and pattern options as well. There are no right or wrong shirts to select, so long as they are the right size and matched appropriately with the other parts of the outfit.
| Type of T-Shirt | Description |
| --- | --- |
| | Athletic shirts are designed to whisk away perspiration. They are made with a combination of synthetic materials that are very lightweight and breathable. Typically these are form fitting |
| | Crew neck shirts have a circular collar that that hugs the neck closely. These are the most common T-shirts |
| | Extra long T-shirts are designed to reach down past the hips. They are seen mostly in urban city areas and are sometimes worn under another T-shirt to create a layered look |
| | Some people do not consider polo shirts to be a form of T-shirts but they actually are. Polo shirts are made with a jersey knit material and they have a collar as well as a few buttons. These can be professional in certain settings |
| | The majority of men's T-shirts have a relaxed fit. They are not baggy but they also do not hug the body |
| | T-shirts can come with any pattern or picture on them. People even have the ability to buy plain shirts and have a custom image screen printed on them. These are great for teams and groups who want matching T-shirts |
| | Shapewear T-shirts are tight and made with thick, stretchy material that's designed to squeeze the body and help hide blemishes |
| | Slim fit T-shirts are slightly tighter than the relaxed fit ones. These are more difficult for men to wear because they are revealing and display the shape of the torso |
| | U-Neck T-shirts have a rounded collar that hangs down further than the crew neck collars |
| | V-neck collars have a V-shaped collar that remains fairly close to the neck |
For a well-rounded wardrobe, men can get a good selection of several types of T-shirts. For example, 4 crew neck, 3 polos, and a few of the other shirts would give men a good foundation to work with. Also keep in mind that the shirts can be used in multiple ways. They can be slightly dressed up by wearing them under a blazer, vest top, or cardigan. T-shirts should never be tucked in, though.
Where to Shop for Men's Short Sleeved T-Shirts
Since T-shirts are among the most common pieces of clothing, just about any local shop will have them. Usually the inexpensive crew neck shirts are the ones that shops most often have. The inexpensive nature of T-shirts is one thing that attracts people to them so they travel to the shop and purchase several pairs of shirts at a time. The problem is that the inexpensive shirts are often low-quality; which means that they shrink and do not last long. Men can actually save money by shopping more carefully and getting shirts that are higher quality. They will last longer and end up costing less in the long run. The easiest and most simple way to build up a good collection of men's T-shirts is to take advantage of online websites like eBay that have thousands of products to look through. This saves the time it takes to travel to the shops and look around.
How to Purchase Men's Short Sleeved T-Shirts on eBay
To view a huge selection of men's T-shirts in one central location, go to the eBay homepage and click on the All Categories tab. Find Clothes, Shoes & Accessories and then select Men's Clothing. Now choose T-Shirts. As you will see, there are so many T-shirts for sale that it would take a lifetime to look through them all. The simple solution is to narrow down the search results. First, click on your shirt size so that you are not wasting your time looking at T-shirts in the wrong size. Next click on any brands that you are interested in. You can then choose the fit of the shirt and select Loose Fit, Fitted, Stretch, or Not specified. Lastly, click on the neckline you want, any colours you specifically like, and whether or not you want the shirt to have any patterns or pictures on it. It is also possible to enter in your price range and then sort the remaining listings by the highest or lowest price first. Once you are done customising the search only the listings that are within your specifications will be shown.
Conclusion
T-shirts are an essential piece of every man's wardrobe. They are the shirts that men turn to when they want the comfort of soft fabric, a non-restrictive collar, and the ability to stay cool, even when it's very hot outside. The shirts can simply be slipped on with a casual pair of trousers and shoes without the need to primp and prepare the outfit. Whether enjoying a day off of work or a leisurely stroll through the park, T-shirts are always a good idea. Although there may be more options involved with picking some out than most people realise, they can still be easy to shop for and purchase with the help of the information provided in this buyer's guide. All it takes is a knowledge of shirt sizes, what kind of style is preferred, what types of T-shirts there are to choose from, and where exactly to shop for them.