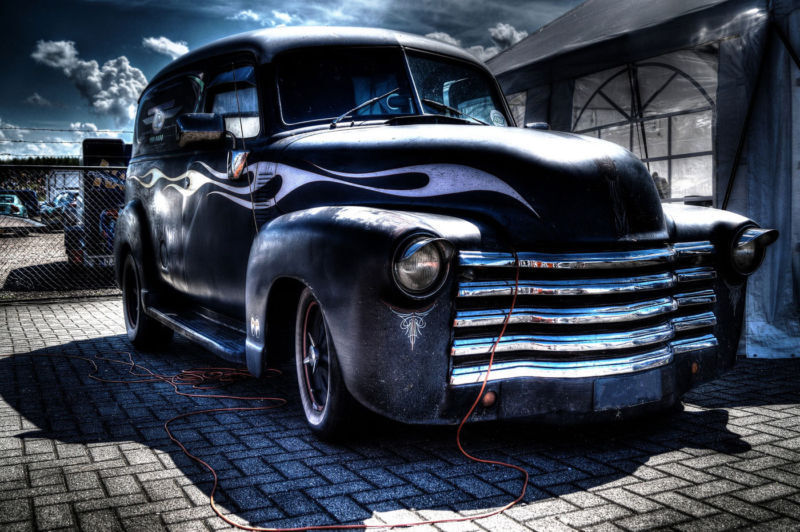 In the hopes of not getting too technical or losing readers, here's a quick explanation of what a spark plug does in your car's engine and why it's important to keep an eye on them with regular maintenance.
As the name implies,
spark plugs
provide the spark in a vehicle's engine. That spark ignites the mixture of air and fuel in each cylinder, with the corresponding mini explosion forcing the piston in a downward stroke, turning the engine's crank. From there, the power is transferred to your car's transmission which turns your car's tyres. The result, of course, is your car moving.
Replacing your car's spark plugs is usually an easy process. With this guide, we'll take a look at some simple preparation steps you can take to be ready to change the plugs yourself.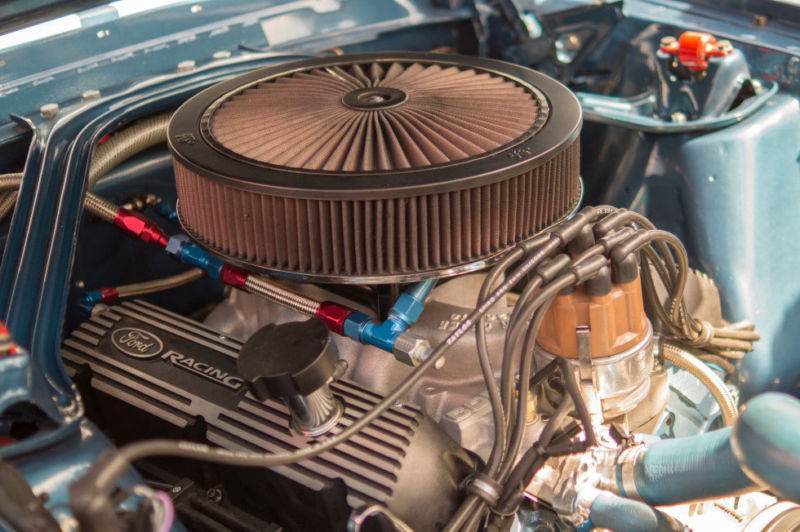 Step 1: Your Car's Spark Plugs
Check your owner's manual or visit your favourite search engine. You need to find out how many spark plugs your car has and the correct socket size you'll need for removal. You can find out yourself by opening your car's bonnet and looking for the spark plug wires. As each wire dead ends at the engine, there is a spark plug capped by it. In most cars, there will either be four, six or eight spark plugs. Some exotic cars can have even more but servicing high end cars is usually left to professionals. In other words, don't try this with your Ferrari.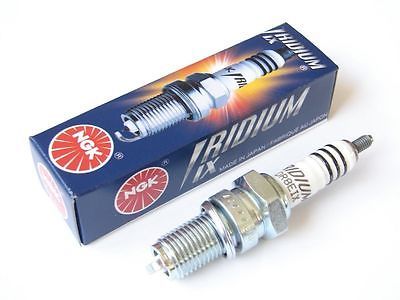 Step 2: The Correct Spark Plugs
During your previous search, you should also find out what spark plugs your car needs. You can also visit your favourite auto parts shop and by telling them your year, make and model of car, they can tell you what spark plugs are best suited for your car.
Once you know what plugs to purchase, you should have an easy time finding what you need here on
eBay
. In addition, check the spark plugs wires. If any are damaged, then all of the wires should be replaced.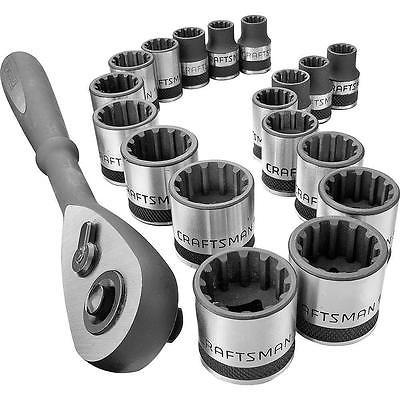 Step 3: Pull the Old Spark Plugs Out
Since you found out earlier what
socket wrench
fits your spark plugs, you can start by removing one spark plug wire. This is important. Since we are all beginners, it's important to change one spark plug at a time. You could have a small disaster on your hands if you remove all of the spark plug wires at the same time and not keep track of which wire goes to what spark plug port. If you reconnect wires in the wrong order, your engine will either not run or run rough.
Begin by firmly grasping the shroud at the end of the spark plug wire where it dead ends at the engine block. This shroud is wider than the rest of the wire because this is where it connects to the spark plug itself. Pull the wire off the spark plug. In some cases, you may need to use needle nose pliers to reach the shroud or to provide a little more grip to remove the wire. But be very careful. If your spark plug wires are in good condition, you don't need to damage any with the pliers.
Then with the socket and
ratchet set
, remove the spark plug from the engine block by turning it in a counter-clockwise direction.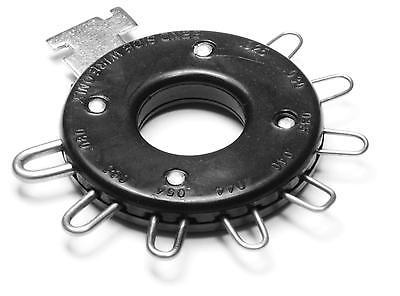 Add a caption
Check the gap of the new spark plugs with a gap tool
Step 4: Check the Gap
With the old spark plug out, you can get the new plug ready to be installed. But first, some basic spark plug knowledge. You may have heard or through your research read about the 'gap' of a spark plug.
The gap refers to the space between the electrode, which is at the centre of the spark plug and the ground, which is L-shaped. The space or gap between the two needs to be set correctly for your car's engine. You can check the gap with a
spark plug gap tool
, which is measured in fractions of an inch. You can purchase one at the same time you are buying your spark plugs.
Find out the correct gap for your car's spark plugs and by using the gap tool, make sure your new plugs are set to the correct gap.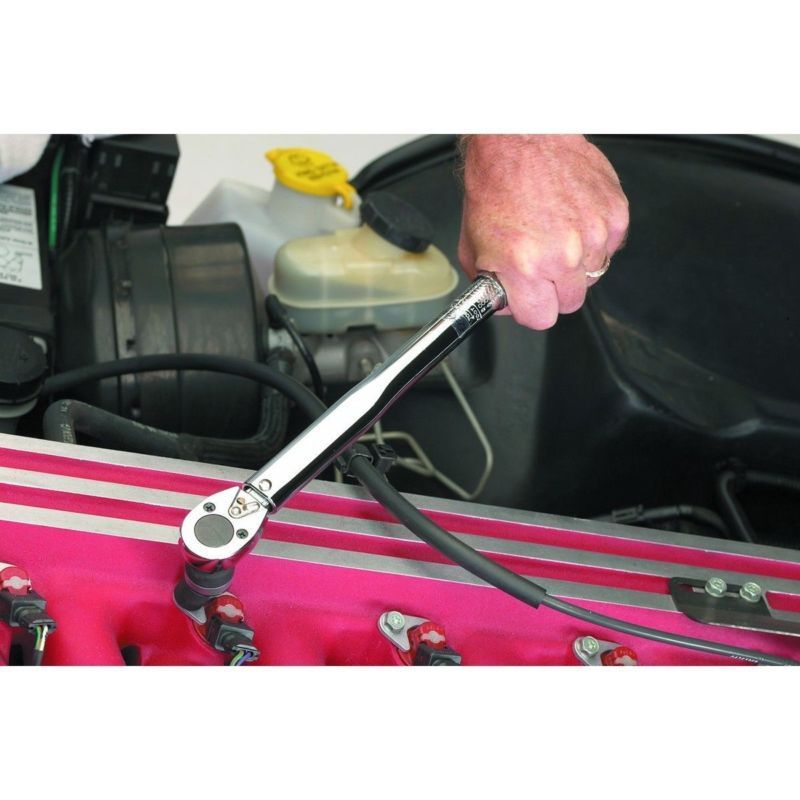 Add a caption
A torque wrench should be used to correctly tighten the spark plugs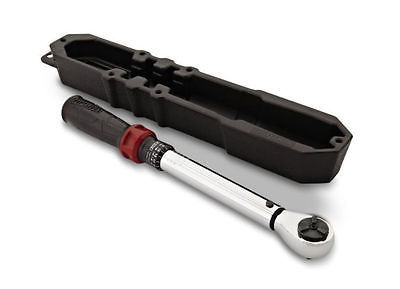 Step 5: Install the New Spark Plugs
Before installing the new spark plug, here's a quick tip. Get some
anti-seize lubricant
and put a small amount on the threads of the new spark plug. This can help in the future when it comes time to remove these plugs. The lubricant can help keep different metals from reacting, thus making it difficult to remove the plug.
Install the new spark plug by threading it by hand, gently turning it clockwise into the plug port. You want to be careful and take your time so you don't strip the threads on the spark plug itself.
Then, after determining the correct torque setting, tighten the spark plug with a
torque wrench
. Once you are finished with the first spark plug, you can continue and replace the rest.
Your engine does a lot of work and it's important to make sure it can continue doing its job without any hiccups. By learning to do basic maintenance, you save yourself a lot of money and learn a thing or two about your car. Replacing your spark plugs is just one of those things you can do yourself. It's easy, isn't it?