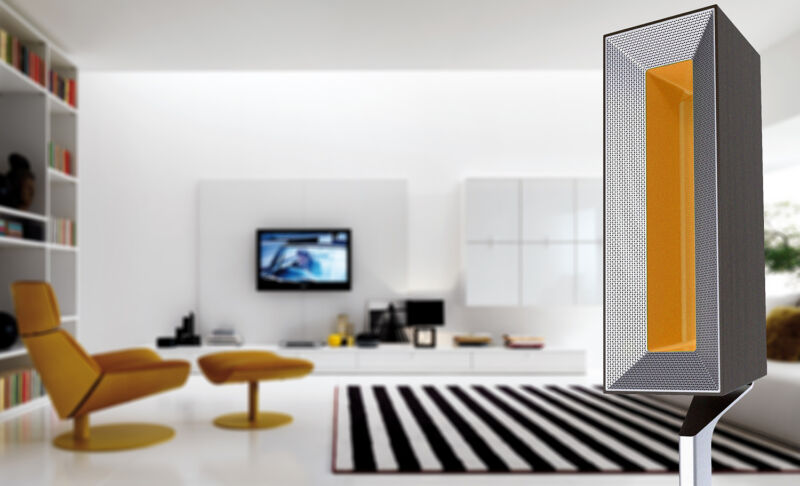 Forget going to the moon, we've got more than a visit to a far off rock to thank space boffins for. Many consumer products we know and love today were developed by NASA scientists to aid space travel over the last half century. From sunglasses to light bulbs and from photography aids to speaker dampeners, here are ten pieces of every day tech we owe NASA for.


Panoramic Photography
The photography technology, which helped send incredible panoramic images from the Mars Rover back to earth, is now being deployed at baseball parks across the United States. Thanks to the GigaPan
tripod
, stunning, high-resolution 'Gigapixel' 180/360 degree photos can be captured, allowing fans to go online and find themselves in the crowd. The tripod tech has also made its way into Google's Street View cars.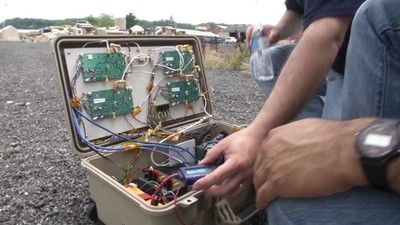 FINDER - Finding Individuals for Disaster and Emergency Response

The next time someone moans about the amount of money spent on NASA research, the administration can point out how its innovations are saving lives here on earth.

The FINDER radar technology, originally developed to search for life on other planets, was recently used to rescue four people following the Nepal earthquake. FINDER sends out microwave symbols that can pick up human breathing or heartbeats under 20 feet of concrete or 30 feet of rubble.



NASA Lightbulb
In space, no one can hear you sleep. That's because astronauts snooze pretty soundly thanks to the melatonin-producing
light bulbs
in their bunks. This tech, which cuts out nasty sleep hormone suppressing blue light by 50 per cent, has made its way to consumer bulbs from a company called Hammacher Schlemmer. The company advises that using it 30 minutes before bed on a nightstand should lead to a better night's sleep.
Ferrofluids as Dampeners in Sony speakers
Sony has launched some killer speakers lately, largely thanks to the integration of ferrofluid technology developed by NASA.
Sony says the tech, originally developed as a magnetic field to regulate temperature on space craft, also works to produce louder, clearer sound than other speakers of comparable size, with the ferrofluids acting as a dampener for speakers like
the SRS-BTV5 Bluetooth
and the HT-ST7 soundbar. Sony is also using the technology to power the sound in its range of new 4K televisions.
The Black & Decker Dustbuster

An oldie, but a goodie nonetheless. NASA asked DIY favourite Black and Decker to develop an efficient, battery-powered drill with low battery power consumption to help lunar astronauts to extract rock samples from up to ten feet beneath the surface. The energy sparing battery technology provided the platform for the Dustbuster handheld vacuum cleaner technology and loads more household gadgets developed by the company.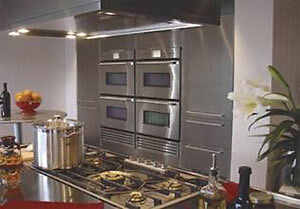 Smart Programmable Ovens
The smart home revolution is only just starting to take hold, with all sorts of connected appliances controlled over the internet, via our
smartphones
and personal devices. But it was NASA who pioneered a type of
smart oven
for its astronauts, featuring both cooling and heating capabilities, which can be programmed remotely via a smartphone's internet connection.
The resulting kitchen aid, from a company called ConnectIo, allows owners to leave food in a refrigerator-like state in the oven all day and then begin the cooking cycle when the user chooses, perhaps when they're getting ready to leave work.
Eagle Eye Sunglasses
Consumer
sunglasses
have been incorporating NASA tech since the Eighties. For example, the Birds Eye view tech featured within Eagle Eye Apollo Gold sunglasses for decades was pioneered by the agency's Jet Propulsion Laboratory. The scientists were studying the harmful effects of light in space when they realised birds of prey create an oil that protects their eyes from harmful radiation, while keeping their vision sharp for hunting.
The JPL workers were able to replicate the droplets within lens technology, which "permits only certain visible wavelengths of light through, protecting the eye while enhancing eyesight."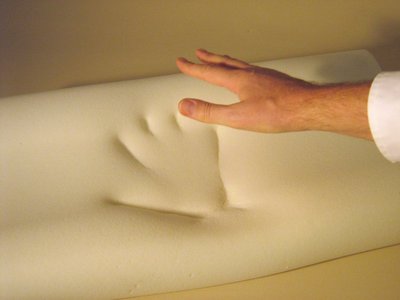 Temper Memory Foam

Enjoying that new memory foam mattress you spent a veritable fortune on? Well you can thank NASA for that too. The space agency developed Temper foam back in the sixties to act as a shock absorber for airplane seats. Since its invention, it has been used in football helmets to protect the Dallas Cowboys', in shoe insoles and in motorcycle saddles before becoming a sleep aid in the 1990s. Now brands like Tempur-Pedic are among the most popular in the world.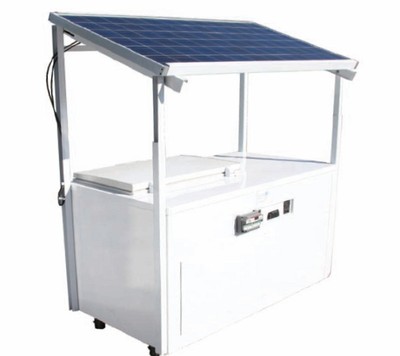 Solar-Powered Refrigerators
Developed by NASA's Advanced Refrigeration Technology Team to cool lunar bases, these solar powered refrigeration units are saving lives in third-world countries where electricity is at a premium. Powered solely through
solar panels
they're able to keep critical vaccines at the correct temperature. The fridges, which last up to 15 years, are also battery free, making them easier to maintain.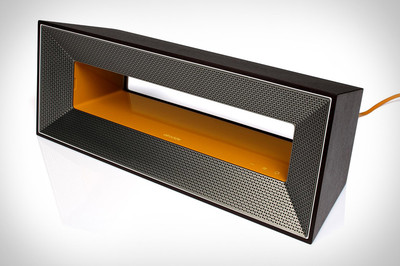 The Airocide Air Purifier
While the
Airocide
Air Purifier might sound like some sort of highly unpleasant death from oxygen deprivation, it is actually quite the opposite. This NASA-developed technology doesn't just block harmful airborne organic matter like traditional filters; it completely destroys it.
Its original use case was in preparation for a manned mission to Mars. The idea was for astronauts to grow their own food on the long journey. However, the ethylene gasses produced cause fruit and veg to ripen too quickly and the particles are too small to be caught by traditional filters. The tech has been used in hospitals to combat airborne diseases since 2003 and is now available in the home. At £800 The Airocide Air Purifier isn't cheap though.