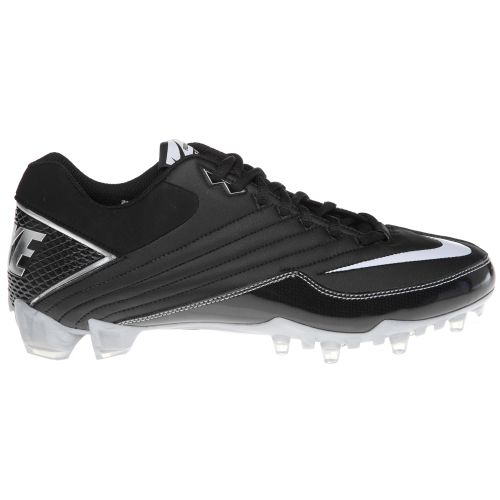 Footballis an extremely popular game for men, women and youngsters not only in the UK, but worldwide. Football boots are the most important piece of equipment a player owns and are designed for comfort, protection and grip.
They are also a fashion accessory and as a result competition among manufacturers such as Adidas, Nike and Puma is fierce. The multitude of choices available can make it difficult to decide which design, technology, fit and material to buy.
Football Boot Buying Considerations
eBay has a wide selection of football boots, and the key areas to consider when making a choice are:
The Outsole and Playing Surface
The Upper
Position and Playing Style
Fit and Comfort
Care and Maintenance
The Outsole and Playing Surface
The most important factor in the choice of football boot, particularly the outsole (which incorporates the sole of the boot and the studs), depends on the surface and conditions in which the game will be played. A good boot will provide the player with support, grip, traction and stability. Studs come in a variety of materials, such as traditional metal, rubber and plastic. It is also possible to buy boots with changeable studs and moulded studs.
For the professional or enthusiastic amateur, it will make sense to have more than one pair of boots.
Surface

Conditions

Studs

Advantages

Disadvantages

Soft Ground

English weather, such as rain, sleet and melting snow or frost, makes the ground on pitches with natural surfaces both soft and very slippery, particularly on muddy ground.

Soft ground requires longer, replaceable screw-in studs or blades

Fewer well-spaced studs, or bladed studs that cannot be removed

Dig more deeply into the ground

Helps prevent sliding and falling when making swift turns

Not suitable for Astro Turf due to balance issues and potential injury

If the ground is too hard, non-removable studs can cause pressure pain and potential injury

Firm Hard or Multi Ground

For hard, sun-backed natural ground with little rain, or frozen ground. Also hard natural surfaces like artificial turf.

For hard ground, a larger number of shorter studs distributed relatively evenly across the entire sole. Either moulded rubber or removable studs are suitable.

Versatile all-rounders

Can be used on firm ground and Astro Turf

Astro Turf

Increasingly popular as it extends the football season in areas of poor weather

Specialist astro turf boots have a very firm rubber outsole with small rubber studs or patterns

Firm ground all round boots are fine for use on astro turf

Better wear on the boots provides longer life and improved grip and traction

Limited grip on other surfaces

Indoor

Indoor dry artificial surfaces

Simple football trainers with rubber soles are adequate for indoor football

Indoor rubber studs are available for improved grip

Comfortable and versatile

The rubber sole and studs do not mark the surface

Limited grip on other surfaces
The Football Boot Upper and Ball Contact
The upper is the part of the boot that makes contact with the ball. They can be made from a range of natural and synthetic materials. Designs are becoming increasingly lightweight, to help with speed, balance and ball control. Boots should also provide support for protection during tackles.
Regardless of the fabric, there is a wealth of coatings and treatments available for the upper. These can prevent water retention, create friction to help improve ball control or create a swerve while striking the ball.
Football boots area available both in leather and synthetic fabrics, and the benefits and disadvantages of each are summarised below.
Material

Advantages

Disadvantages

Kangaroo Leather

Lightweight

Moulds well to the foot

Excellent quality

Excellent feel for the ball

Very comfortable

Very comfortable

Less durable so will wear out faster than calf leather

Requires ongoing maintenance and cleaning

Absorbs water so may start to feel heavy in very wet conditions

More expensive

Calf Leather

Good quality

Good feel for the ball

Comfortable

Stronger leather which ages well for longer life

Mid-priced and affordable

Less supple than kangaroo leather

Heavier to wear than kangaroo leather

Less stretch than kangaroo

Synthetic

High quality synthetic uppers are

- Strong

- Light

- Waterproof

Easy and quick to clean

Less maintenance required

Unless very thin, synthetics provide less feel for the ball

The wearer may find them hot to wear

Cheaper synthetics may rip or tear under strain and provide less protection
Position and Playing Style
Another factor in deciding what type of football boots should be bought is a combination of the position played, and the individual style of play.
| Position | Style of Play | Type of Boot |
| --- | --- | --- |
| Forwards, especially winger | Swift acceleration, excellent feel for the ball | Soft leather, light studs or blades |
| Midfield or wingback | Long range goal scoring, passing and crossing | Classic boot for accuracy and power |
| Defence or goalkeeper | Strong, solid defence | Good grip, solid structure for support and protection from injury |
Fit and Comfort of Football Boots
Having decided on the materials, whether buying men's boots, women's boots or boots for juniors, the most important aspect is to make sure the boots fit and are comfortable. In addition to length, the width of the shoes is important and varies by manufacturer and model. ill-fitting or uncomfortable boots adversely affect the player's performance and can contribute to accidents or injury. For that reason, when buying for youngsters, however tempting, it is inadvisable to buy too large a boot for them to "grow into".
High quality natural leather will stretch somewhat, so it is important that leather football boots fit snugly, particularly in the heel and toe. This helps provide comfort and ensures the best possible performance as the boots will feel like a natural extension of the foot. At the same time, the boots will provide protection, grip, stability, and the ability to manoeuvre swiftly and control the ball.
Although it is not possible to try on football boots before buying, if the boots do not suit, a simple discussion with the seller may result in the ability to return the boots. An alternative is to post them on eBay and sell them on.
Football Boots Care and Maintenance
There are some simple tips to help look after football boots so that they continue to provide excellent performance and last for as long as possible:
Mud can draw moisture out of the leather which damages the leather and shortens the life of the boot. As soon as the game or training session is over, it is essential to knock off any excess mud and dirt.
If playing in wet conditions, it is important to dry the boots carefully use of heat
Stuff the boots with newspaper and put them somewhere cool and dry, away from direct sunlight
Do not use heat to dry the boots as that may dry them out, which will cause them to stiffen and shorten their useful life.
Once dry, clean the boots by brushing them and wiping them clean, inside and out (an old toothbrush is useful for removing dirt from tricky places)
Once clean and dry, conditioner should be applied to natural leather boots
Boots should be stored in a breathable bag.
Do not store boots in a plastic bag as they trap moisture
What Other Football Accessories Do I Need?
As well as a great selection of football boots, there are a number of other football accessories available on eBay, including:
Footballs
Training equipment and goals
Training kit and bibs
Football clothing both for players and supporters
Shorts
Socks
Gloves
Wristbands
Caps and hats
Shinpads
Buying Football Boots from eBay
The advantage to buying football boots on eBay is the wide variety of brands, styles, prices and choices, and some excellent prices from trustworthy sellers.
Payment and Search Options
To search for football boots, visit the Sporting Goods portal. Alternatively you can use the search box provided to type in specific information for a more refined selection. Using the search box will enable you to accurately find the specific type of football boots you are considering. Visit eBay's search tips for more advice.
Buying on eBay
Once a selection has been made, there are three choices when buying on eBay:
Place a bid in order to buy at auction by the date that the seller has advised if you are the highest bidder
Buy It Now allows immediate purchase of the football boots
Best Offer means the seller is prepared to accept Best Offers from buyers, possibly at a lower price than the Buy It Now price
Delivery and shipping information is provided by the seller and needs to be considered at point of bid or purchase, along with delivery insurance information.
Bundles are sometimes offered where the listing on eBay may include the specific main core product such as the football boots with cleaning kit to be included and built-in to the purchase price.
It is recommended that you only purchase from sellers who are authorised through eBay. For greater comfort, research the seller's Feedback rating and buyer comments, the number of completed transactions, and the percentage of positive responses.
It is always good to buy through PayPal who will ensure the transaction proceeds directly between the seller and buyer. eBay users are protected by the Buyer Protection Programme.
The eBay Shopping Experience
A good item listing should include full specifications, size, materials, design and manufacturer information. To obtain any missing information that you need, email the seller by clicking "Ask the seller a question" under the seller's profile.
You can also shop in eBay Shops or post your requirements on Want it Now. There is also the option to "Save Search", in which case eBay will send an email when a match becomes available.
More information on buying from eBay is available on the Buying Basics pages.