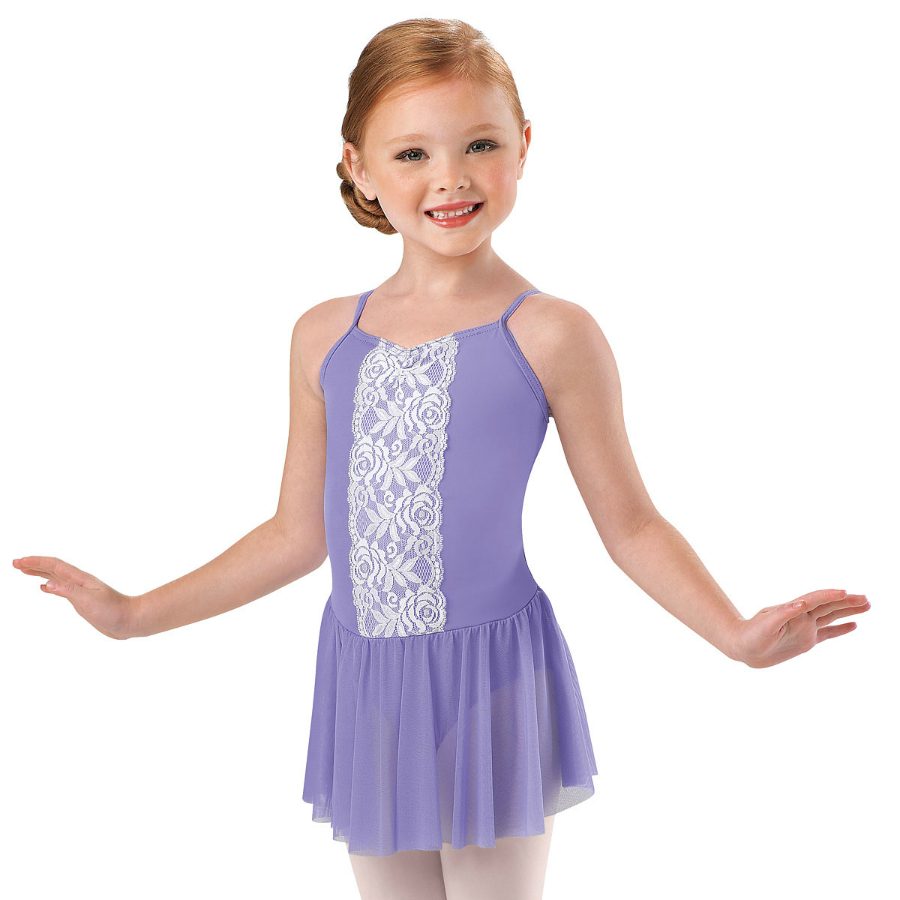 Kids today are busy with countless activities after school and during the weekends, with parents shuttling them from football games to piano lessons and other activities. One of the more popular extra-curricular activities amongst the kid set is the dance class. Whether it is jazz dance or ballet, dance classes are considered to be a staple of childhood. Dance is also an activity that requires the right clothes, and parents purchase kids' dancewear to complement the activity.
While offline retailers and local shops carry selections of kids' dancewear, they may not offer as extensive a catalogue of items as is available via the online auction site, eBay. On this website, parents and children can find a wide array of dancewear items that can answer any need. This guide seeks to help parents by providing information about the more popular dancewear items on the market today. The guide also offers tips on finding kids' dancewear on eBay.
Shopping for Kids' Dancewear on eBay
To begin shopping for kids' dancewear on eBay, a buyer can begin by running a general search for children's dancewear. A search bar is featured at the top of every page, providing customers with a quick and easy way to begin looking through the listings on the website. If buyers want to get an overall idea of the kids' dancewear market, they can enter a general search term such as "kids' dancewear." If they wish to run a search for a particular item, they can search for a more specific term such as "girls leotard."
Of course, it is helpful if buyers already have a good idea of the specifics of kids' dancewear they are looking for, in order to get the ideal results out of their purchasing experience on eBay. The following sections provide details on the popular dancewear items available in the market.
Types of Kids' Dancewear
Dancewear is a large and varied category of apparel, and one that provides myriad options to both boys and girls alike. The following are some of the ubiquitous items of kids' dancewear that buyers are sure to encounter while shopping for dancewear on eBay.
The Leotard
The leotard is a skin-tight garment, usually created with a stretch material that covers the torso and leaves the legs free. Leotards are unisex items, although in dance, they are more prominently worn by girls. Boys are more likely to wear leotards in a gymnastics environment. The leotard itself was actually made popular by a male gymnast and acrobat Jules Léotard during the mid-19th century.
Several specific types of leotards are available within the general category of leotards. They vary based on sleeve length and neckline, for the most part. Leotards can feature either a long sleeve, a short sleeve, or a sleeveless design with either thin shoulder straps or spaghetti straps. Necklines can vary from the scoop neck to a deep, V-neck with a stitched tuck as is often seen in the world of ballet. Yet another variation on the classic leotard is the skirted leotard which features a small skirt detail at the bottom of the torso piece. Classical ballet leotards are usually pink, white, or black, while other dance forms can leverage a wide array of colours.
The Unitard
A unitard is a slight variation on the leotard. A unitard can feature the same design options as leotards on the torso, but it also features coverage for the legs. Unitards are popular in the world of dance and can also be found in gymnastics and acrobatics to a large degree.
Tights
Many dancers commonly wear tights with a leotard or other torso apparel to keep their legs warm during dance practice or performance. Tights can also be an essential accessory in a dance ensemble, adding a touch of colour or even design. Classical ballet dancers usually wear white or pink tights, while jazz or modern dancers experiment with a wider range of colours.
Dance Shorts
Dance shorts are a popular dancewear item for boys. Instead of leveraging a leotard in a dance class, boys often wear dance shorts along with a simple, white cotton T-shirt. In classical ballet, boys often sport sleeveless white cotton shirts and black tights with a special undergarment called a dance belt, in lieu of dance shorts.
Leg and Arm Warmers
Since so much of dance is devoted to keeping the limbs healthy and safe, many dancers wear knitted warmers on their arms or legs until their bodies and limbs have warmed up. Leg warmers are knit tubes that are pulled over each foot and worn at the ankles and on the calves. Arm warmers have a similar design and are worn the length of the arm during warm-up.
Dancers also sometimes wear cardigan-like sweaters or sweatshirts during warm-up as their muscles work to relax. Ballet dancers wear small, cropped wrap cardigans that tie tightly around the torso so as not to interfere with the movements of the arms or torso.
Tutus
Tutus can be stiff skirts made of netting or tulle that stand out from the waist. Some tutus can fall below the knees, while others are mere cuffs that sit just around the hips and posterior of a dancer. In classical ballet, dancers sometimes wear practice tutus that are made of sheer, soft material, allowing them to learn how to dance with something around their legs.
Dance Costumes
Dance Costumes are outfits that usually feature both a leotard element and a tutu element fused into one design. Dance costumes can be very elaborate affairs, featuring shiny materials and excessive decoration. Dance costumes are mostly worn outside the world of classical ballet in jazz and modern dance classes. Putting together an elaborate dance costume can be an important part of performance, as well, adding to the character of a dance part.
Dance Slippers and Other Footwear
The footwear worn in dance is an essential element, giving dancers the stability and traction they need while also allowing them to spin and glide on a floor. Most modern or jazz dancers wear a slipper similar to the classic ballet shoe, albeit with small traction pads on the soles. Ballet slippers have seamless soles, usually made of leather that provides some traction but still lets a dancer spin easily on a dance floor. Dance slippers of any kind are typically made of canvas, leather, or satin.
Pointe shoes are advanced footwear for classical ballerinas. These shoes feature a box in the toe structure that allows a dancer to balance herself on the tip of her toes. Pointe shoes are very personal items, with a dancer often working hard to break them in and make them work for her particular feet. A professional dancer can go through a pair of pointe shoes in one performance.
Freestyle and Hip Hop Dancewear
Kids who pursue contemporary forms of dance often do not wear the more traditional dancewear pieces. Instead, these children might wear spandex shorts, hoodies, cropped shirts, and tight stretch pants. Freestyle dancewear often features bold patterns and colours that reflect the aesthetic of hip hop, and a freestyle dancer can often be seen wearing sneakers or boots instead of the traditional slipper of other forms of dance.
Buying Kids' Dancewear on eBay
Once you have a clear idea of the kids' dancewear item you wish to purchase on eBay, you can begin looking at the website's listings in detail. After you run a search for your item, begin clicking on the titles of listings that look appealing to you. This will take you through to the details page for the listing. On this page, you can find crucial information about the product, the shipping costs involved, and the payment methods accepted by the seller.
Evaluating Sellers on eBay
On the details page of each listing, you can also see the seller's name listed. By clicking on this name, you will be taken to a profile of the seller that can give you important insight into the seller's track record. When shopping on eBay, it is important to familiarise yourself with sellers to help guarantee the quality of your experience, so use profiles posted to understand the sellers better.
You can also learn more about sellers by looking through their past auctions and reviewing the feedback they have received from other customers. You may even want to leave feedback of your own after your experience to help enhance the site for other customers.
Conclusion
Kids' dancewear is a diverse and multifaceted world of apparel. From the classic leotard to the most ornate dance costumes, dancewear can be as exciting and dynamic as children themselves. Parents in search of dancewear for their little dancers can leverage no more powerful tool than the online auction site, eBay. No matter the item in question, the process of buying kids' dancewear is made easier on eBay, thanks to its extensive listings and search functions. On eBay, buyers can access everything from tutus to slippers to unitards, allowing parents to compile every dancewear item children need to enjoy their dance classes and excel in their after-school activity. By familiarising themselves with the various options available in the world of dancewear and then perusing the wide array of items on eBay, a parent is sure to find the ideal dance apparel for a child from the comfort of the home.