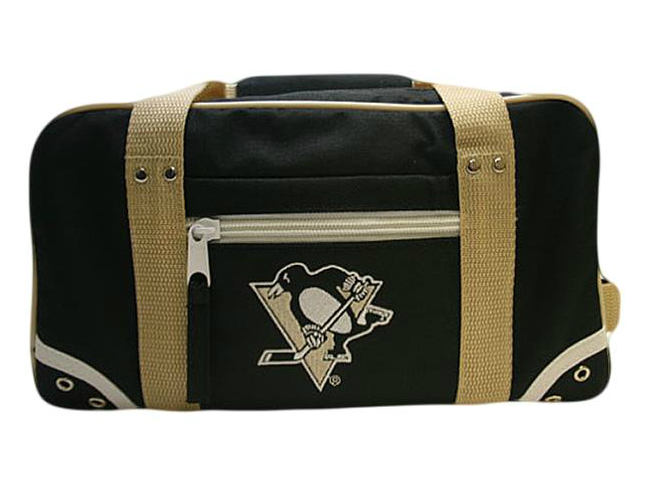 The active man has several options before him these days when it comes to activewear accessories. Gone are the minimal days of the past, when a man was often left to his own devices when accessorising for the playing field or the gym. Today's market offers a wide array of essential items that can help enhance a man's workout and keep him cool and injury-free during play.
This guide walks the reader through some of the more popular options in men's activewear accessories on the market and also takes a look at how to find and purchase these crucial items from online retailers such as eBay. First up is an overview of the prevalent items in the men's activewear accessory category, such as headwear, monitors, and more. Afterwards, the guide delves into sourcing these accessories on eBay and looks into details on how to enhance the shopping experience on this website.
Headwear
Many active men love to sport headwear during play for reasons that include style, comfort, warmth, and even convenience. The following are some of the popular items available when it comes to activewear head gear.
Baseball Caps
These visored caps are a stylish and convenient way for men to protect their eyes from the glare of the sun during activity and are even sometimes designed with moisture control fabric to help a man stay cool. The caps are also a popular way for men to support a favorite club or team and often feature a prominently placed logo or branding element.
Beanies
Beanies are a particularly popular subset of men's activewear accessories. These hats are skull caps that fit closely around the head, making them a secure and easy way to keep warm or just look good during sport and activity. Beanies are usually made of cotton, rayon blends, or wool. They can be fitted all around the skull or feature a slouch design that adds a bit of style to this activewear staple.
Headbands
Particularly popular amongst footballers, headbands help keep the hair out of a man's eyes without covering or heating up the entire head. A ubiquitous item in this category is the elastic headband, a thin strip of rubber that holds the hair back a few centimetres behind the hairline. A slight variation from the elastic headband is the wave headband which is structured much like a woman's headband and uses teeth to grip the hair back in place. Another popular option is the fabric headband, an item that is often constructed from sweat-wicking material that can help keep a man's head cool during exertion.
Sunglasses
Activewear sunglasses vary from the regular street version of sunglasses in their design. Activewear sunglasses usually feature a wrap design and rubberised arms, allowing them to stay on during high-motion activity. Sports sunglasses also often come with some enhancement to the lenses, such as reinforced lenses or anti-glare lenses. Particularly advanced options can come with interchangeable lenses, giving men the option of switching out one lens for another depending on conditions.
Fleece Accessories
Fleece accessories are an excellent activewear option for men during the colder months. Fleece is a soft, plush textile used in everything from scarves to gloves to beanies. Neck warmers are a particularly popular option amongst the active set. These tube scarves are a good choice for wearing during a run or a game, since they have no loose ends and do not get in the way. Fleece beanies are also prevalent in this category and come in an array of colors and patterns. These comfortable and convenient takes on the classic beanie are a great way for a man to take the beanie up a notch during colder winter months.
Compression Wear
Compression wear is a range of tight-fitting articles of clothing and accessories that give a man a complete range of motion while also often offering other features such as sweat-wicking material. Compression wear can include shorts, full tights, shirts, and even sleeves. Compression wear sleeves often come with integrated pockets for holding a digital music player device and are often manufactured with materials that are designed to manage the moisture and sweat coming from an active man's body.
Some compression half tights are integrated with support elements and function as a therapeutic or protective undergarment for men. These tights can provide moisture control, muscular support, and some degree of injury prevention to men.
Sports Totes and Bags
Active men who are often travelling from the office to the gym or a match many times use activewear totes or bags to carry change of clothing, needed supplies, and sport items such as balls, bats, etc.
A popular item in this category is the holdall, a large rectangular tote that can hold multiple items and is easy to carry. Sports holdalls often feature a club logo or the logo of a popular sports brand, making them a tool for a man to ally himself with a favorite team or brand. Another popular type of activewear tote is the backpack, which can range from the style-conscious to more multifunctional items that can be leveraged on a run or in the outdoors.
Monitors
Many active men like to stay tuned in to their workouts by using monitoring devices. These useful accessories can help a man track his progress and the effectiveness of his workout regime. Monitors are usually extremely compact in design and can be worn easily at a wrist or on an arm.
Among the more popular devices is the heart rate monitor. Many heart rate monitors are integrated with a watch design or structure as wrist devices, allowing a man to ensure that he is working at an optimal heart rate level for burning fat and improving performance.
Injury and Support Accessories
Active men often choose to leverage support and injury prevention accessories during sports to keep significant injuries at bay.
Insoles
Insoles are pads that are inserted into a trainer or other workout shoe to help support the structure of the foot, leg, and even hips. Different insoles can address different trouble spots by helping to ensure the foot strikes the ground a certain way during activity and play. A popular option of insole is the arch support insole.
Knee Bands
Knee bands are wrap devices that are worn around, above, or just beneath the knee during play. These supportive wraps give the patella stability, helping to protect it and the ligaments inside the knee from injury due to torque or tearing. Some knee bands feature magnets that are said to enhance performance, while others work as pain relievers for particular trouble spots such as the ITB knee strap.
Jock Straps
Jock straps are supportive undergarments that help keep men comfortable during rigorous activity. Some versions can help prevent injury, while others just work to prevent irritation.
Additional Support Straps
Straps can also be worn at the forearm, the ankle, the wrist, and other injury-prone spots to help prevent injury. Support straps are usually elastic and can be easily adjusted to accommodate size.
Shopping for Men's Activewear Accessories on eBay
While offline sports shops and local retailers may have a range of men's activewear accessories, eBay is by far one of the largest resources for such items online. To begin a search for men's activewear accessories on this website, you can start by running a search via the search bar found at the top of any page on the site. To get an overall sense of what is available, you might run a search for a general term such as 'sports accessories'. If you have a particular item in mind, you can also run a specific search with that item's name.
eBay also makes helpful, related search suggestions when you run a search. For example, if you run a search for 'sports accessories', the site might suggest that you also look through listings related to 'running accessories.' These hints can help focus and narrow down a search for activewear accessories on the site and streamline the purchasing process.
Getting to Know the Sellers on eBay
When buying any item on eBay, it is a good idea to get to know the sellers you want to buy items from. You can do this by reviewing their past auctions or reviewing the feedback they have received from past customers. You can also consider leaving your own feedback after your purchase so that other customers may review them on the website.
Conclusion
Men's activewear accessories today are a diverse and multifaceted world, offering a wide array of features ranging from warmth to comfort to convenience. Everything from a support band for the knee to a large duffle to carry accessories is available for men who engage in sport and outdoor activities. Activewear accessories come in many stylish options, as well, allowing men to maintain their own sense of style while on the pitch or the field.
Online auction sites such as eBay are considered to be comprehensive resources for this wide-ranging market of accessories. On eBay, men can find every type of sport accessory they need with ease. By running a search and carefully reviewing a seller's information and feedback, a buyer can find quality options for anything from a slouch beanie to a compression sleeve, giving him a simple and fast way to obtain the activewear accessories he wants and needs.