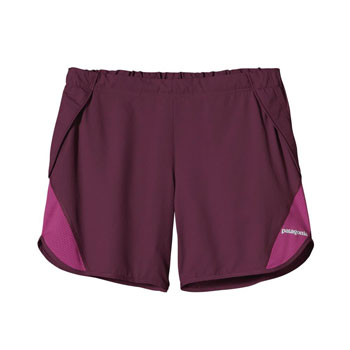 Boy shorts and boxers are types of women's underwear that originated in the men's drawer. Boxers were inspired by the shorts worn in the boxing ring by professional fighters and date back to the 1930s when they entered the men's underwear collection. Boy shorts are a variation of boxers, and both started to be worn by women widely in the 1990s. Redesigned to look more feminine, both women's boy shorts and boxers are suitable as comfortable everyday underwear. They are often worn under skirts and trousers, or as nightwear or loungewear when teamed with a camisole.
The shape of boy shorts and boxers is similar as they both offer full coverage back and front. The main difference is their fit. Boy shorts are tight with low legs, and thus contribute to reducing visible panty lines. Boxers also have low legs, but fit loosely. Women's boy shorts and boxers can be bought in a variety of fabrics and designs from high street lingerie shops, and conveniently from online auction sites, such as eBay.
Things to Consider When Shopping for Women's Boy Shorts and Boxers
Both boy shorts and boxers provide full front and back coverage, but they vary in fit. Women's boy shorts fit tightly against the body, while boxers fit loosely. Therefore, they each work best in different situations and can be worn under different items of clothing. When shopping for underwear, women should also consider the material and size to ensure that the garment fits comfortably.
Material
The original men's boxers were made of the same material as men's shirts. A tailor often found himself with small pieces of cotton cloth left over and these were just enough to make a pair of boxers. Today in the women's underwear section, there are a variety of materials available for boxers and each one is best suited to a particular environment. As boxers fit loosely they can be made from less flexible fabrics. The choice of materials for boy shorts is wider. Boy shorts are more likely to be made of stretchy material because of their close fit. So, in their most feminine form, boxers are found in silk, while lace is more likely to be used for boy shorts.
Basic cotton is used for both boy shorts and boxers. It is suitable for underwear, loungewear and nightwear, but can induce sweating on warmer days because the fabric does not wick moisture. For women who want to stay cool, moisture wicking fabrics, such as lycra and special polyester, are the best choice, especially for boy shorts worn during sporting activities.
Most sports companies have developed special fabrics that use enhanced technology to make the fabrics breathe and to lead the moisture away from the body. Fitness enthusiasts also benefit from seamless fabrics that reduce friction. Some boy shorts and boxers are made of less traditional materials, such as PVC and nylon, but they are not intended for everyday wear.
Match the Outfit
Boy shorts fit tightly around the hips and reduce visible panty lines when worn under close fitting garments. However, they may show under leggings or other form fitting items. Boxers, because of their loose fit, are more visible under clothing and therefore should only be worn under certain garments, such as loosely fitting trousers. Boxers also work well when they are worn as nightwear or loungewear. Underwear should be comfortable, but in general, it should not show when worn under clothes. So, if wearing an outfit, such as a sassy short dress or one that may catch the wind and blow up to flash the knickers, boy shorts are a better choice because boxers will look baggy and unsightly.
Choose According to Body Shape
When choosing the perfect women's boxers, the body shape does not play a big role because boxers fit most women. However, when it comes to boy shorts that hug the body, the hip, waist, and thigh ratios should be considered. For instance, a woman who has a slender waist, but wide thighs may have trouble finding the right boy shorts that fit tightly and evenly from the waist to the edge of the shorts. In this case, shorter boy shorts may be a wise choice. When choosing boy shorts, it is important to select the correct size. If the boy shorts are too loose, then they no longer reduce visible panty lines. If they are too tight, they cause discomfort as well as bulging.
Find the Right Size
There are many different sizing principles around the world, so when buying boy shorts and boxers manufactured outside the UK, it may be difficult to identify the right size. However, with comprehensive size charts, it is possible to match the sizes based on hip measurements. The hips are measured just below the hip bone while standing with the feet together. The tape measure should not be too tight or too loose. The following chart compares hip measurements with sizing guides that women may come across when shopping for boy shorts and boxers.
| | | | | | | | | |
| --- | --- | --- | --- | --- | --- | --- | --- | --- |
| Hips (inches) | 32 | 34 | 36 | 38 | 40 | 41.5 | 42 | 44 |
| UK | 4 | 6 | 8 | 10 | 12 | 14 | 16 | 18 |
| EU | 32 | 34 | 36 | 38 | 40 | 42 | 44 | 46 |
| US | 0 | 2 | 4 | 6 | 8 | 10 | 12 | 14 |
The information in the size chart can help the buyer to find the right size of boy shorts and boxers. Choosing the right size leads to a comfortable fit and smoother lines.
Benefits of Wearing Boy Shorts and Boxers
Boy shorts offer full coverage and have a low leg cut as well as low rise. Boxers also offer full coverage, but they are longer usually longer, and therefore cover more of the leg. So, even though they originated from men's boxers, women's boy shorts and boxers differ in style and both have their advantages.
Advantages of Boy Shorts
Tight boy shorts cover the whole buttocks and this makes the bottom look more appealing. In the right fabrics, boy shorts accentuate the curves. Boy shorts cover flaws and any unsightly elements, such as stretch marks or blemishes, are hidden under the fabric. Unlike thongs, that expose everything, and not necessarily to the advantage of the wearer, boy shorts leave room for the imagination. They can be a sexy and cute choice for loungewear. Moreover, boy shorts are comfortable because they do not climb up, and they rarely show under clothing.
Advantages of Boxers
Thanks to their loose fit, boxers offer snugness and are perfect as nightwear or for lounging in the comfort of the home. They cover enough of the body, while being light and comfortable to wear. In this way, boxers are a cooler alternative to full-length pyjama pants. When worn under loose fitting clothing, such as baggy trousers, they support ventilation and allow the skin to breathe.
Buying Women's Boy Shorts and Boxers on eBay
If you are shopping for women's boy shorts or boxers on eBay, then you can start by browsing the categories that help you to narrow down your search. You can also type in "boxers" or "boy shorts" into the search bar at the top of any page. After the initial search, you can be more specific by sorting the results by colour, brand, size, material, and price. Or, if you have a very clear idea of what you want, you can type detailed keywords into the search box on the main page.
As underwear is supposed to feel comfortable as well as offering coverage, boy shorts or boxers should fit you well. You will have the chance to try on your new underwear over an existing pair of knickers only after the transaction is complete, so it would be wise to contact the seller about refunds or exchanges before you make the purchase.
Conclusion
Originally staples of men's underwear drawers, boxers have entered into women's collections and are now available in a related form as boy shorts. Both forms have evolved into feminine and sexy underwear. Boxers are best worn under loose fitting clothing, or as nightwear or loungewear. Boy shorts are similar to boxers, but they fit tightly around the hips and reduce visible panty lines. They are best worn under skirts or close fitting garments, but not under skin tight items, such as leggings. Teamed up with a camisole, boy shorts can also be worn as nightwear. With the vast array of boy shorts and boxers available, every woman can find her perfect pair, whether it be in sexy lace, silk or the new hi-tech fabrics for sportswear that require breathability.
Choosing the perfect pair of women's boy shorts or boxers largely depends upon the outfits they are worn with. While a brief flash of boy shorts is not a problem for some, the looser boxers should remain undercover, unless they are worn as lounge or nightwear. Finding the right size is essential, especially for boy shorts that can bulge when they are too tight. When ordered online, check that the seller allows refunds and exchanges if the boy shorts or boxers are not a perfect fit. eBay's wide selection of boy shorts and boxers offers styles for everyone and makes the task of finding the perfect pair easy.