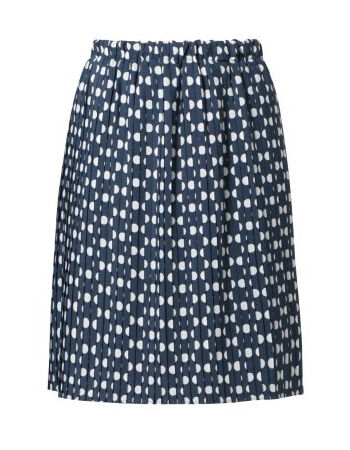 The feminine touch added by a skirt makes this versatile garment appealing. Skirts are available in a range of styles, lengths, colours, and fabrics, and can be worn anywhere from the beach to the boardroom. eBay sellers offer a huge selection of skirts for all tastes, shapes, and occasions, making it easy to find the perfect skirt. Due to the plethora of offerings available, pricing is competitive and finding a bargain is just a matter of knowing how to search for one. Learn how to search for the perfect skirt, taking into account the options available and factors such as the length and fit desired. Evaluating the seller before finalising the purchasing decision makes the buying experience on eBay a pleasant one. The eBay shopping process is simple if you know what to look for in a seller and how to search for what you want in the right way.
Types of Women's Skirt
Women's skirts are available in a range of styles and designs. The style usually refers to how the skirt is cut or made and how it fits.
Mini Skirt
A mini skirt is a short skirt with a hemline that sits well above the knees. A standard mini comes to a point that is usually halfway up the thighs. A micro-mini is an ultra short version of this skirt type with a hem that just about covers the bottom.
Pencil Skirt
A pencil skirt is a narrow cut skirt that usually sits on or below the knee, but can be shorter. These skirts usually feature slits or pleats to allow the wearer some freedom of movement, and are popular business wear garments. However, they can be dressed down for a more casual look.
A-line Skirt
A-line skirts are fitted at the waist and hips, but are cut increasingly wide towards the bottom hem to resemble a capital A. They come in a variety of lengths and different designs are available for casual, formal, party, or business wear.
Maxi Skirt
Maxi skirts are long skirts that usually have bottom hems that sit at the tops of the wearer's feet. However, they can be slightly shorter. They are most often associated with casual wear.
Flippy or Full Skirt
Flippy skirts are short, low waisted skirts, often with ruffles, that tend to flip up when the wearer walks. A full skirt is gathered at the waist and has a hem that falls lower than that of a flippy skirt. A full skirt can be a long skirt, but this is not necessarily the case.
Hippy or Boho Skirt
Hippie skirts are characterised by the flowing cut and bold prints of the hippy era. Boho skirts draw on the hippy era and bohemian styles. These skirts tend to be floaty and shorter than hippy skirts.
Asymmetrical Skirt
Asymmetrical skirts feature angled hemlines or irregular embellishment, such as seams or zips, that create added interest and detail. These skirts come in a variety of designs suitable for anything from casual to formal wear.
Fishtail Skirt
A fishtail skirt has a hem that is longer in the back than the front, allowing the wearer to show off her legs without wearing a revealing skirt. These garments often have flowing, scalloped hems and were especially popular in the 1980s. Fishtail skirts are available in a variety of lengths.
Pleated Skirt or Kilt
A pleat is formed by folding fabric back on itself and sewing it in place at the top, and pleated skirts feature a number of these folds in their design. Pleats often need to be ironed in after washing, making this type of skirt a high-maintenance choice. A kilt is a knee length pleated skirt made from tartan fabric and is best known as the national dress of Scottish men. However, women also wear kilts of varying lengths.
Puffball or Tulip Skirt
Puffball skirts feature hems that have been folded under and sewn to the skirts' linings, creating a puffy ball effect. They tend to be short to mid length and are also known as bubble or harem skirts. A tulip skirt looks like an inverted tulip, with a puffy top that tapers to a narrower hemline.
Stretch or Bodycon Skirt
A stretch skirt is tight fitting and made from stretch fabric. Although these usually tend to be short, longer versions are available. The term "bodycon" is used to describe very tight fitting garments that may be tighter than traditional stretch skirts. This type of skirt is more suited to casual or party wear than formal or business wear.
Wrap-Around Skirt
A wrap-around skirt is wrapped around the body and tied in place or fastened with a button. Wrap-around skirts are generally more suitable for casual wear and are popular at the beach or for summer wear.
Factors to Consider When Buying Women's Skirts on eBay
In addition to the type of skirt, consider what the skirt is made of, the function of the skirt, and its length. Once these have been considered, it is easy to decide which skirt to buy.
Materials Used in Women's Skirts
Women's skirts are available in fabrics ranging from practical cotton to sumptuous silk. The fabric chosen should be appropriate for the skirt's function, for example leather or faux leather may not be the best choice for business wear. In addition, the fabric care requirements should be considered as some skirts require more delicate care than others.
Choosing the Right Skirt for the Occasion
The skirt's style, fabric, and length influences the type of occasions on which it can be worn. Some are suitable only for casual wear, while others can be worn to work, formal events, or parties.
Choosing the Appropriate Skirt Length
Skirts come in a range of lengths, with hems that sit anywhere from just below the crotch to the tops of the feet. Lengths are usually described as:
extra short
short
knee length
calf length
full length
If a custom length is desired, buy a longer skirt and take up the hem. This may be more tricky with the skirts that have complex hems like bubble skirts.

You can shop for a full range of skirts on French Connection, Massimo Dutti, River Island, Lipsy, H&M, George, Miss Selfridge and various other high street brands.
Shopping for Women's Skirts on eBay
To search for women's skirts on eBay, type a keyword or keywords related to the item that you want into the search box that is featured on every page. For example, to find a casual skirt, type keywords such as "short casual skirt", you may even wish to include your preferred brand "Hugo Boss Skirt" or "Massimo Dutti" to display the listings tagged with these keywords.
Narrow the selection displayed by choosing the most appropriate category. In most cases this is the category with the most listings available. However, this may not be the case when searching for vintage or other specialist items. Using a combination of keywords and category searches helps you to find the skirt that you desire. Alternatively, learn how to use the advanced search function for more search options.
In addition to knowing how to search for an item, know what is available and use this knowledge to inform your choices. An understanding of different skirt types or styles aids in the identification of categories.
Item Listing
Once you have found the women's skirt you want, take the time to read the information included on the individual item listing page and to evaluate the seller. The item listing page contains all the information needed to make a decision about buying the skirt. This includes bidding and buying options, the item's description and information about its condition, photos of the product, information about the postage and packaging costs, and the seller's accepted payment methods, feedback and contact information. Many sellers offer returns policies. Keep an eye out for these sellers when shopping for women's skirts or any other clothing.
Evaluate the Seller
Before you buy on eBay, get to know the seller for additional peace of mind. The seller feedback feature makes this easy, allowing you to see what other buyers have to say about specific sellers' products and customer service. Detailed seller ratings provide extra information about the seller's communication, whether buyers felt the postage and packaging costs were reasonable, how long the seller took to post the item in previous cases, and whether the item description was accurate.
eBay Shops
If you like the seller's products and service, visit the seller's eBay Shop. Some sellers specialise in particular kinds of items and have similar products available for sale. Buying more than one item at the same time from an individual seller could be more efficient. Use the "Ask a question" link to ask the seller for more information about their products and services.
Conclusion
Women's skirts are available from an abundance of eBay sellers, making it easy to find the skirt type, length, and fabric at a reasonable price. Before buying on eBay, learn how to search for the perfect skirt by using keywords and narrowing the results displayed by choosing the most fitting category. It is best to learn about the types of skirt listed and to keep the desired features in mind before shopping.
Buying from one of the large number of eBay sellers with a returns policy gives you peace of mind if the skirt is not suitable. eBay's item listing and seller feedback features allow you to learn about the product and the seller before committing to a purchase. Always read the full item description and take a look at the seller's feedback before you buy. Remember to visit the eBay stores of sellers you like as you may find other products that appeal to you. With the range of women's skirts offered by eBay sellers, finding one or two extra must-have items is entirely possible.