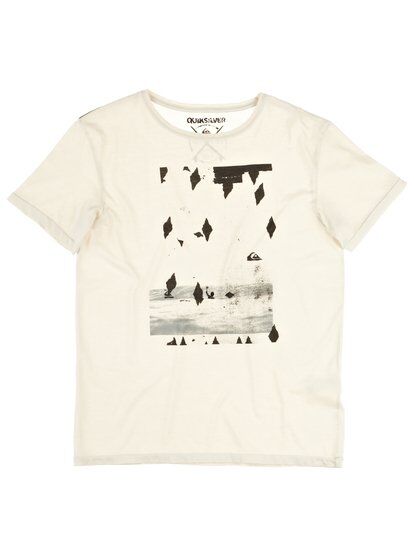 Most men can relate to being invited to a party, where everything seems to have been meticulously planned in detail, except for one last thing. At the end of the invitation card are printed in small letters those empty, yet dreaded, words: "dress casually". Men who have difficulty interpreting those words and wonder what they actually mean therefore have a hard time deciding on an appropriate outfit to wear. With a bit of planning and a small amount of common sense, "casual" no longer needs to be the source of confusion, but it can be an encouragement to wear something simple yet elegant.
One of the key aspects of a casual outfit is the top. It is the top that first meets the eye of onlookers and contributes most to the overall presentation of the person wearing it. Typically, choosing a men's casual top is a matter of balancing on the fine line between what is considered formal or informal. Colour, pattern, the neck, the fit, and whether to wear a shirt underneath the top or not, are the main factors involved in this sometimes difficult balancing act.
Although men's casual tops are available at department stores as well as boutiques, online retail sites such as eBay offer vast selections of this product category as well. By leveraging the search tools on eBay, one is sure to find the desired casual top at the right price.
"Casual" Revisited
Perhaps the first thing to remember before going out to buy a new casual top is that casual is by no means synonymous with nonchalant or sloppy. A simple white T-shirt and a pair of classic denim jeans can look surprisingly good in many settings including the beach promenade on a beautiful evening. However, it is not advisable to wear a T-shirt to the office or a party, even if the dress code is explicitly casual. Casual, rather, should be thought of as an outfit that is comfortable and gives an informal impression of the person wearing it, without seeming to have been picked out at random, and with no effort at all. A casual men's top can do much to revamp even a pair of commonplace jeans. When approached in the correct manner, a casual men's outfit can be both comfortable and stylish, with no compromise necessary.
Men's Casual Tops: Guiding Principles
Though it may seem simple enough, picking out a casual top becomes easier when one is equipped with a few guidelines. Naturally, men should strive to wear clothes that express their unique personality and they feel comfortable in, but, nevertheless, there seem to be a set of universal rules of thumb that work in most cases. Choosing a casual top is largely a matter of balancing between the informal and the formal end of the same spectrum. This involves taking into consideration colours, patterns, fit, neck, and other parts of the overall outfit.
Men's Casual Tops: Colours
The first factor to consider when getting a new casual top is colour, as this is the salient aspect of the whole presentation.
Choosing Between Bright and Dark Colours
Whether to choose a colour in the bright or dark end of the colour spectrum is a matter largely guided by context. Typically, bright colours such as yellow, green, orange, red, and light blue are associated with informal gatherings and events. Parties, social activities, romantic dates, and other settings may be the appropriate time to wear a bright casual top. Conversely, darker colours such as brown, black, wine-red, and grey are typically associated with serious occasions. They are ideal for when the overall context is one of informality, but when the situation still demands a certain degree of professionalism. An office at which the dress code is casual, but one where there are frequent client meetings, is an example of such a situation.
Aiming at the Tasteful
In light of the above, some men may feel uncomfortable choosing brighter colours for casual tops, afraid that they may come across as too sprightly. Even bright colours can, however, be worn in a discreet manner. The trick is to select one colour at the bright end of the spectrum, while keeping all other parts of the outfit either dark or neutral. This way, the colour stands out, without colliding with other colourful influences.
Men's Casual Tops: Patterns
Related to colour is the pattern, if any, of the casual top. Intuitively, pattern is guided by the same principles that guide the choice between bright and dark colours. Patterns are typically associated with lighter settings, where there is flexibility and room for personal expression. In more serious contexts, on the other hand, it is usually safer to stick with a solid colour or, at the most, a discreet pattern. Choosing a pattern is also a matter of taking into consideration the next point, namely, whether to wear a shirt underneath the top, or not.
Men's Casual Tops: Wearing a Shirt Underneath
The great thing about men's casual tops is that they can calibrate effectively between the informal and the formal. A casual top worn over a white T-shirt, together with a pair of denim jeans, can give an informal impression and be part of an outfit suitable for going to the movies on a Saturday. The very same top, when worn over a white collar shirt may look equally as formal, and be suitable to wear to the office on the Monday afterwards. A casual top can therefore function as a stylish and fashionable piece of everyday clothing when worn in one way, and as a stylish and fashionable piece of formal wear when worn in another. In the latter case, it is important to match the colour of the casual top with the colour of the shirt underneath. A much cited rule of thumb in this regard is that two different patterns, such as checked and dotted, should never be mixed. Of course, if the person wearing the outfit does so intentionally, this mismatch may in fact add a unique character. Generally, a white collar shirt or an office blue shirt underneath a casual top is considered more formal than other colours.
Men's Casual Tops: V-Neck or Crew Neck
Casual tops come in two main variants: V-neck and crew neck. The latter model is the older version, with the former having gained real popularity only in the last seven years or so. In relation to the division between formal and informal, it can be a little tricky to choose one model over the other. Though the crew neck can certainly pass as a casual way of dressing formally, the V-neck is not necessarily associated with the contrary. Certainly, the V-neck is perfect for wearing on top of a standard T-shirt and with a pair of jeans, but this does not rule it out as a more formal option as well. The neck is usually a less salient feature of the casual top. If the colour, pattern, and the rest of the clothes in the outfit are in line with it, there is no reason that a V-neck casual top cannot be worn in a formal setting. The same can generally be said of polo shirts, such as those by Lacoste. Casual, again, is not synonymous with nonchalant, but with simple elegance.
Men's Casual Tops: Tight or Loose Fit
Whether to get a tight or loose casual top is a matter of personal taste. Common sense dictates that looser fitting clothes are better worn at home, and they are not as effective in creating elegance as tighter clothes do. Depending on one's figure, posture, height, and other personal characteristics, a loose casual top may, however, look just as good as a tighter model. The person looking to blend in will probably find that excessively tight tops tend to stand out more than loose tops, so the safer route may be to aim in the looser direction. Following is a standard size chart for men's casual tops.
| Size | To Fit Chest, up to (cm) |
| --- | --- |
| Small (S) | 94 |
| Medium (M) | 102 |
| Large (L) | 110 |
| Extra Large (XL) | 118 |
Naturally, sizes and related measurements are bound to differ between brands, models, and individuals.
Buying Men's Casual Tops
Men's casual tops are among the most common pieces of male clothing and are widely available all over the world. Mainstream fashion stores, as well as exclusive boutiques, usually have a large assortment of men's casual tops. Likewise, department stores are a good place to shop for ordinary men's casual tops. Men's casual tops are available in all price ranges, from the very affordable to the very expensive, and in any imaginable design. Department stores and mainstream fashion stores tend to sell what may be considered regular or standard tops that usually do not draw much attention, but merely fill their purpose as simple, yet elegant, clothing. The person looking for exclusive and unique tops is probably better off visiting smaller boutiques and retailers, which usually carry more exclusive brands and higher quality garments in general.
Buying Men's Casual Tops on eBay
Another great source for men's casual tops is the Internet. There are many marketplaces available online which each offer a huge selection of casual wear for men. eBay, for instance, offers hundreds of listings for new and used casual tops in all colours, sizes, and shapes.
Searching for Men's Casual Tops on eBay
An easy way to find men's casual tops on eBay is to simply go to the main page and type "men's casual top" into the search bar. The person looking for a particular colour, style, brand or size might want to add that to their keyword search, for example, by typing "blue men's casual top", or "men's casual top XL". One useful feature on eBay is the ability to filter out results so that they display listings that are most relevant to you. Browsing through the listings, you are able to narrow down your results by size, brand, condition, material, colour, fit, etc. Also, you can choose to browse sellers that are located in your vicinity, or you may include a bigger geographical region such as the entire European Union.
Conclusion
Though the word "casual" to many people is associated with dressing sloppily, by no means does this have to be the case. For a man to wear a casual top in a way that signals fashion awareness, all that is required is for him to employ a set of guidelines. This involves taking into account the context that the top is to be worn in and then deciding whether to aim for a more or less formal presentation. The colour, pattern, fit, and the neck of the top are factors that can be fine-tuned to achieve a great blend of going easy while still looking elegant. The next time a man is instructed to dress casually, he does not need to experience the anxiety that this typically creates. The key is to make a conscious decision about where on the casual scale to place oneself, and then stay with it with confidence. Although fashion stores and department stores are natural places to look for men's casual tops, the Internet has emerged as a tremendous resource as well. eBay, for instance, offers a number of choices and innovative ways of browsing through their assortment.