Hair combs are versatile styling tools. They are available in a variety of sizes, shapes, and materials. Each type of comb has a separate purpose. Before purchasing a hair comb, buyers should learn about the types of products available and their materials.
Wide Tooth Hair Combs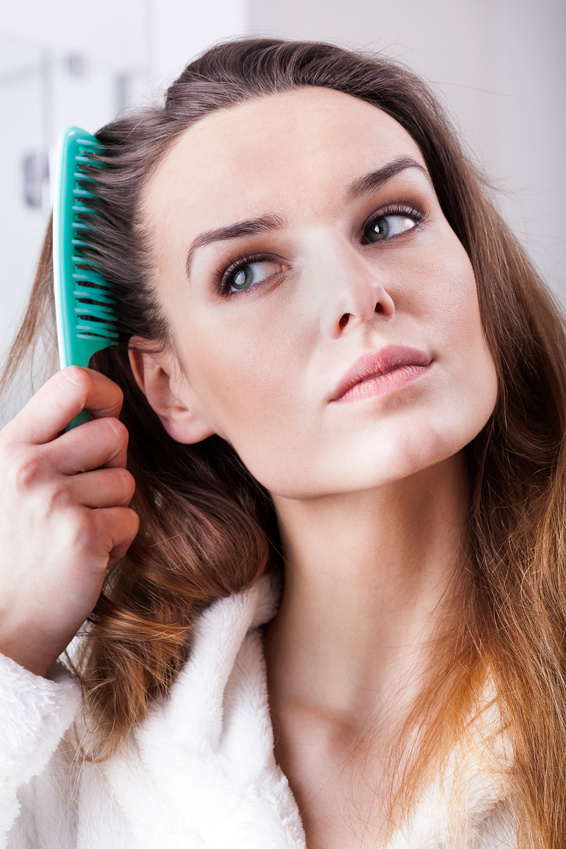 Wide tooth hair combs are typically larger than other types and have thick teeth with wide spaces. This allows larger amounts of hair to pass through. The greater quantity of space is ideal for detangling thick or curly hair, or combing wet hair. Some wide tooth combs have teeth that are thicker at the top and taper towards the bottom, whereas others have teeth that remain the same thickness. Tapering teeth are a good choice for extra thick hair.
Fine Tooth Hair Combs

Fine tooth hair combs help to lay every hair in place. Many users start with a wide tooth comb to detangle before using a fine tooth comb to smooth the hair. People with thick or curly hair often find it difficult, or even slightly painful, to use a fine tooth comb. However, the combs are ideal for fine, straight hair.
Pocket Combs
Pocket combs are small and easy to carry, so they are great for people that need to style their hair on the go. Most pocket combs have a section of fine teeth and another section of wide teeth, which means that they work well for any type of hair. Some pocket combs fold to make them easier to store. Although these combs do not offer the same degree of precision as larger versions, they are great for fixing a few stray strands.
Tail Combs
Tail combs are popular with hairdressers. They have a comb on one end and a long tail ending in a point on the other. This pointed tail makes it easy to divide the hair into sections.
Comb Materials
The two most common materials for hair combs are plastic and metal. Plastic hair combs are typically more affordable than metal, and they also offer a higher degree of flexibility. However, they are not as durable as metal hair combs, which means the teeth tend to break more frequently. Some people prefer the flexibility of plastic combs, and find stiff metal versions more painful to use.