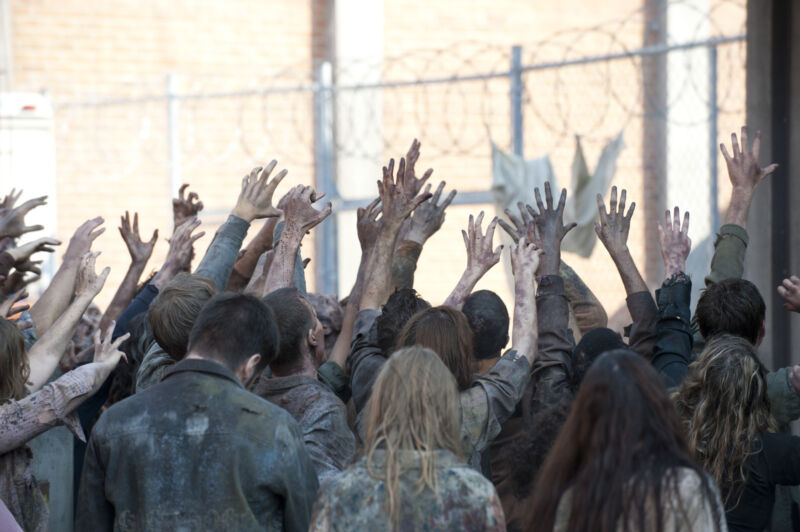 They all need a good wash, but you also need your zombie, post-apocalyptic, everyone-is-suffering fix. Season 4 left us gasping and scrambling for more, but never fear (well maybe a little fear is good), The Walking Dead returns this October!
This article references graphic violence and contains spoilers for Seasons 1-4 of
The Walking Dead.
Have you ever considered though, if
Disney
got hold of the franchise and decided to replace our much-loved band of survivors with their own loveable characters for this season. We've already seen the internet offer up an interesting
mash up
of the TV show with Disney characters, but we've gone one step further and considered a few of the potential Disney replacements, with some interesting results…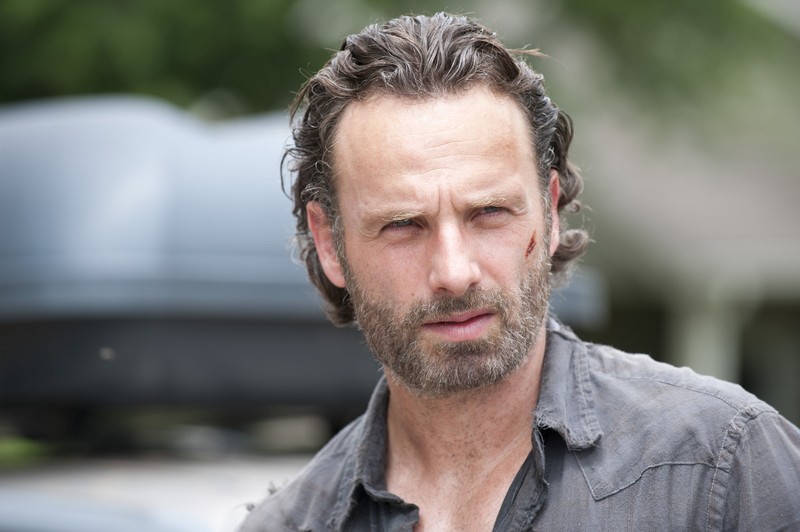 Rick Grimes
Tall, rugged, looks great with a beard, Rick Grimes has come a long way since waking up in an abandoned hospital and hopping on a
bicycle
to try to find his (unfaithful) wife and (frustrating) son (who also eats a whole tin of chocolate pudding and doesn't share any. Seriously).
Grimes has stepped up though since those days, from tearing out a man's throat with his teeth to disowning poor old Carol for trying to do the right thing, we've had a bit of a love-hate relationship with the Sheriff.
Disney doppelganger:
Woody,
Toy Story
The jealous toy sheriff has no problem asserting his authority, much like Rick, and even took out a member of the group when he felt threatened – well okay, we know Shane had to go in the Walking Dead, he was shaving his head and wearing overalls – and Woody is also a real hero when anyone he cares for is in danger. He also knows heartache because, like Rick, he lost the main woman in his life – where oh where did Bo Peep go? We hope she didn't disappear as violently as Lori.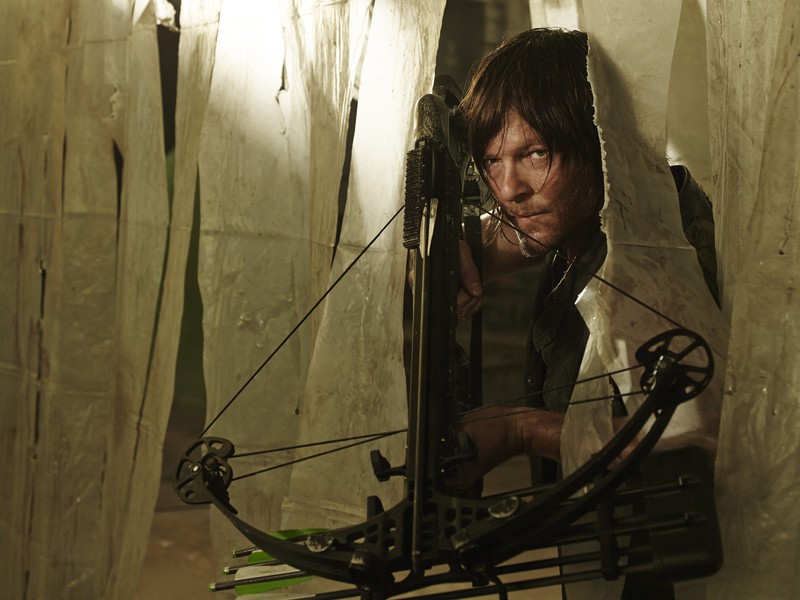 Daryl Dixon
You probably hated the guy when he first came into the show, shouting about his bully of a brother (who at this point still had both hands) and having to be taken down by Rick and Shane. Now, though, Daryl is the love of many a woman's life (you've all seen
that
episode with him holding the baby) and is of course pretty handy with a
crossbow
.
Disney doppelganger:
Merida,
Brave
Okay, so they're not the same gender, but you can see the similarities, right? Rebellious, good with a bow and arrow, magnificent hair – let's face it, you'd pick both to be on your team. They were a handful when first introduced into their franchises, but both ended up true heroes.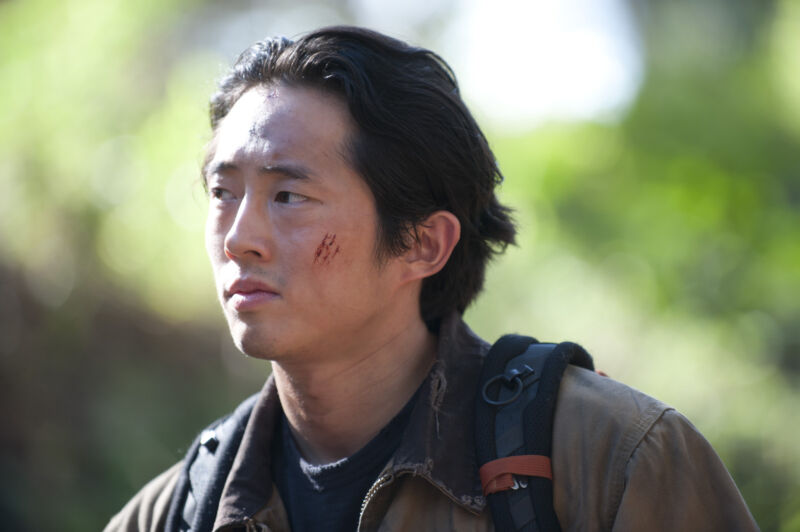 Glenn Rhee
The loveable comedian (and romantic) of the group, none of us want to see Glenn go in the upcoming series, they just can't do that, right?

Disney doppelganger: Hercules, Hercules

He might not have the muscles but Glenn and Hercules are pretty similar when it comes to backgrounds. Both climbed from zero to hero, Glenn went from distributing pizzas to being the risk-taking runner for the original Season One group, while Hercules went from being an awkward teenager raised on a farm to, well, Hercules. Herc is also a big romantic, like Glenn - and they both get the girl.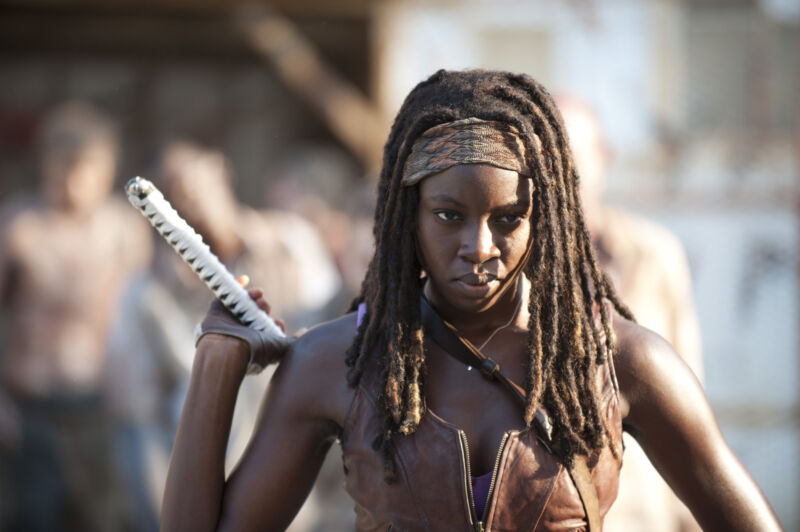 Michonne
So cool she doesn't even require a surname, this katana-wielding lady was once a strong, but pretty much silent type (she just needed some time to adjust, after dragging her zombie boyfriend and brother around with her for protection and putting up with Andrea) and has now become a firm favourite among fans of the series. We've seen her softer side in later episodes, but also acknowledge just how badass she is when things go wrong. Her
kill count
for the show so far is 45 (which seems a little low to be honest) and 31 of these were made using her sword.
Disney doppelganger:
Fa Mulan,
Mulan
It had to be Mulan really, just for the use of a big two handed sword. They're both also pretty rebellious, don't take any nonsense and are quick thinkers in a tight situation. All Michonne needs now really is a tiny dragon companion. And a cricket.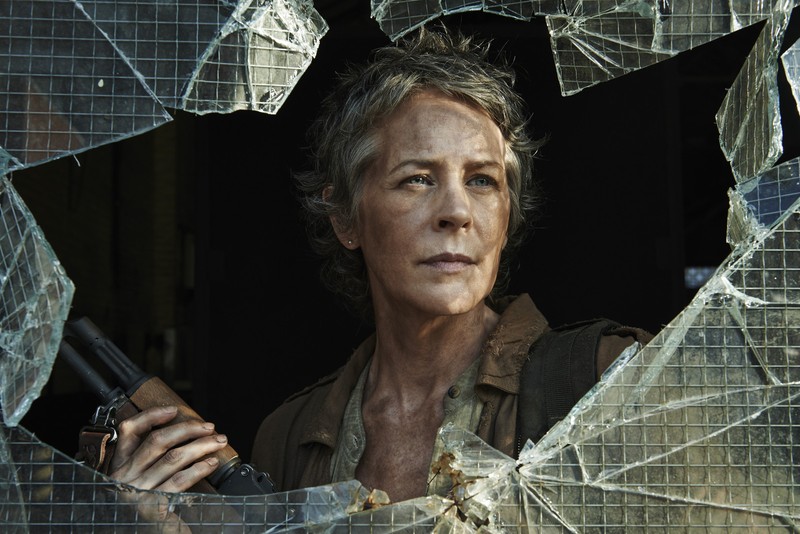 Carol Peletier
When we first met Carol she was a timid and abused wife and mother. As the series continued and she suffered, after losing her husband and daughter, her character transformed into a hardened realist, who will do anything for the greater good of the group. She isn't afraid to make big decisions, Carol was the one after all to drag those infected with the illness which struck the prison outside and kill them, before they could die and turn into walkers (this obviously didn't work out, but the good intentions were there) and she shot little Lizzie after she became too much of danger to herself and others.

Disney doppelganger: Queen Elinor, Brave

She might get transformed into a bear but Queen Elinor is a loving mother who only wants the best for her children and will do anything to protect them in the face of danger. She is the one who fights the evil Mor'du at the end of the film and saves her family and clan. We also witness Queen Elinor's life perspective change drastically, much like Carol's, throughout the film.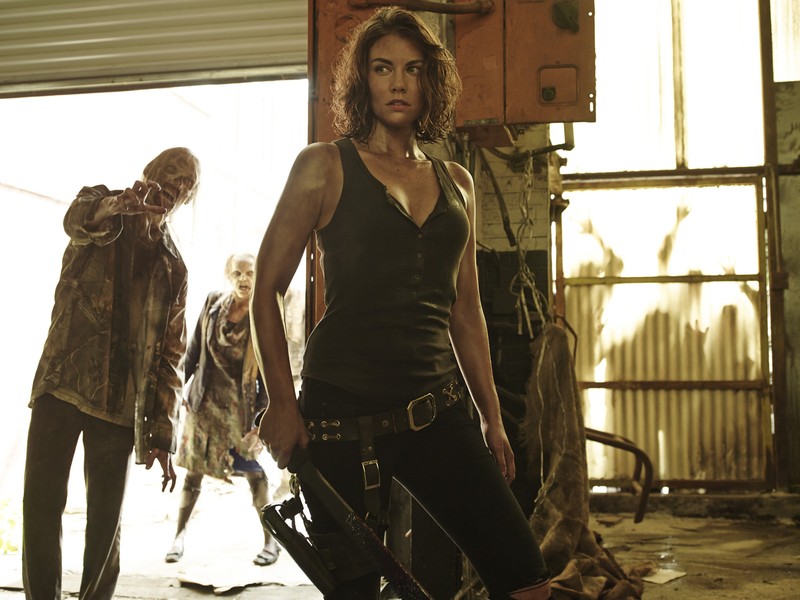 Maggie Greene
Glenn's romantic interest has blossomed from feisty farm girl to feisty zombie killer and all round awesome lady. Who rides into the woods on horseback to find Lori when Carl is shot? Maggie. Who defies her Dad in the name of love when she and Glenn begin their relationship? Maggie. Who tells Glenn to stop acting as walker-bait for the rest of the group? Maggie. Who performs a terrifying C-section on Lori? Maggie. Let's face it, she's a pretty tough chick.

Disney doppelganger: Ariel, The Little Mermaid

She's feisty and she knows what she wants, just like Maggie. She is technically half fish, but she does choose to be human in the end (after overcoming a rather large monster-shaped obstacle). Fingers crossed Maggie and Glenn's romantic relationship ends in the same way Ariel and Eric's did: happily ever after. We can dream.