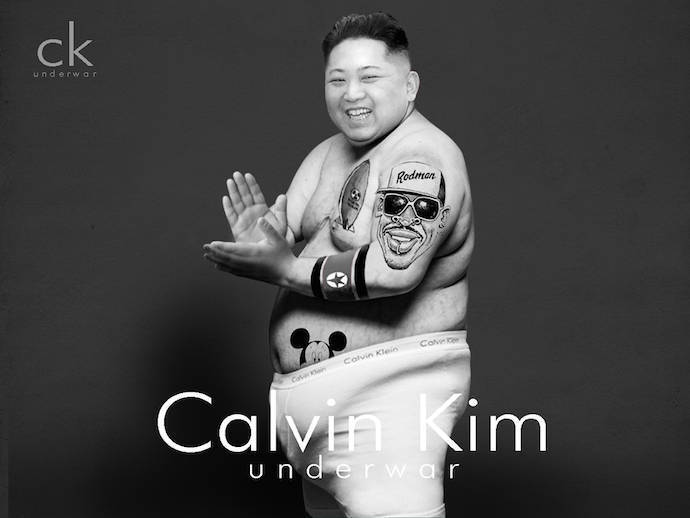 Add a caption
What Kim Jong Un's auctioned undies might have looked like (courtesy of GliderGraphx)
Kim Jong Un-dies and other peculiar sales from eBay's back catalogue

How does that saying go? Everything in this world has a value to someone, you just need to find that someone. Something like that anyway. Well here at eBay we know this all too well. We've seen just about everything go up for auction over the years.

While we salute every one who's ever cleared their house and turned some second hand stuff in to cold, hard cash, there have been a few times when even our jaws have been made to drop with the things some people will try to flog on an internet auction site. Here are some of the oddest things ever to on sale.


Paste a YouTube Video URL
Kim Jong Un's Calvin Kleins
We didn't even know that Calvin Kleins were legal in North Korea's communist state
but a pair of tighty whities worn by the cuddly leader
himself made their way on sale back in 2009.
The size was unspecified but we're guessing they weren't small. It's also not entirely clear whether they'd be worn by the Supreme Leader himself.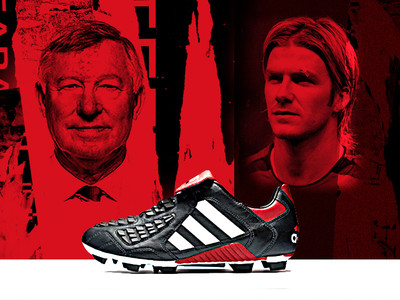 The Boot Alex Ferguson Kicked at David Beckham
In 2013 Sir Alex Ferguson revelead what really happened in the infamous 'boot kicking' dressing room incident where David Beckham caught a size twelve in the head as the football boss lost the plot after Man Utd crashed out of the FA Cup 0-2 at home to Arsenal. Shortly after, the very boot that dented Golden Ball's beautiful face went up on eBay. The
Adidas Predator
left kicker sold for over £17,000.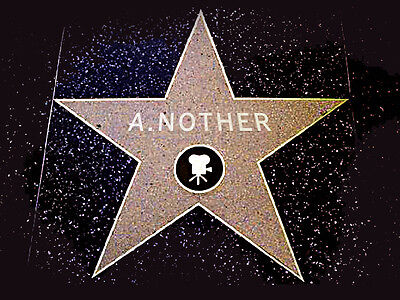 A Star on the Hollywood Walk of Fame

To earn a star on the Hollywood walk of fame, you could be in a top-grossing blockbuster, you could go platinum with you first three albums or you could even be a titan of world sport.

Alternatively, back in 2002 you could just buy one. A gilded handprint on LA's famous boulevard sold for £24,399. The winner of the auction chose to remain anonymous and name the star simply A.Nother.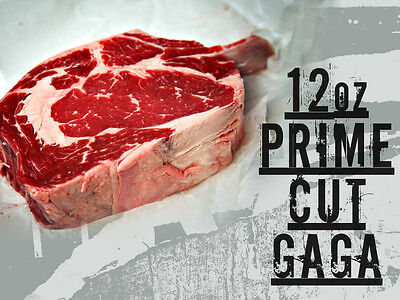 A 12oz Steak From Lady Gaga's Meat Dress

Lady Gaga shocked the world for the umpteenth time when she rocked up on stage at the 2010 MTV Awards wearing a dress made out of meat. The not-so-sizzling raw beef number was an instant media storm and while Gaga took a roasting from some animal rights activists, thankfully for one lucky eBayer the dress didn't.

A self-proclaimed Meatster of the Universe from Serbia, Jamesdean Cevapi, bought a 12oz prime cut of Gaga's bovine gown for a cool £1,214. It wasn't clear if it was rump.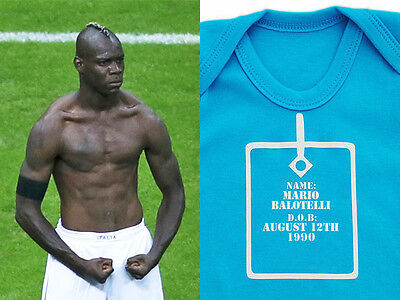 Mario Balotelli's First Baby Grow
Believe it or not, football's favourite pantomime villain Mario 'Why Always Me' Balotelli hasn't always been a grown man. Back in 1990, he was also once a chubby little baby.
Palermo born Super Mario has been known to pull a stunt or two (like driving around Manchester handing out cash) but even his eccentricity was upstaged when a local fisherman auctioned off the star strikers first
baby grow
for over 65,000 Euros.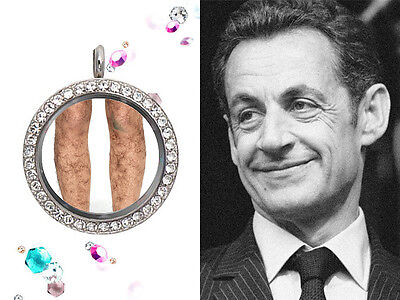 A Lock of Nicolas Sarkozy's Leg Hair
He might have to stand on a box to see over a lecturn but Nikolas Sarkozy can best us all when it comes to the value of the stuff growing out of his upper thighs. A lock of the former French Premiere's, set in a Swarovski studded locket sold for 493 Euros back in 2008.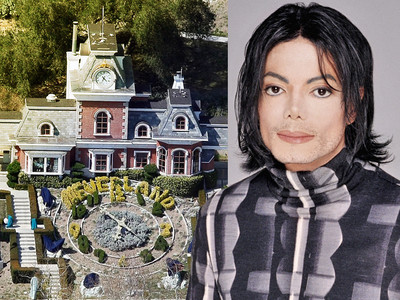 Michael Jackson's Neverland Ranch

Wacko Jacko's personal fairground was often used as a focal point for ridicule aimed at the crotch-grabbing King of Pop but the superstar will be chuckling on the other side of his face (the real one, not the plastic one) in the knowledge that he was the first person to sell a theme park in an online auction. The Neverland ranch was sold off for $5.4 million dollars to the heir of a Texan bra billionaire back in 2002.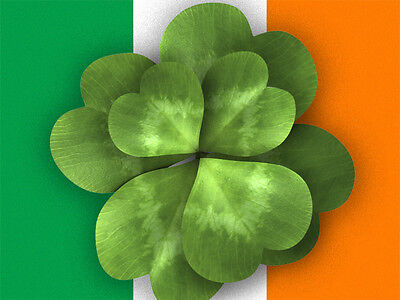 A Seven Leaf Clover

Finding a four leaf clover is supposed to be lucky but not as fluky picking as foraging yourself a seven leafer as one Danish student visiting Ireland found out. Lars Felder found the lucky leaf out walking in Tipperary and bagged himself a whopping 9,014.56 Euros after he put the foliage up for auction in 2014.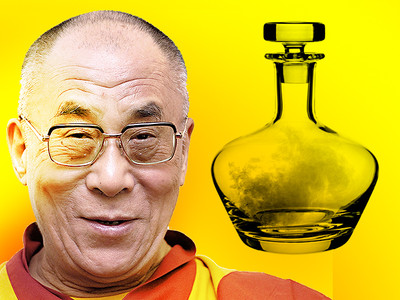 A Bottle of the Dalai Lama's Breath

Many a wisdom has been carried forth on the exhaled air from the Dalai Lama's mouth but we wonder what he'd make of the fact that one single mouthful of the spiritual leader's exhaled carbon dioxide went for over £19,000 on eBay in Singapore.


Ever Auctioned Off a Bizarre Item on eBay?
Share the weirdest things you've ever sold in the comments below.