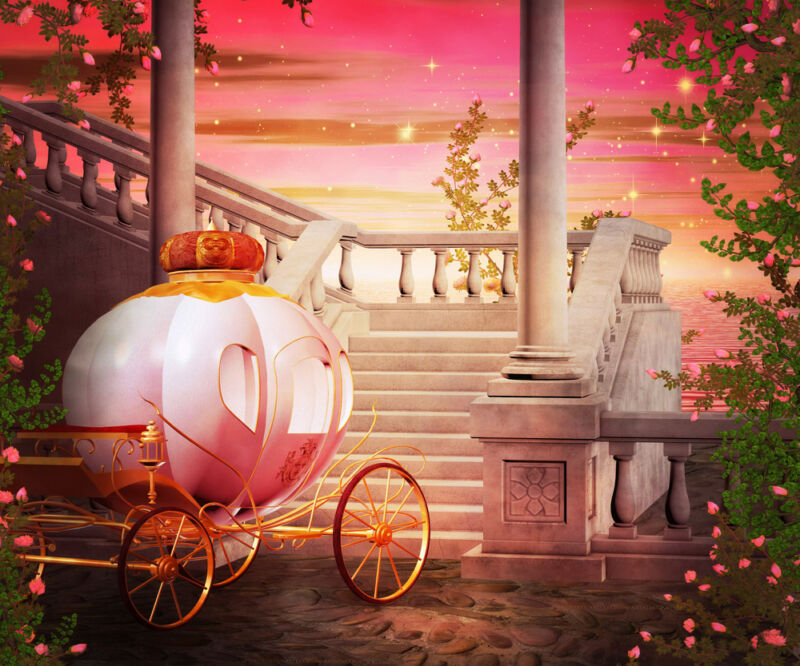 Add a caption
Some of our most beloved princesses have some pretty weird traits
Princesses from Disney movies and childhood stories are usually considered to be sweet, innocent, smiling beauties without any ambition in their lives but to fall in love with a handsome prince and ride off into the sunset – however, thankfully this isn't the case for all future queens. In recent film adaptations - and as we wait for the new Cinderella movie to be released - many of them are far stronger, quirkier and all-round edgier than they're given credit for, so let's take a look at some of the weirdest princesses that have captured our hearts and promoted self confidence and strength to girls around the world.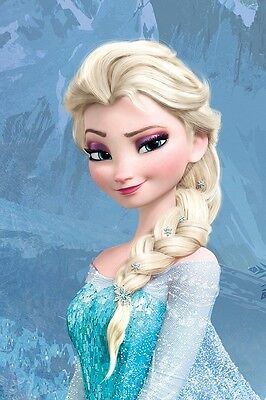 Queen Elsa
Okay, so she wasn't a princess for long but Elsa, the Snow Queen from the smash-hit movie
Frozen
, has got to be one of the most unusual characters we've seen for a while.
When watching the movie for the first time you were kept guessing whether she would turn out to be the villain or not, with her powerful ice powers and introvert sensibilities, but in the end she and her sister Anna show that sisterly love is the strongest love of all. Although while the power of ice is great, we dread to think what the heating bill for the castle amounts to for those having to live with her.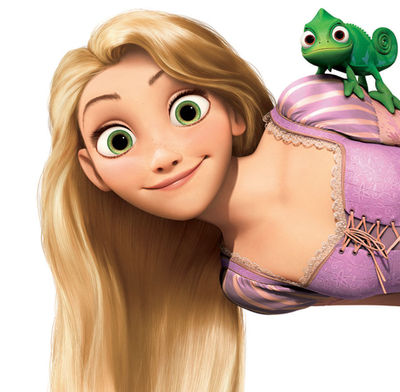 Rapunzel
Like Elsa,
Rapunzel
from the popular film
Tangled
also has special powers which result in her being locked away from the outside world. Her magical hair, besides making her one of the prettiest princesses in history, also heals the sick and injured, prevents aging, resurrects the dead and grants youth, beauty and longevity.
Rapunzel as a character is unlike many other princesses young girls experience today, she's clumsy, quirky and her dream is to see the floating lights - not find a man. However, we don't envy the amount of split ends she must have had with all that hair.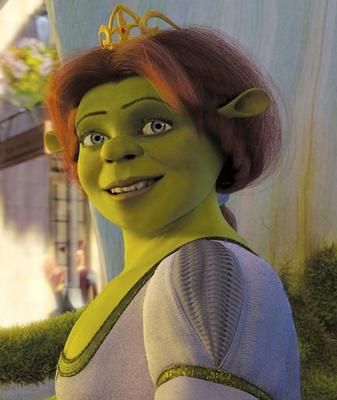 Princess Fiona
If there's one character who doesn't fit the stereotypical criteria of a damsel in distress it's
Princess Fiona
from
Shrek
.
Okay, so she might pass for royalty by day, but come sunset she turns into a chubby green ogress who eats spiders and rats and burps and passes wind like no princess you've ever seen before. Plus she knows some pretty awesome karate moves. However, Princess Fiona proves that if you simply be yourself you will still find a happy ending.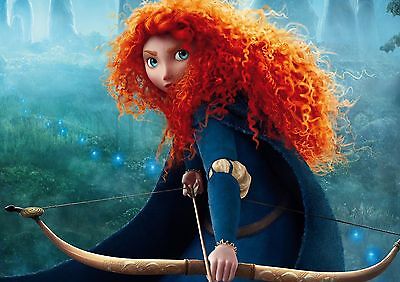 Merida
Merida, from
Brave
, is another princess who doesn't subscribe to gender norms. With wild red locks, a girl power attitude and a bow and arrow to keep her company at all times, she's nothing but unusual within the princess world.
When she's not riding her trusty steed, Angus, or turning her mother into a bear, you'll probably find her tussling with her wee triplet brothers. Sure, she's a little off-the-wall but she shows girls everywhere that they can choose their own fate and become something amazing. We'd hate to try to get a brush through that hair though!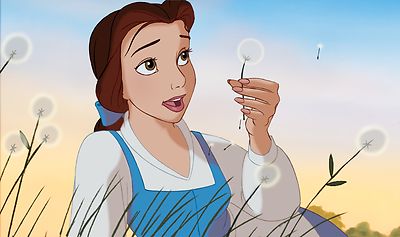 Belle
At a first glance, Belle from Beauty
and
the Beast, might seem completely normal – especially in comparison with her inventor father who is considered by many to be a complete nut.
Of course, her love of literature and adventure makes her stand out from the crowd, but it's the fact that she falls in love with a beast which really gets the weird-o-meter pumping.
Falling in love with a giant hairy monster with the head and horns of a buffalo, the eyebrows of a gorilla, the arms and body of a bear, the jaws, teeth, and mane of a lion, the tusks of a wild boar and the legs and tail of a wolf might seem odd, but Belle proves that you can look past physical features.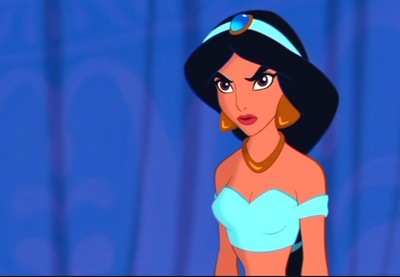 Add a caption
Walt Disney Studios via wherethedogstarrages.wordpress.com
Princess Jasmine
Princess Jasmine
? Weird? But why? Well, for a princess she has a real attitude. Her father worked very hard to find her all those suitors and what does she do? Point blank refuses, like the strong independent woman that she is to marry any of them. She is also not afraid to use her sexuality to her advantage, seducing Jafar so Aladdin has time to make a move and save the day.
Oh and she has a pet tiger, so that alone makes her edgier than your average princess.
At the opposite end of the spectrum you have the princesses who are just downright weird because they don't evoke any sort of girl power throughout their story. This is, of course, a sign of the times they were born into but that's no excuse for their behaviour and they certainly don't convey the most positive of messages to young girls now.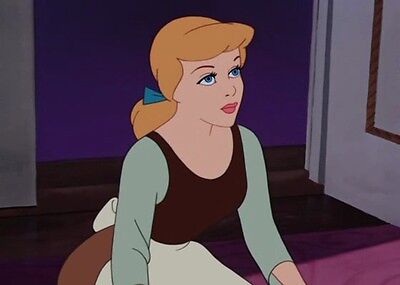 Cinderella
Nicknamed
Cinderella
for spending all her time in the cinders, you might be inclined to feel sorry for the poor girl. But come on, where's her backbone? Surely her father didn't bring her up to be so weak and feeble? Surely he'd turn in his grave if he saw how she let herself be treated? We can't blame her for falling into the arms of a prince, but Cinders is on this list for relying too much on a man… and a fairy godmother. Oh, and she sings to mice, poor love.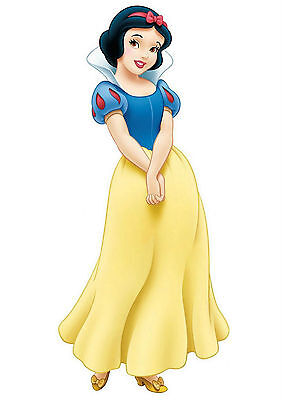 Snow White
Snow White might have got a raw deal living with an evil stepmother, but surely it doesn't give her the right to stroll into a cottage, clean the whole place up, then fall asleep on pre-made beds that clearly belong to people half her size (if not less)?

Plus, did no one tell her not to accept gifts from creepy strangers? And did she even go on a first date with the Prince before they got hitched? However she does live with seven men for a while and to survive that she must be some sort of superhero, not just a princess.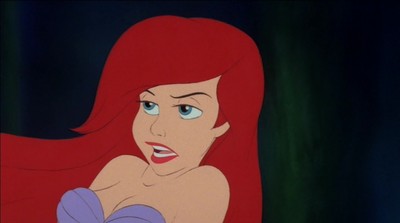 Princess Ariel
First of all, Ariel is a
mermaid
which makes her both instantly weird and immediately cool. She's edgy, quirky and quite frankly doesn't care what anyone (other than Eric, of course) thinks about her, which is really not princess-like at all. However, she does have to change herself in an attempt to bag her man (and we'd class swapping fins for human legs as quite a drastic alteration.)
However, Ariel is pretty edgy because she just won't obey the rules, heading to the surface whenever she feels like it and disobeying her guardian Sebastian. But it's okay to be curious about forks and stuff Ariel, and we can even forgive you for the whozits and whatzits, but collecting statues of men you fancy? That's a bit creepy.
Scratch beneath the surface of their angelic exterior and you'll find that many of the princesses from classic childhood stories and movies you grew up watching are anything but 'normal'. In fact, many of them are downright weird but that's what makes them loveable, right?