Not sure what sets Nintendo 3DS apart from other handheld games systems? Allow eBay to help with our complete guide to micro-gaming.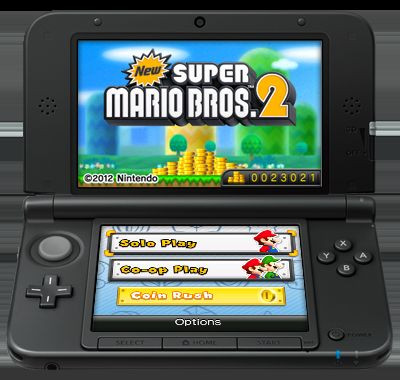 Introducing the 3D handheld
Nintendo 3DS
is the handheld games system that's big on innovation yet small enough to slip into your pocket. Whether you want to play some of the biggest names in videogames, including the likes of Mario, Zelda and Pokémon, or inventive titles that use the handheld's unique features, the 3DS is perfect for gaming wherever you are.
It's the natural next step for those who have enjoyed playing games on the
Nintendo DS
, one of the most popular games systems ever. Many of the DS's clever features, such as the dual screens and notebook-style case, have been carried over to the 3DS and sit alongside brand new additions. Motion sensors, enhanced connectivity and spectacular 3D technology ensure that
Nintendo's
reputation for originality carries on with 3DS, while its games prove it still knows how to do fun, too.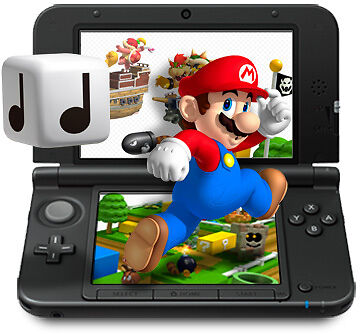 Play and create in 3D
The big feature of 3DS, the thing that no other handheld system has, is the ability to play in 3D. Of the two screens on the device, the lower display is touch-enabled, while the upper one features stereoscopic 3D technology to bring games and images to life in your hands.

Apart from looking spectacular, the 3D screen can actually help you play. Objects within games are easier to make out, and distance is simpler to judge. Worlds have a greater feeling of space and depth, making experiences more intuitive.

The effect can be adjusted using the Depth Slider, a built-in control that lets you reduce or increase the 3D settings. In fact the 3D effect can be switched off completely – some games even incorporate toggling it on and off into their gameplay.

A very small number of players have reported the 3D effect causing a sensation of eye strain, and Nintendo has recommended taking frequent breaks. Its advice is: "When viewing any kind of 3D images, some people might experience minor discomfort. The effects are short term and have no lasting effect, in fact most players can continue after taking a short break."

Snap as well as play in 3D with two onboard cameras. Take shots of your friends and your day to day life, and then use special filters to make them pop out of the screen. You can even use augmented reality (AR) cards to make some of Nintendo's best-loved characters appear in the same shot.

Once you're happy with your images, share them with friends via the Nintendo 3DS Photo Showcase. You can even create 3D video clips and stop-motion animation too.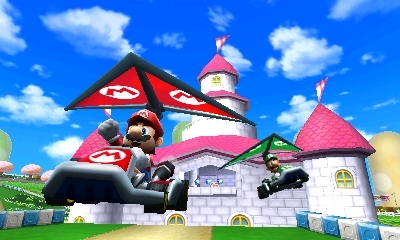 What else can 3DS do?
Sense your movement: Two integrated sensors mean 3DS can detect exactly how you're holding and moving it. Move, shake, twist and tilt it – the motion and gyro sensors mean you can interact with games in brand new ways.
Offer precise control: As well as the touch screen and stylus, which let you draw and guide in-game, the new Circle Pad offers full analogue control. So when your character is inching along a precarious platform, you can help him to safety more confidently.
Play your DS and DSi games too: Is your stack of unfinished DS games holding you back from picking up a 3DS? Don't let that stop you – almost all DS and DSi games are compatible with 3DS, and there's barely any difference in how they look and play.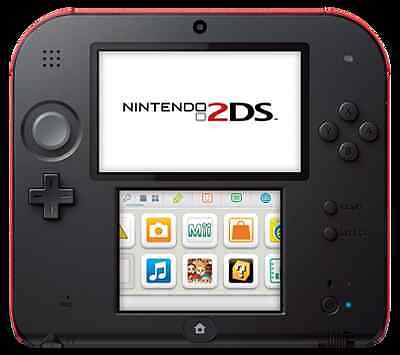 Related systems
Nintendo 3DS XL: All the features of 3DS, wrapped up in a larger system so you can enjoy the latest Nintendo titles on a bigger screen. It's great for watching movies on, too.
Nintendo 2DS: On the face of it, a very different handheld. It's almost a tablet system with no trademark flip case, and traditional 2D gameplay. Yet all 3DS games can be played on it.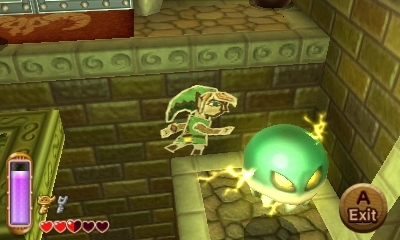 Five of the best exclusive games
One of the key reasons why Nintendo has so many die-hard fans is the sheer number of classic videogame series, and the 3DS has
must-play games
featuring Nintendo's biggest stars. Here are five of the top-rated according to reviews aggregator site, Metacritic.com.
| Game name | Released | Why you'll love it |
| --- | --- | --- |
| Mario Kart 7 | 2011 | Break-neck karting action starring a cast of Mushroom Kingdom favourites and given a 3D twist. |
| The Legend of Zelda: A Link Between Worlds | 2013 | The NES classic The Legend of Zelda: A Link to the Past takes on a fresh lease of life in an all-new adventure set in the magical kingdom of Hyrule. |
| Pokémon X and Y | 2013 | Two Pokémon adventures featuring new creatures and old favourites, as well as spectacular 3D battles. |
| Super Mario 3D Land | 2011 | Run, jump and stomp more fluidly than ever as everything you love about Mario is reinvented in 3D. |
| Fire Emblem Awakening | 2013 | Flex your tactical muscles in this deep, rewarding strategy gem. |
Connect with friends
Wireless play: Take on your friends in online-enabled games. All you need to do is swap friend codes with another player and then connect to the internet wirelessly.

StreetPass: Swap data with other 3DS owners even while you're walking down the street. Set your system to Sleep Mode and when another 3DS comes within range of your own, you'll exchange Mii details, high scores and special items, ready for you to explore the next time you play.

SpotPass: While your 3DS is connected to the internet, it will automatically download special items and content so they're ready to go the next time you power it up.
The Nintendo eShop
Never out of stock
Get the latest games and content as soon as they're released from the
Nintendo eShop
via your 3DS, and catch up on classic titles you may have missed.
Try before you buy
Some games are available to try out from the Nintendo eShop, so you can get a flavour before you purchase anything.
Earn rewards
By linking your Club Nintendo and Nintendo eShop accounts, you'll obtain Nintendo Coins with everything you purchase. You can then redeem these for exclusive items.