6 of the best Android phones from Samsung, HTC, Sony, LG, Google and Motorola
Buying an Android-powered phone is trickier than pretty much any other platform. There is a dizzying array of handsets to choose from, many of which are really good, but some that are outstanding. There's also the matter of the Android version, you want to try and get a phone with KitKat if possible, but Jelly Bean is also very competent and not a dreadful compromise.

You will know the names involved in this game, Samsung, LG, HTC, Sony and Motorola, along with "Google" with its Nexus-branded LG handset. And the good news is, you can pick any of these phones and get the best experience. There are some differences though, and that's what we're here to help with.

In this guide, Ian Morris, Contributing Editor at Expert Reviews, takes a look at the various phone options at the high end of the market. He will also take a look at cheaper options in another guide.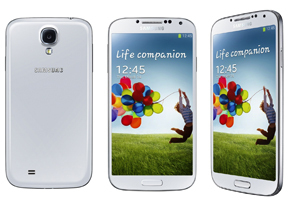 eBay loves:
great design, powerful with loads of features
Watch out for:
battery life is disappointing, it's expensive
RRP:
£630
It makes it to most lists about great Android phones, and that's because it's an amazing handset. The
Samsung Galaxy S4
is a step up in build quality from the Galaxy S3 and with loads of new features and Samsung's highly customised user interface. The style of Samsung's Android phones can divide opinion, but the company has thought carefully about making Android a more user-friendly experience, and for the most part it has succeeded.
For people who really want to make the most of their phone, Samsung always comes up trumps, because it's one of few manufacturers that customarily offers microSD expansion and a user-replaceable battery. This has a lot of advantages, as it means you can carry a spare battery if you need to be away from power for a long time. The microSD card means you can store loads of music or video on your phone, for playback when you're bored on the move.
Downsides really are just the high price, and the fact that the battery doesn't last as long as we would like. You can improve the battery situation by being careful about what features you enable, and there's that option of carrying a spare.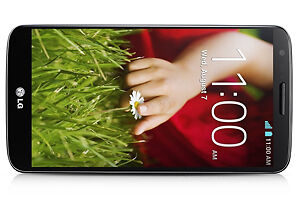 eBay loves:
High-quality music, clever design and superb features
Watch out for:
LG's software isn't the best laid-out
RRP:
£490
Something of a first for LG, a company that has made good Android phones for a while, but has never had a breakout hit, like Samsung has with the Galaxy S. LG's fortunes changed with the G2 though, because this phone is absolutely brilliant. What's more, LG adds unique things that other companies don't, and that's rare in the Android market where there are so many devices built around similar hardware.
One of those stand-out features is the rear-mounted volume controls for your music and for controlling in-call sound levels. When the phone is pressed against your ear, this makes a lot of sense. Some people don't like it, but we found it to be practical in use, which is the most important thing. A feature we didn't know we wanted until we used the G2, was its ability to handle lossless and high bitrate audio. The audio quality is nothing less than superb, and with music starting to appear in "studio master" quality, the LG is ahead of the game here.
The
LG G2
offers a lot of phone for a price comparable to other high-end devices, and new, boxed handsets can be easily bought for around £300.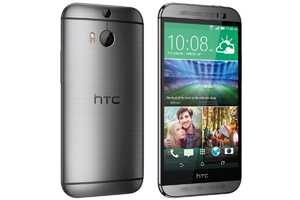 eBay loves:
Innovative camera, stunning design
Watch out for:
HTC can be slow to update its software at times
RRP:
£550
HTC is all about handset design. Both its hardware and software are beautiful and designed to give an experience you won't get on other phones. The
HTC One M8
look and feel is one of the most comprehensive too, extending to its Sense software, which provides a lot of beautiful visuals for apps like on-screen weather and clocks.
HTC also takes a different approach with its cameras, you won't find the firm rushing to meet Sony with its 20-megapixel camera, instead it employs a camera technology called Zoe that uses something called an "ultrapixel" camera. In reality, this is a 4-megapixel camera that uses clever software to produce pretty good images. There is also the option to create highlights from images and video, which you can share with friends.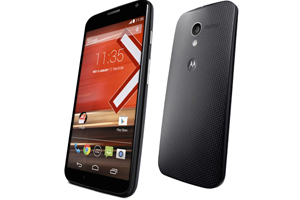 eBay loves:
Battery life, design and really great voice recognition
Watch out for:
The camera isn't brilliant
RRP:
£350
Motorola has a long history of making great hardware, but it was often let down by software. Android, and Google has fixed a lot of that, and the
MotoX
is the proof. A stylish, but sensibly-priced phone that has more features than even Google's flagship Nexus 5.
The MotoX listens for voice commands all the time, even when the screen is off. This means you can just ask it questions by saying "okay Google Now" and what you want, like "what's the weather like". It also understands British accents, which can't be said of all voice recognition systems.
Also worthy of praise is the battery life, which is far better than most handsets.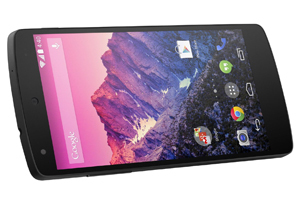 eBay loves:
Pure Android experience, great design
Watch out for:
Lacks the finesse of some Android phones, battery life
RRP:
£300
The
Nexus 5
is aimed at people who want to experience Android as Google intended it. This is a mixed blessing, but the Nexus 5 is very reasonably priced, sports powerful hardware and is always the first device to get updated to the very latest version of Android.
Most people who use this phone fall for it. It's beautifully designed, is a bit smaller than most of the high-end phones on the market but is built as if to survive all manner of roughness. The only issue we really had was that its battery life - it can struggle to last the whole day.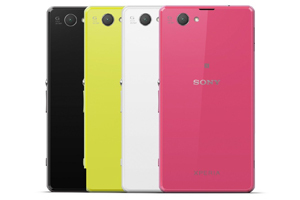 eBay loves:
even though it's smaller than the Z1, it's just as powerful
Watch out for:
Sony's software is a little dated and clunky
RRP:
£370
Sony is a firm that has turned around its mobile business. It has recently started to turn out phone after phone that are all well worth considering. The
Sony Xperia Z1 Compact
is smart, because it takes Sony's amazing Z1 and turns it into a more pocket-friendly device, while retaining the power of the larger handset.
Battery life is good too, thanks to Sony's special Stamina mode. The crowning glory for this phone though, is that it's waterproof. You need to make sure the various ports are covered by their plugs, but the handset can take a good dunking in water - perfect for those who are accident prone.

Screens

When choosing a phone, you probably want to go for one with a good resolution. This is never the be-all and end-all of a phone, but high resolution screens look great. Most high-end handsets will have a 1,080 x 1,920 resolution screen these days, it will either be an OLED or LCD, but the differences between these aren't as significant as they are in, say, TVs.

Battery life

Lots of things affect battery life. Processing power is a big factor, and so is the screen size and screen technology. In theory, a lower resolution OLED screen would give better battery life than a high resolution LCD because the higher resolutions need more processing power to run, and processor use is a major source of battery drain.

As a rule, look for a phone with over 2000mAh capacity, larger phones have more space for batteries, but will often need lots more power to run their screens too. Phones over 5-inches should generally have more than 2300mAh batteries.

To extend your battery life, consider dimming your screen, and perhaps reducing the frequency that the phone checks for new email and social media updates.

Cameras

Ever since cameras went digital, there has been a rush to produce higher and higher numbers of megapixels. It's important to disregard this. We've used 20-megapixel cameras that are not as good as 8-megapixel cameras – there's more to quality than the number of pixels.

The factors that affect a camera also include the lens, and increasingly the processing hardware and software. We will tell you in our reviews if a phone camera is good or not, and that's based on the results more than any numbers.

It's also worth noting, when it comes to Android phones, the iPhone remains the camera to beat, even though it is a modest 8-megapixels.

Performance

Usually, high-end phones will have a lot of the same internals. If you look at our comparison table, you will see a lot of the same hardware mentioned over and over. Currently, Qualcomm's SnapDragon 800 is the gold-standard, but of course there are always new processors on the horizon.

A fast processor means that your phone will respond quickly, flipping between home screens will be silky smooth and you will enjoy games with unbelievable quality, and be able to play back HD video without any problems. Likewise, more memory will often help performance, but there is a limit at which this stops being true. Currently, 2GB of RAM is all you need.

Interestingly, Android handsets generally have a lot of processing power and memory. iOS and Windows Phone handsets often run on more modest hardware



Samsung Galaxy S4

LG G2

HTC One M8

Motorola MotoX

Google Nexus 5

Sony Xperia
Z1 Compact

Screen resolution

1080x1920 (AMOLED)

1080x1920
(IPS LCD)

1080x1920 (SLCD)

720x1280
(AMOLED)

1080x1920
(IPS LCD)

720x1280
(IPS LCD)

Battery capacity

2600mAh

3000mAh

2600mAh

2200mAh

2300mAh

2300mAh

Camera
resolution

13mp

13mp

Dual 4mp

10mp

8mp

20.7mp

Processor

1.6GHz
quad-core

2.26 GHz quad-core

2.3 GHz
quad-core

1.7GHz
dual-core

2.3GHz
quad-core

2.2GHz
quad-core

Memory

2GB RAM

2GB RAM

2GB RAM

2GB RAM

2GB RAM

2GB RAM

Storage

16/32/64

16/32

16/32

16/32

16/32

16