6 of the best SSDs to buy
When imagining what computers might be like in the year 2014, we surely didn't expect it to still take an age to boot into Windows. Yet for many people, that's a daily chore that still hasn't yet been eliminated. More efficient software helps, but there is an easier way to make your computer feel like it's genuinely fast — fit an SSD. David Bayon, Contributing Editor at PC Pro, explains why and how.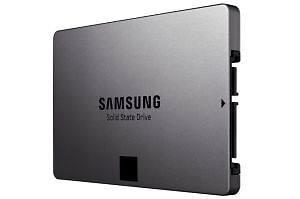 eBay loves:
Reliable, fast and well priced at low capacities.
Watch out for:
Still costs a fortune if you want 1TB.
Price:
from £60
Right now, choosing an SSD is all about value and
Samsung's EVO 840
offers plenty of it. In 120GB (£60) and 250GB (£99) capacities, it's right in the sweet spot of speed and durability for a reasonable amount of money.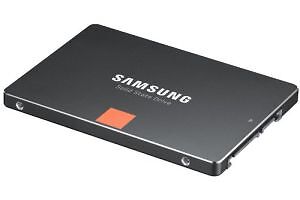 eBay loves:
Reliable enough for professional use.
Watch out for:
Not worth paying the extra for most people.
Price:
from £82
If you use an SSD for vital, high-performance work such as video editing, it might be worth spending more on the
Pro version of the Samsung 840
. This uses slightly faster and significantly more durable memory then the EVO — and it comes with a five-year warranty.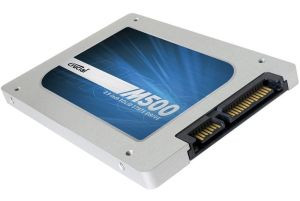 eBay loves:
Great prices for a solid-state drive.
Watch out for:
Not as fast as the best models out there.
Price:
from £53
If you want a large capacity drive and intend to fill it, the
Crucial M500
range excels at maintaining consistently high speeds, even when the drive is close to full. Worth considering if you're looking for a 1TB SSD.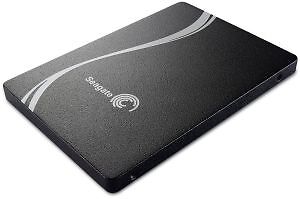 eBay loves:
Good all-round performance.
Watch out for:
Slightly higher power consumption than most SSDs.
Price:
from £75
Though not quite as popular as other SSD brands, Seagate nevertheless has a strong track record in storage. This range of
Seagate 600
SSDs offers solid all-round performance at prices only slightly above the Samsung 840 Evo.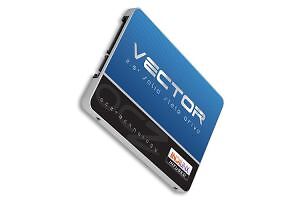 eBay loves:
Superb performance that matches the very best.
Watch out for:
Prices are a bit higher than we'd like.
Price:
from £95
If you want the best speeds, we'd still recommend the Samsung 840 Pro, but this
OCZ drive
offers similar performance and durability. You'll pay a bit more, but with prices falling it's worth checking out both before buying.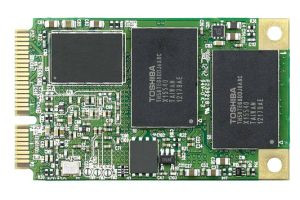 eBay loves:
Caters well to the niche PC crowd.
Watch out for:
Everyone else is better off with a normal-sized drive.
Price:
from £50
Plextor's M5M SSDs
are tiny 'mSATA' drives, intended for use in some small laptops or as low-capacity operating system drives on compatible high-end PC motherboards. Don't buy them for any other use, though, as they don't even come with an outer casing.
Until relatively recently, all PCs used a hard drive to store software and files. Inside a hard drive, metal platters spin at high speeds while a head (think of it like the needle on a record player) skims across their surfaces to read and write data. An SSD — which stands for Solid-State Drive — does away with those platters and instead stores data on flash memory, just like a giant USB flash drive.

So what's the benefit?

As you might be able to guess from that simplified explanation, it takes a lot less time to access data on an SSD than on a hard drive — and this brings great benefits to your computer. Windows will boot more quickly, applications will open in less time, file transfers will be faster and the whole computer will have a snappier, more responsive feel. Anyone who's ever dropped a laptop also knows how fragile a hard drive can be. With no moving parts, an SSD is much more resistant to such knocks.

There's a catch, surely?

Of course there is. As with any new technology, SSDs are still more expensive to produce than hard drives, even after several years of growing sales. To highlight the huge difference, while £80 will buy you a huge 3TB hard drive, it will still only stretch to a 128GB SSD. To be fair, it took a long time for hard drive technology to reach its current multiple-terabyte maximum capacity, whereas SSDs are only now edging into the 1TB range and, as always, new technology is always much more expensive.

Should I replace my hard drive with an SSD?

For laptops, where smaller physical drives usually mean lower capacities, it's reasonable to opt for a decent-sized SSD and use it as your main computer storage. Your laptop will boot into Windows much quicker, and will feel snappier when loading applications and games. You can lug it around in a bag without worrying about jolting delicate hard drive platters, too.
For desktop PCs, if you can afford a high-capacity SSD, you could also use one to replace a similar size hard drive. But a more practical option is to combine the benefits of solid-state and hard drive technologies by using a smaller super-fast SSD for the Windows operating system (giving super-fast boot times) and a cheap, high-capacity hard drive for storing everything else. That way you get both the speed and the capacity — and you don't need to break the bank to achieve it.

What should I look for in an SSD?

If you're spending big money for a serious speed boost, make sure you do get that speed. Look for an SSD with SATA III support (sometimes called SATA 6Gbit/s) to make sure it can communicate with the rest of your PC at the fastest possible speed. As for physical size, most mainstream SSDs use the same 2.5-inch form-factor that will fit any laptop or desktop PC (although a 3.5-inch drive-bay adapter might be needed).

Reliability can also be a bigger issue with SSDs than hard drives and, with the technology advancing so quickly, it can be hard to know which brands to trust. So it's wise to stick with established manufacturers who have been doing this for a while — the likes of OCZ, Crucial, SanDisk and Samsung — and read some reviews before paying hundreds of pounds. Or just buy one of the six drives we recommend, which we know are among the best.