Superminis are all the car many people will ever need. They're cheap to buy and run, easy to drive around town thanks to their small size and usually have a useful amount of boot and interior space. A budget of around £2,000 gives you a choice of popular models, so you'll definitely be able to find something to suit your needs.
Stephen Errity, production editor of Auto Express
picks his top 5 for around £2,000.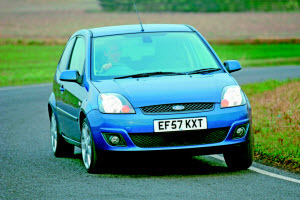 eBay loves: Great to drive and fairly economical
Watch out for: Dashboard and interior are dull

The Ford Fiesta has long been one of the most popular cars in the UK due to its attractive styling, frugal engines and satisfying driving experience. There's plenty of variety to the line-up, with three and five-door models available, along with various diesel and petrol engines. The interior of this model is starting to show its age, however, with dull-looking plastics throughout. The 1.25-litre petrol version is capable of a respectable 47mpg, and we'd recommend this engine over the diesels, as they're a bit noisy and unrefined in such a small car. The Fiesta is very nimble, with surprisingly sharp steering and a comfortable ride. There's plenty of choice on offer at this budget, so make sure to shop around and find the best example.
---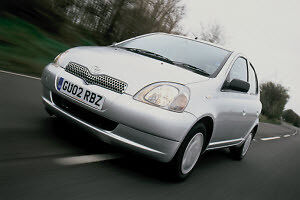 eBay loves: Solidly reliability with clever storage space
Watch out for: Engines aren't great; dashboard feels cheap

Toyota's Yaris has been a staple of the supermini class for many years now. It matches rivals for purchase price, running costs and size, but what really sets this model apart is its very solid build quality and superb reliability. The Yaris is the perfect size for a city runabout, but the five-door version makes it easy to get into the back seats. And while space is a little tight once you're in, there are plenty of practical storage areas dotted around the car. You should easily be able to find the popular 1.0-litre petrol-engined model at this price, and while it can feel a little underpowered, it benefits from being reliable, economical and affordable to insure.
---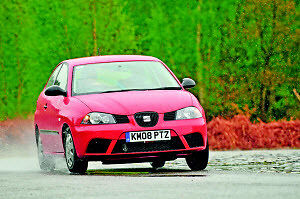 eBay loves: Smart looks and sharp handling
Watch out for: Limited rear space and firm ride

The SEAT Ibiza is largely based on the popular but more expensive Volkswagen Polo, so you're getting a lot of car for your money. It's also a more youthful and stylish car than the VW, which appeals to a lot of buyers. There's a wide range of engines and trim levels on offer, plus the choice of three or five-door body styles. The driver and front passenger enjoy plenty of space, however rear-seat passengers may feel a little cramped, especially in the three-door model. Behind the wheel, the Ibiza is just as much fun to drive as the Fiesta. Handling is sharp, with quick steering and well controlled suspension, although the ride is a bit firm at low speeds. The more refined 1.4-litre petrol engine is our pick of the range, with its enviable fuel economy of 43mpg. High-mileage drivers can choose a 1.9-litre diesel engine, which is even more efficient, and well suited to motorway driving.
---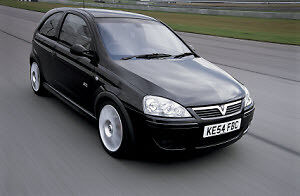 eBay loves: Cheap and cheerful to buy and run
Watch out for: A bit plain, especially inside

Like the bigger Vauxhall Astra, the Corsa supermini is a solid and dependable model that just lacks some of the flair and style of its rivals. It looks neat but unremarkable, while the interior isn't quite up to the standard of other cars in this class. On the plus side, second-hand examples are plentiful and cheap, parts and servicing are also affordable and it's an ideal urban runaround for the money. Most used Corsas at this price are the entry-level 1.0-litre petrol model, which can feel a bit strained on the motorway. Higher-spec SXi or SRi models with the more powerful 1.4-litre engine are a little harder to find, but worth it if you like your luxuries or do a lot of motorway miles.
---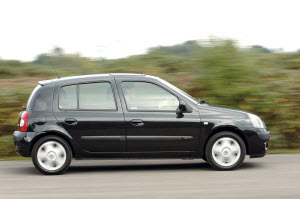 eBay loves: Economical and great value for money
Watch out for: Interior space and quality disappoint
A very popular and familiar car in the UK, this stylish French supermini makes a great budget used buy. It's easy to find well kept, low-mileage examples at this money, and there's a good choice of 1.2 and 1.4-litre petrol engines, as well as the exceptionally economical 1.5-litre diesel version. Depending on your requirements, you might find the Clio to be a little cramped inside, and the build quality isn't the best, either. But it looks good and puts a smile on your face every time you drive it. There are an awful lot of trim levels and special editions, so make sure you're getting the extra equipment you want.