The Ultrabook first came along in 2012, and it's a concept thought up and funded by Intel to mark the coming of a new generation of faster, more efficient processors. Intel signed up lots of manufacturers to produce Ultrabooks, and a new category was born – to quite a bit of confusion from consumers.
That's because Ultrabooks are basically just thin and light laptops. Sure, they have to use certain Intel parts and there are limits on how chunky they can be, but you won't notice much real difference in use until you lift your bag onto a shoulder. Most thin and light laptops today are Ultrabooks, but that label really shouldn't be a huge influence on your buying decision. Just find a lightweight laptop or Ultrabook that you like.
David Bayon, Contributing Editor at PC Pro rounds up the best Ultrabooks to buy here but be sure to c
heck out his other guides on laptops and Chromebooks.
---
Samsung Series 7 Ultra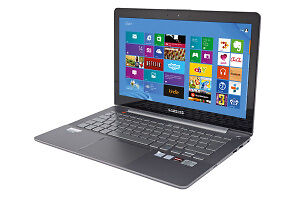 eBay loves: A high-quality touchscreen and powerful graphics.
Watch out for: It's expensive and hardly the lightest Ultrabook around.
RRP: £1,000
This classy Ultrabook offers style, build quality and no small amount of raw power under the hood. The graphics chip makes it a great choice for gamers looking for a (relatively) portable machine.
---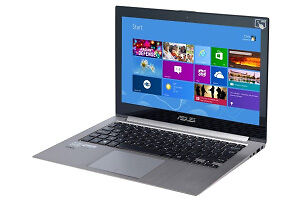 eBay loves: A stylish and powerful touchscreen Ultrabook.
Watch out for: Not the fastest processor around.
RRP: £1,500
A super-thin and very light 13.3-inch Ultrabook with a gorgeous Full HD display that also supports touch.
---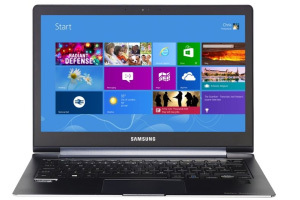 eBay loves: An absolutely stunning high-resolution display.
Watch out for: It's an awful lot to pay.
RRP: £1,300
The MacBook Pro might have its Retina display, but even that can't match the Ativ's incredible 3,200 x 1,800 13.3-inch touchscreen. It's so far ahead of its time, that even Windows can struggle to keep up.
---
| | Samsung Series 7 Ultra | Asus Zenbook Prime Touch UX31A | Samsung Ativ Book 9 Plus |
| --- | --- | --- | --- |
| Screen | 13.3-inch 1,920 x 1,080 | 13.3-inch 1,920 x 1,080 | 13.3-inch 3,200 x 1,800 |
| RAM | 6GB | 4GB | 4GB |
| Hard disk | 128GB SSD | 256GB SSD | 128GB SSD |
| Processor | Intel Core i5 1.8GHz | Intel Core i7 2GHz | Intel Core i5 1.6GHz |
| Graphics | AMD Radeon HD 8570M | Intel HD 4000 | Intel HD 4000 |
| Price | £1,000 | £1,500 | £1,300 |
| Summary | A multi-talented Ultrabook | Remains one of the best Ultrabooks | A magnificent screen |