There's something primal about cooking outside over flames that gets men in particular excited about lighting up the barbeque. And so, with the possibility (I'd love to say 'promise') of good weather ahead, I've picked out a few of the best that will get your man running for the apron and tongs. Lisa Patton, Homes and Gardens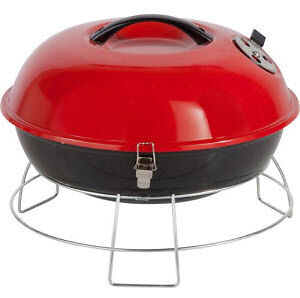 Price £19.99

Whether you're camping, at a picnic or enjoying a festival, this round portable BBQ is a great way to get cooking when you're travelling, perfect for making fantastic food in any setting.
.
---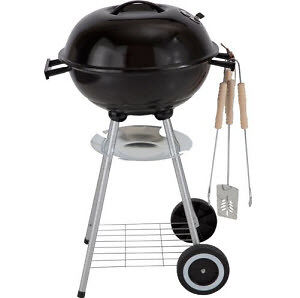 Price £19.99

This brilliant kettle barbeque is perfect for getting started with al fresco cooking. Stock up the burgers and bangers and light it up. Nothing compares to cooking over coals.

---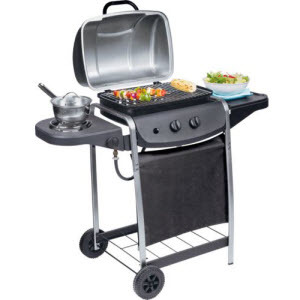 Price save £30 - £59.99

No time for the coals to heat up? This is a great little wagon-style gas burner at a great price. It's so easy to use, you'll be cooking with it at breakfast, lunch and dinner. There's even a side burner for sauces or those barbeque beans.

---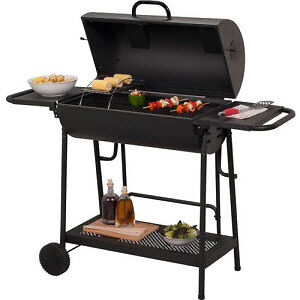 Price £79.99

Another great value barbeque – currently with £40 off, this drum barbeque from Lovo is made for partying. Invite the neighbours over, put the drinks on ice and celebrate summer.

---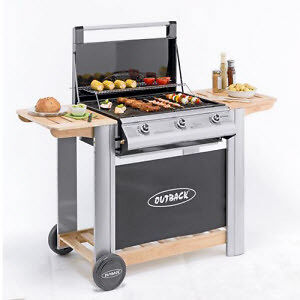 Price £199

Now we're really turning up the heat. This model was awarded the Best Buy gas barbeque by Which? magazine in 2011 and 2013 and it's available with £100 off from Argos on eBay right now in time for Easter.

---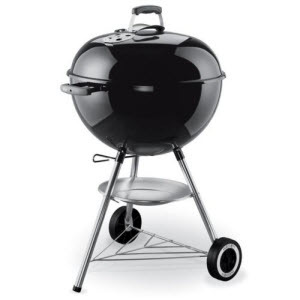 Price £155.50

This iconic Weber One Touch Original Charcoal Kettle BBQ is a real classic, providing you with plenty of space to cook for your family and friends.
Cleaning is quick and easy thanks to the One Touch cleaning system with its release lever which sweeps the ashes through the drainage holes into the removable ash catcher plate.