6 of the best budget laptops to buy
Good laptops are cheap. It hasn't always been that way, but it's now easy to buy a perfectly good laptop, with a high-quality screen, plus enough performance for all your daily needs, for less than £300. Of course higher prices mean more desirable designs, super-fast SSDs and high-resolution displays, but if all you need is a laptop that does the job for editing documents, managing email and web browsing, you really don't need to break the bank — as David Bayon, Contributing Editor at PC Pro, explains.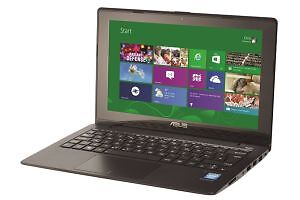 eBay loves:
The lightly textured design doesn't feel cheap.
Watch out for:
Battery life is a bit weak.
RRP:
£280
Looking for an affordable touchscreen convertible? Look no further — this
ASUS laptop
is just 21mm thick with a good 11.6-inch touchscreen, plenty of ports and a durable feel. Battery life could be better, but the VivoBook is a rare piece of style at a budget price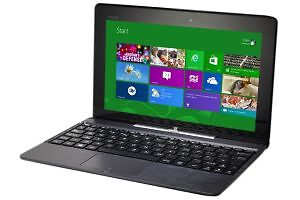 ASUS Transformer Book T100
eBay loves:
A convertible laptop/tablet device for £300.
Watch out for:
The only real downside is the small screen.
RRP:
£300
If you can stretch to the top of the budget, this
ASUS Transformer
convertible laptop is a marvellous choice. On one hand it's a touchscreen laptop, but detach the 10.1-inch screen and it's a full Windows 8 tablet. Its small size won't be to all tastes — it's basically a netbook — but this kind of versatility can be useful.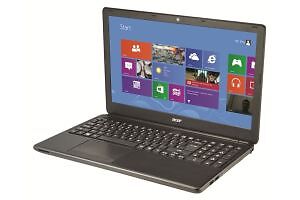 eBay loves:
A big screen and a comfortable keyboard.
Watch out for:
Don't try to run anything too demanding.
RRP:
£260
Although most
Aspire E1
specifications cost £300 or more, the lowest comes just under and offers a massive 15.6-inch screen, a 500GB hard disk and a capable Intel Celeron processor. It's not exactly stylish, but if you want the screen size and keyboard comfort for serious work, it's a bargain.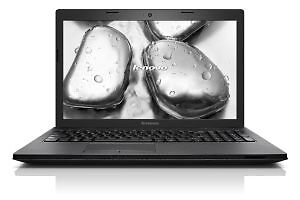 eBay loves:
A great keyboard for long bouts of typing.
Watch out for:
The screen is functional, but not exactly vibrant.
RRP:
£280
Lenovo
is a trusted name in the business laptop world and even at this low price, you still get the usual strong build quality. It's a 15.6-inch laptop with a good keyboard and a 1TB hard drive. A solid business all-rounder at a good price.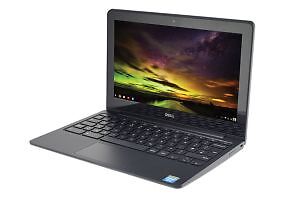 eBay loves:
Chromebook prices are incredible.
Watch out for:
Heavily reliant on an internet connection.
RRP:
£215
Chromebooks are unusual in that they're not Windows laptops. Instead they run apps within Google's Chrome web browser and store everything in the cloud. That does mean you need an internet connection to do most things, but apps can still be used offline. This
Dell Chromebook 11
is incredibly cheap and offers great quality.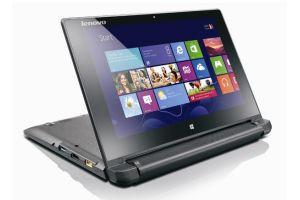 eBay loves:
Swing the lid back and you've got a stand-up touch panel.
Watch out for:
Nothing else really stands out.
RRP:
£290
If you're willing to trade a bit of power and storage for flexibility, this
10-inch Lenovo laptop
has a lid that folds back to become a stand-up touchscreen display. It's a bit chunky and not very stylish, but that hinge makes it worth considering.
The simple fact is that technology gets cheaper. That's nothing new, but in every industry there's a point where what's available becomes good enough to do the vast majority of things people want. Smartphones and tablets are just about reaching that point, but laptops have been there for a few years. That means the technology has been gradually getting cheaper in the meantime, while manufacturers figure out new cosmetic advancements to offer at higher prices.

What's in a budget laptop?
Of course there are trade-offs if you buy a laptop at a rock-bottom price, but they're not as big as you might expect. Instead of the latest Intel Core i3 processors, you might get an Intel Celeron or an AMD chip. The latter are less powerful, but as long as you don't expect to edit video quickly or run the latest games, they're perfectly capable options. You won't find SSD storage, but if you shop around, there are plenty of 500GB, 750GB and even 1TB hard drives available in sub-£300 laptops, and 4GB memory is usually standard.

With Microsoft ploughing so much money into promoting Windows 8, you'll also find a few touchscreens at these low prices and even one or two hybrid laptops. We're not in Ultrabook territory, though, so don't expect anything ultra-thin and feather-light — but that's not to say budget laptops are all bulky plastic. Plus, without power-hungry components and high-resolution screens, battery life tends to be a strong point.

Focus the budget
There are many different sizes and shapes of laptop at the top end, and it's the same at the budget end — the difference is that manufacturers have to prioritise features. So if you want a light and attractive laptop for under £300, you may find that you'll have to sacrifice storage or performance. Or if you want a huge hard disk, it might come at the expense of memory or screen quality. There's always a trade-off of some sort at these prices, so explore the whole specification before you buy.

What about quality?
Unfortunately, when you're buying a laptop on a low budget, you do run the chance of picking up something that feels like a toy. There's no brushed aluminium down here, just plastic — and it can be strong and tasteful, or flimsy and hideous. You can sometimes spot this from product photos, but it's always worth checking a review or two to see if build quality is mentioned. Plastic is seldom a problem, but even at these low prices, you don't want a laptop that starts to fall apart within a year.