6 of the best ultrabooks to buy
When Intel first came up with the slightly odd Ultrabook name — which it bestows on laptops that meet its standards of thinness, lightness and performance — it came with visions of high-end glamour. The first models certainly didn't disappoint, but that was two years ago and technology moves rapidly. Today's Ultrabooks can still be expensive beauties, but they can also offer a sleek and capable experience on a more affordable budget. David Bayon, Contributing Editor at PC Pro, explains what to look for.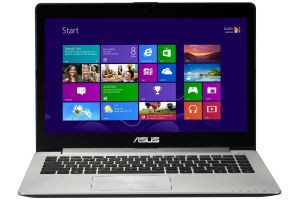 eBay loves:
A very capable specification for not much cash.
Watch out for:
The screen isn't the best.
Price:
£440
That rock-bottom price gets you an Intel Core i3 processor, 500GB of storage and a 14-inch touchscreen — but you can upgrade to a Core i7 for only £580. We'd prefer a higher screen resolution, but this kind of money, you can't complain about the
ASUS VivoBook S400
.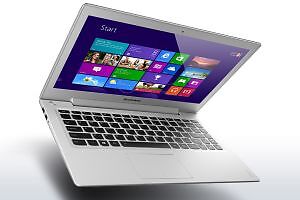 eBay loves:
Solid build and a decent specification.
Watch out for:
The screen is a bit disappointing in use.
Price:
£585
It may resemble an Apple MacBook, but
Lenovo's 13.3-inch Ultrabook
isn't quite at that level. With an Intel Core i3 processor and 4GB memory it's capable enough, and the touchscreen helps with Windows 8 — even if we'd prefer something higher than its 1,366 x 768 resolution.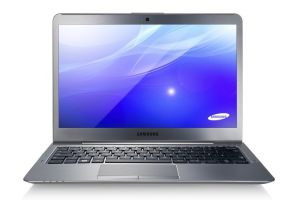 eBay loves:
Great performance on a budget.
Watch out for:
We'd prefer a Full HD screen.
Price:
£600
A 13.3-inch touchscreen and a combination of hard drive and SSD (albeit a tiny one) are the standout features of
Samsung's high-quality budget Ultrabook
. A great keyboard and a smart design help make this a solid all-rounder.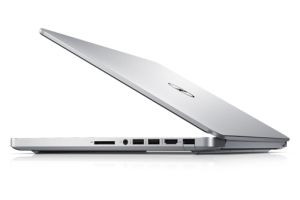 eBay loves:
A colourful and vibrant display.
Watch out for:
The keyboard feels squishy.
Price:
£635
To demonstrate that Ultrabooks aren't just tiny things, Dell manages to build a powerful
15.6-inch laptop with 6GB memory
, a 750GB hard drive and good Nvidia graphics — all for a very affordable price. It's a bit like a budget MacBook Pro, but with a Full HD screen and a bit less glamour.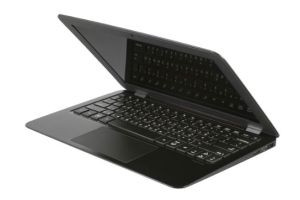 eBay loves:
Beautiful, slim and sturdy.
Watch out for:
Not exactly cutting-edge components.
Price:
£750
If you don't mind buying something a little older, you can get a real bargain. The
Gigabyte X11
is made from carbon fibre, features a 128GB SSD, an Intel Core i7 processor and an excellent 11.6-inch screen. Availability depends on stock levels, but it's well worth a look.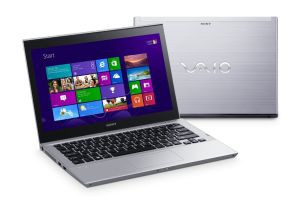 eBay loves:
Sony's usual style and build quality.
Watch out for:
No more capable than cheaper laptops.
Price:
£800
Getting to the high end of what you could feasibly call 'budget', the
VAIO T Series
doesn't pack in anything you won't find lower down the scale, but it does feel like a premium Sony product — and that's worth paying for.
Yes, it's a brand name, but "Ultrabook" has still caught on with retailers and consumers. Intel came up with the term in 2012 and created a set of evolving criteria for laptops to meet if they're to qualify for Ultrabook branding.

A new Ultrabook must have a Core i3, i5 or i7 processor from Intel's most recent 'Haswell' family and must also include Intel's Wireless Display (Wi-Di) technology. As of late last year, Ultrabooks it must have a touchscreen, too, to make the most of Windows 8. Ultrabooks with a 13.3-inch screen or below must be no thicker than 20mm, else 23mm for larger models. Some requirements for performance mean many Ultrabook makers also opt for ultrafast SSD storage over hard drives.

What do you lose on a budget?

While it's true that the most beautiful Ultrabooks tend to have the biggest price tags — they're trying to compete with Apple's MacBook Air, after all — that doesn't mean things get chunky and dull at the lower end. You're just as likely to find the same sleek designs, just with slower processors and less storage capacity.

Intel's Haswell — and whatever processors succeed it later this year — gives a wide range of eligible processors to choose from, and even a low-power Core i3 will run the majority of everyday applications. The standard memory allocation for laptops is now a healthy 4GB and then there's the variation in available screen sizes and resolutions, all of which gives manufacturers plenty of leeway to make an appealing budget Ultrabook. Such models may not be as powerful as ones that cost over a grand, but for many people, it's portability that matters most.

It pays to focus attention on the screen and build quality. Unless you're looking at smaller 11-inch Ultrabooks, go for a display resolution higher than 1,366 x 768 (Full HD is best) and be wary of cheap plastic replacing the more durable construction of dearer models. It's as much about feel as it is about specifications, so play with one in a local shop if possible and always look online for positive reviews before buying.

Why do I have to get a touchscreen?

Because Microsoft has spent an awful lot of money developing the touch-friendly Windows 8 and needs it to succeed. This divisive software is designed to be used across laptops and tablets, so it's all about large visual tiles and finger gestures. You can still switch to the traditional Windows and take control using your keyboard and touchpad, though, so you're not forced to use the touchscreen.