Buying a games console and a few games to play is only the beginning of the journey. To get the most out of your chosen gaming platform you'll need a few key accessories to enhance and expand your gaming experience. Our list of the best gaming accessories has something for everyone, no matter what brand, platform or device you favour.

---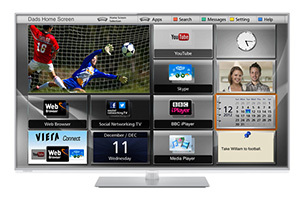 eBay recommends: Panasonic TX-L50E6B 50-inch
RRP: £700
With the exception of the Nintendo Wii, every home games console on the market can output high definition video. So, if you're serious about your gaming it might be worth investing in a new TV that makes the most of the HD graphics from your console of choice. There are plenty of TVs out there to choose from in a variety of sizes, but for gaming it's worth looking for something with good black levels and vivid colours. If you have multiple games consoles, you'll also want as many HDMI ports as possible. Check out our guides to the best TVs for under 500, under £1000 and under £1500 to give you some inspiration.

---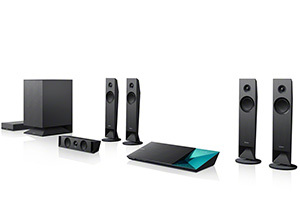 eBay recommends: Sony BDV-N7100W surround sound
RRP: £499
Almost as important as a great screen is a high quality sound system. With the majority of games featuring surround sound and musical scores that rival blockbuster movies, you really don't want to pump your audio through the tiny speakers inside your TV. Soundbars can provide significantly improved audio without breaking the bank or requiring speaker cable routed around your living room, but they don't offer true surround sound. A good compromise is choosing a surround sound system with wireless rear speakers; this will make installation easier, but still provide masses of aural pleasure.
---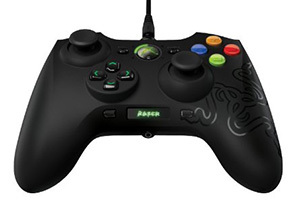 eBay recommends: Razor Sabertooth Xbox 360 controller
RRP: £79.99
Every games console ships with a single controller in the box, which is fine if you're planning to play by yourself all the time. However, if you're in the habit of having a few friends over for a spot of footie, or a few laps around the Nurburgring, you're going to need a few extra controllers. While the official controllers for your console will give you a consistent feel and assured quality, there are many third party manufacturers who supply controllers at a fraction of the price. Not all third party controllers are cheaper though, and occasionally you'll find superior hardware from a third party brand. Just remember if you play against friends and keep the best controller for yourself, you're giving your guests a ready-made excuse for losing.
---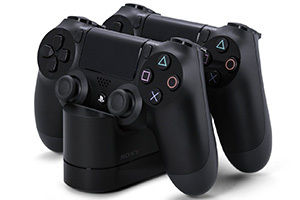 eBay recommends: Sony PS4 DualShock 4 Charging Station
RRP: £25
Wireless controllers are great; not only do they offer ultimate flexibility of play, but they also avoid those all too common incidents of someone catching their foot on controller wires as they walked past the TV. The downside to wireless controllers is that they need batteries, and those batteries have a habit of running flat at the worst possible moment. You can, however, ensure that your controllers are always charged and ready for action by investing in a charge station. There's no shortage of charge stations available for every game console on the market, and once you have one, you'll never suffer the frustration of flat controller batteries again.
---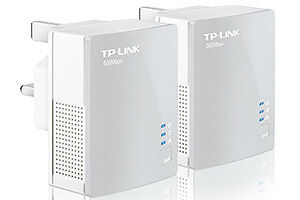 eBay recommends: TP-Link PA411KIT AV500 twin pack
RRP: £25
You'll need to get your games console hooked up to the Internet if you want to play online, download new apps and keep its firmware up to date. Most consoles have Wi-Fi built in, but depending on where your router is and how thick your walls are, this might not be adequate for online multiplayer gaming. A solution to poor Wi-Fi coverage in your house is Ethernet-over power adapters. These devices essentially turn your home's power lines into a network – simply connect one adapter to your router and the other to your games console. There are plenty of options and recent price drops have made them more affordable than ever.
---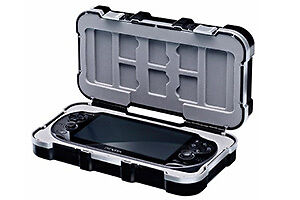 eBay recommends: Thrustmaster SPF Case
RRP: £15
If you're a handheld gamer and like to have your console with you at all times, you need to make sure it's well protected. While the Nintendo 3DS does a good job of protecting its screens thanks to its clamshell design, that beautiful 5-inch OLED display on the PlayStation Vita definitely needs some looking after if you're carrying it around in your rucksack. There's a simply dizzying choice of carry cases available for every handheld gaming device, so think carefully about your personal needs. Do you need to keep overall size to a minimum? Do you want to carry other accessories and games in the case too? Are you likely to drop the case with your console in it? There's a lot to consider, but given the number of cases out there, you should be able to find something that's perfect for you.
---
If you liked this, check out our other related guides:
Handheld video gaming
|
Gaming accessories
|
Video gaming consoles
---