There are many reasons to choose a good pair of headphones for your gaming sessions. Perhaps you like the volume turned up nice and loud to hear everything around you, but your neighbours aren't so keen. Maybe you don't have the budget for surround sound speakers, but want that feeling of being immersed in the action. But the biggest reason is that a headset lets you get the most out of multi-player gaming by communicating in real time with your team mates. David Bayon, Contributing Editor at PC Pro rounds up the best gaming headsets on the market.
---
Microsoft Xbox One Stereo Headset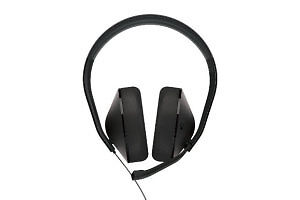 eBay loves: Simple to set-up and far superior to the bundled headset.
Watch out for: Far better options are only a bit more expensive.
RRP: £55
Nothing like as fancy as the wireless Sony option below, this official Xbox One headset nevertheless does the job at a very low price. Don't expect surround sound, but the stereo audio is solid enough, and the set-up is effortless – including on PC.
---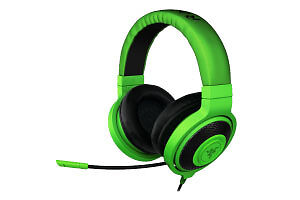 eBay loves: Works with smartphones and tablets too.
Watch out for: It won't work with consoles, old or new.
RRP: £65
Razer is a PC gaming specialist, so this wired set won't work on consoles, but for PC owners the quality is amazing for the price. There's no fancy surround sound, but it has a retractable mic and pumps out a surprising amount of bass. It's a great entry-level headset, and don't worry: bright green is optional.
---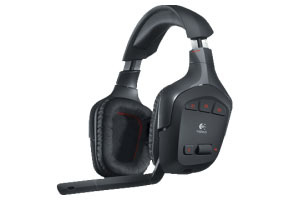 eBay loves: Incredible quality and features for the price
Watch out for: Up your budget if you want booming bass and surround sound.
RRP: £90
As a solid all-rounder at a reasonable price, the G930 seems to be near the top of any round-up of headsets you'll see. The USB transmitter will work with any PC or console, it offers great range, and the stereo audio is surprisingly impressive.
---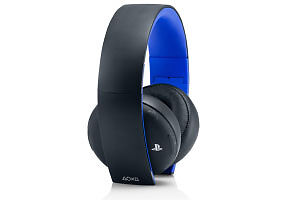 eBay loves: The companion app make it simple to adjust settings.
Watch out for: The surround sound is PlayStation only – sorry PC owners.
RRP: £110
For PlayStation owners, the temptation will be to just go for Sony's own new offering – and that's not a bad idea. It offers excellent virtual surround sound in a comfortable, sleek and stylish package with eight-hour battery life.
---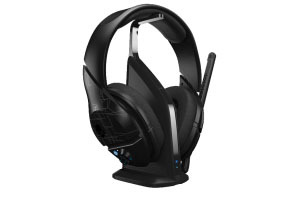 eBay loves: The most stylish headset you'll find.
Watch out for: The surround sound can't match the Astro A50.
RRP: £150
The achingly cool Skullcandy brand extends to gaming headsets, and these stylish cans pump out excellent audio with simulated surround sound. The wireless base is also a handy charging dock, and the microphone tucks away when you don't need it.
---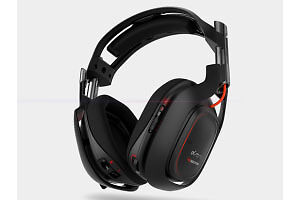 eBay loves: The virtualised surround sound is remarkably good.
Watch out for: Costs almost as much as a new console.
RRP: £250
Astro is known in the gaming industry as one of the kings of audio, and this deluxe headset shows why. Wireless design, simulated Dolby Digital 7.1 surround sound, multiple EQ modes for voice chat, full compatibility with consoles – it does it all, for a price.
---
Wired or wireless?
There are different types of gaming headset to choose from, and which is most suitable will depend on your setup and your home. First up, do you need a wireless set, or are you okay with a wire trailing from your ear to the console or PC? The PC is a bit more forgiving of wired headsets, as you generally sit right in front of the screen, whereas console gaming tends to be more of a sofa pursuit. If you don't fit that common pattern, consider how far you generally sit from your system – most cables will max out at two or three metres – and what obstacles (or pets, or children) might be in between.
Quality microphone
What kind of games are you hoping to play using your headset? If it's just single-player titles, and you want to immerse yourself in the full glory of the audio, a simple headset will do, but if you play multiplayer games, or if you might use something like Skype, you'll want to go for the full headset-microphone packages. They range from super-cheap headsets, where the microphone is just a piece of protruding plastic, to deluxe models with fully adjustable, muffled microphones for maximum voice quality and convenience. You can tell what kind of headset other players are using just by listening for the crackle of a distorted voice – for everyone's sake, don't be one of those players.
Surround sound
It might sound odd to be thinking about surround sound in headphones – you only have two ears after all – but the quality of virtual surround sound solutions keeps getting better and better. They work either through hardware – by embedding multiple tiny speakers and even a subwoofer into each ear – or through software – by taking a full surround signal from the console and mixing it down to stereo before it reaches the headphones. You might think the former approach will always be better, but remarkably that's not always the case.
The right connection
If you game on a PC, any headset on this page will be fine, as you'll have a choice of inputs to use when connecting it up. If you're on a console you need to be a bit more careful, as you tend to be limited to USB headsets on the new generation of consoles – Bluetooth is a no go for some reason. Check the support with the manufacturer if you're not sure. You can buy adapters that convert a 3.5mm connector to USB for consoles, but to avoid the hassle it's better just to buy a USB headset.
Price
Finally, how much you spend will generally determine the quality of the experience. Although you can pick up a headset with a microphone for a few quid, the simple fact is that you need to spend a bit more to get good sound quality – we'd recommend at least £50, which is the cost of one game for a peripheral that will hopefully outlast all of them.
---