5 of the best headphone amplifiers
Forget built-in speakers, desktop 2.1 sets and even basic headphones. If you're serious about digital audio quality (and don't want to annoy your neighbours), you'll want a headphone amplifier. Yes, they're niche products, but tell that to anyone who uses one and they'll say they couldn't care less. David Bayon, Contributing Editor at PC Pro, explains the basics and rounds up 5 of the best.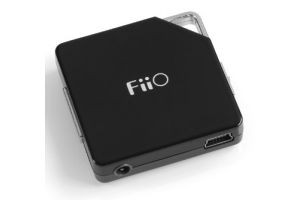 eBay loves:
Tiny, feather-light design with a 10-hour battery life.
Watch out for:
Not the most powerful, so avoid expensive headphones.
Price:
£21
If you just want a simple amplifier for your smartphone, you can't go wrong with
FiiO's best-selling E06
, which offers three EQ profiles, a decent volume boost, a belt clip with lanyard loop and a battery life of 10 hours. Not bad for a device that weighs just 16g.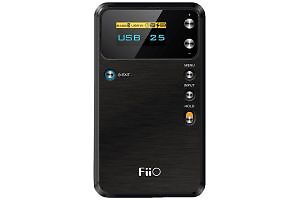 eBay loves:
A wide range of inputs, including S/PDIF and TOSLINK.
Watch out for:
Not great with multi-channel Dolby signals.
Price:
£99
If you want to add a DAC to the mix,
FiiO's E17
is one of the most cost-effective and flexible ways to do it. On one hand, it's a high-quality USB amp and DAC combo for a laptop, but unplug the USB connection and it's also an excellent headphone amplifier for a smartphone.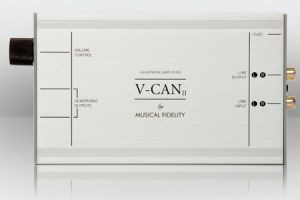 eBay loves:
Works with both kinds of headphone connector.
Watch out for:
No use for portable devices.
Price:
£120
Designed specifically to improve the headphone output from your Hi-Fi, this
Music Fidelity V-CAN II
desktop amplifier features 3.5mm and 0.25-inch headphone sockets on the front panel. It delivers well-rounded and expressive sound, although we think it's a bit on the ugly side.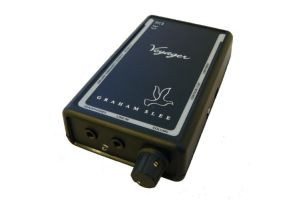 eBay loves:
Adds beautiful tone to your smartphone's audio.
Watch out for:
No DAC, so not suited to laptops or PCs.
Price:
£190
For a real step up in quality, the
Graham Slee Voyager
gives an average 10dB boost over most smartphones. It can run on a rechargeable battery, via USB or from the mains, and the tone contour switch lets you tweak the EQ. A superb portable partner for high-end headphones.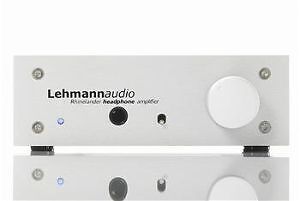 eBay loves:
Features it's tough to find at this price.
Watch out for:
You'll need very good headphones to take advantage.
Price:
£350
You'll need an expensive set of headphones to get the best out of this
Lehmann Rhinelander
amplifier, but this imposing piece of kit offers simply superb audio. It's stylish with a very neutral sound, has two inputs and can also be configured as a pre-amp. Expensive, but worth it.
Every smartphone has an integrated amplifier that allows it to power a set of earphones, but with the need to keep costs low and power consumption down, that can only stretch so far. So if you've ever been frustrated by the limited volume of your smartphone, or been left disappointed when expensive headphones don't seem to offer much of an improvement, consider an external headphone amplifier.

Headphone amps come in various shapes and sizes. There are desktop amps; large mains-powered devices with multiple inputs and outputs for listeners who like to soak up a new album in an armchair on a Sunday afternoon; and battery-powered portable amps designed to be carried around with a smartphone. Amps can be found with 0.25-inch phono outputs or more common 3.5mm jacks (and sometimes both), so you'll be able to find something to suit your headphones.

Do I need a DAC?

Smartphones and MP3 players already have a built-in DAC (short for Digital to Analogue Converter) to turn digital audio files into the analogue sound you hear, but their quality tends to be pretty low. There's not a lot you can do about that with a device that has just an analogue output, but you can bypass this on a PC by using a direct USB or S/PDIF connection to an amplifier with its own superior DAC.

Many amplifier-DAC combo devices have both digital and analogue inputs, so they can function as a normal amplifier when the DAC can't be used. There are also times when a DAC isn't necessary. If you're playing music from a high-end PC with its own dedicated sound card, for example, you'll probably find that its DAC is already perfectly good.

Will an amplifier make my earphones sound better?

A headphone amplifier can improve volume and dynamic range, the separation of channels and the transparency of sound. Unfortunately, you're not going to notice much of that using the earphones bundled free with a smartphone.
If you have a limited budget, spending money on good headphones should always be the first step. Even without a separate amplifier, you'll still hear an improvement with a smartphone. Only then should you consider adding an external amplifier as a next step, as your superior headphones will be able to make the most of the extra power.

Will an amplifier solve my audio problems?

A headphone amplifier is just another part of the chain between your audio device and your ears. The most common weak link in that chain may be free earphones, but don't underestimate the damage low-quality audio files can do. MP3 files compressed at low bitrates (around 128Kbit/s) lose some audio detail, which means there's isn't much left for high-quality headphones to reveal — and they might even highlight audio-quality shortcomings that free earphones mask. So before you spend money on headphones and amplifiers, make sure you're listening to high-quality MP3s or even lossless audio files.