You've never had it so good when it comes to playing video games at home. With the latest, next generation hardware fresh off the production line, you can enjoy cutting edge gaming in your living room with jaw-dropping graphics and sound. But the introduction of new hardware means that the previous generation consoles are something of a bargain, while also sporting a huge catalogue of games. Here's a round-up of all your home gaming options.

---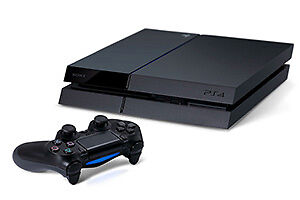 eBay likes: Powerful hardware, great controller, cheaper than the Xbox One.
Watch out for: Lack of big, exclusive games.
RRP: £349.99
The Sony PlayStation 4 is the most powerful games console you can buy and it's also very reasonably priced. If living room aesthetics matter to you, you'll be happy to know that the PS4 looks great too, whether laid flat or positioned in a vertical stand. It's not just the box that Sony has redesigned either, the new wireless DualShock 4 controller that comes with the system is an absolute joy to use. As with any new console, there's a lack of games available, but titles such as Killzone Shadow Fall hint at the PS4's visual mastery. Unlike the PlayStation 3, the new PS4 requires an annual PlayStation Plus subscription if you want to enjoy multiplayer games online, but you'll also get free games on your PS4, PS3 and PlayStation Vita as part of that package.
---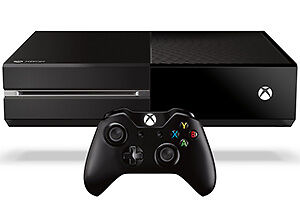 eBay likes: Good catalogue of exclusive games, Kinect controller comes bundled.
Watch out for: It's the most expensive option, not as powerful as the PS4, you need an Xbox Live Gold subscription.
RRP: £429.99
The Xbox One is the most expensive games console available, but there is a reason for that. Microsoft felt that its Kinect gesture and voice control system was an integral part of the Xbox One, so it comes bundled with the system. The new Kinect system is very good too, providing incredibly accurate motion control, and the ability to bark commands at your Xbox rather than press buttons. The Xbox One uses almost identical base hardware to the PS4, but it's not quite as powerful, thanks in the most part to different memory architecture. But although the Xbox One may lose out to its main rival in terms of raw power, it steams ahead when it comes to exclusive games. With titles like Forza Motorsport 5, Dead Rising 3 and Titanfall, the Xbox One has a compelling line-up of games.
---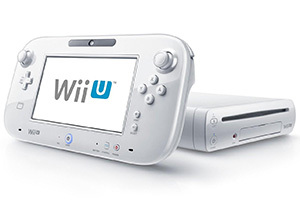 eBay likes: Very affordable, GamePad controller adds a new dimension, great exclusive games.
Watch out for: Not as powerful as the PS4 or Xbox One, limited third party game support.
RRP: £249.99
The follow-up to the hugely successful Wii console, Nintendo's Wii U builds on the foundations of its predecessor but brings new innovations to the table. Setting the Wii U apart from the competition is its GamePad controller. The GamePad brings a new dimension to games thanks to its integrated 6.2in colour touchscreen. The Wii U also brings high definition gaming to Nintendo fans along with a more powerful hardware platform. The Wii U uses the same motion control system that made the original Wii such a success, and its array of exclusive, Nintendo branded franchises like Mario and Zelda make it even more attractive. The Wii U may be the least powerful of the next generation consoles, but it's also a lot more affordable than the competition.
---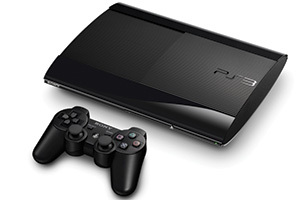 eBay likes: Huge catalogue of great games, excellent media features, very affordable.
Watch out for: The entry-level machine has very limited storage, ageing controller.
RRP: £149.99
The PS4 may be with us now, but the PlayStation 3 is still well worth considering. With a bargain price tag and a huge catalogue of games to choose from, the PS3 makes a very strong case for itself. And don't think that all the good stuff will be heading to the newer PlayStation 4 now either, with top class games like Gran Turismo 6, The Last of Us and Beyond Two Souls exclusive to the PlayStation 3. The PS3 also makes a great media player with downloadable apps for services like Netflix, LoveFilm, YouTube and BBC iPlayer. Oh, and it's a very capable Blu-ray player too.
---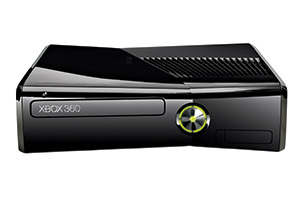 eBay likes: Loads of top quality games, great price, excellent controller.
Watch out for: It's worth spending a bit more on a version with more storage.
RRP: £149.99
The Xbox 360 has been around longer than any other games console but it wears its years well. The Xbox 360 was the first console to sport high definition graphics, and its games still look pretty good today. The Xbox 360 has an absolutely huge catalogue of games with some great exclusive franchises like Halo, Gears of War and Forza Motorsport. The bundled controller is superb, no matter what type of game you play. As with the PS3, the entry level Xbox 360 has very little storage, so you may want to spend a bit more and get a version with a hard disk built-in. You'll need an Xbox Live Gold subscription to play online, but Microsoft's online service is rock solid and well worth the investment.
---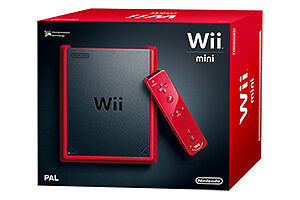 eBay likes: Fantastic price, great games, family friendly.
Watch out for: No HD graphics, games starting to show their age.
RRP: £89.99
The Nintendo Wii changed the face of gaming thanks to its motion control and family appeal. The Wii shied away from power and high definition graphics and focused on user experience and fun. If you've never played a game by waving the controller around, you don't know what you're missing. The Wii wasn't a graphical powerhouse when it launched, and it's games are definitely starting to show their age today, but they're as much fun to play as they always were. There's no shortage of great games to choose from, many of which are cheap to buy. And talking of cheap, the Wii Mini is the only console available for less than £100.

---
If you liked this, check out our other related guides:
Handheld video gaming
|
Gaming accessories
|
Video gaming consoles