So, you've bought one of the most exciting phones on the market! You're off to a great start, but there's a whole world of potential still waiting to be unleashed from your iPhone. What's more, you're going to want to protect your expensive device with a case and perhaps find a way to keep it powered while away an extended day out.
Contributing editor for Expert Reviews, Ian Morris selects some of the best accessories to complement your new purchase.
---
OtterBox Defender Case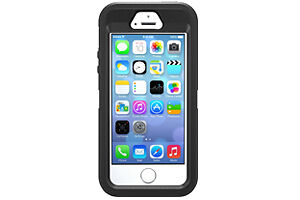 eBay loves: Will keep your phone safe with style.
Watch out for: Doesn't waterproof your phone.
RRP: £30
If you've just spent hundreds on a phone, then it stands to reason you'd want to protect it. How much you protect it will depend on how clumsy you are and how good your insurance policy is. The OtterBox Defender should see you through pretty much any accident. And while it adds some bulk, other cases in the range are more lightweight and compact. The defender offers 3 layers of protection: it stops your screen getting scratched, it keeps dust and sand out - ideal for beach holidays - and it will help your phone survive a drop onto pretty much any surface.
---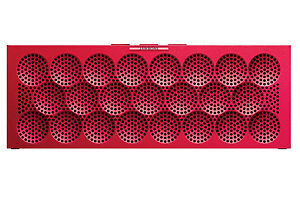 eBay loves: Sounds amazing, tiny, beautifully built.
Watch out for: Expensive.
RRP: £150
When it comes to listening to music with friends, the speakers on the iPhone are something of a disappointment. Therefore, you need some sort of Bluetooth speaker. We've picked the Jawbone Mini Jambox, as its design ethic matches the iPhone well. It's made from a single piece of aluminium and is available in funky colours. Sound quality is very good for such a small device. You can take it to parties and it will produce an amazing amount of volume in a small to medium-sized room. It also doubles as a speakerphone, so you can make calls with it should you need to. It's tiny and there's about 10 hours of playback to be had from its built-in battery. As a party trick, pop it face up on a wooden table or cabinet and listen to it belt out the bass.
---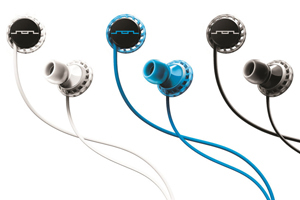 eBay loves: Sound quality, comfort, full iPhone remote.
Watch out for: Clip for clothes is a bit rubbish.
RRP: £70
The iPhone earphones are great these days; they fit well and sound good too. There will always be better and for a reasonably modest outlay you can buy some of the best-sounding earphones on the market.
The Sol Republic Relays really are amazing. We've used earphones that cost more than twice as much that don't sound this good. The skill of the Relays is not that they give the cleanest sound but that they colour it just enough to make it very appealing. Furthermore, these earphones are sweat-proof and have a clever mechanism to keep them in your ear - perfect for running with. We really can't speak highly enough of them. The price is reasonable too. Sol Republic offers a selection of colours including white to match the original iPhone earphones. We love them in yellow and the red ones look good too. There's also a 3-button remote, with microphone, for hands-free calls.
---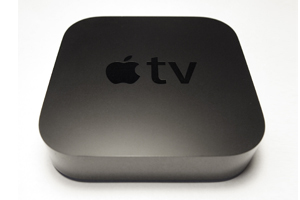 eBay loves: Plays all your iTunes video, music and more.
Watch out for: As a general media streamer, it lacks a lot of format support.
RRP: £99
Don't fight it. Now that you have an iPhone, the temptation will be to buy movies, music and TV shows to watch and listen to on the move.
What Apple TV does, however, is enable you to catch up with things on your TV too. It's an ideal part of the Apple ecosystem for people who are very in to owning or renting media. With the Apple TV, it means you can fall asleep watching something on your sofa then catch the end on your morning commute to work.
At £99, it's a decent chunk of extra money, but connect it to your home AV system and you'll be able to stream all your music for parties and even display content from your phone on your TV with AirPlay.
---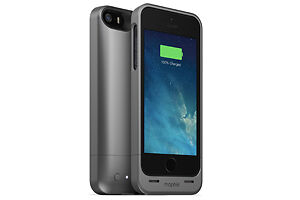 eBay loves: Recharging on the go, slim, adds protection.
Watch out for: Other models offer a higher recharge capacity.
RRP: £70
The iPhone's battery is very good, but nothing can really stop your phone running down when you use it constantly. So, if you're addicted to texting or can't stop playing games, you might want to have a backup battery ready. We've chosen the Mophie Juice Pack Helium because it can recharge your phone to 80 per cent and has a slim profile. The last thing you really want with a nice phone is to make it look ugly with a bulky case. The Mophie is one of the better-looking battery cases and fits snugly around the phone, ready to boost the battery when needed. Mophie also sells two similar cases that can charge the iPhone to 100 per cent or 125 per cent respectively. They cost a little more, but if you need the extra battery life and don't mind adding bulk to the phone, they're a good option. In addition, they all add some amount of protection in case you drop your handset.
---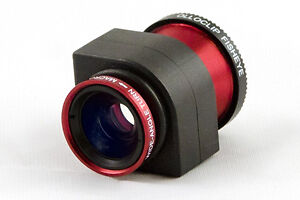 eBay loves: Can help your iPhone shoot striking photos.
Watch out for: You need to carry it around with you.
RRP: £70
The camera on recent iPhones like the 5 and 5S has been nothing short of spectacular. Even though the spec never sounds as impressive as some of the Android options, the results are generally the best about, discounting special handsets like the Nokia Lumia 1020, which have crazy 41-megapixel sensors.
However, the iPhone's lens has a fixed focal length, which can limit the scope of your photographic creativity and this is something that Olloclip wants to address. The 3-in-one clips directly onto the corner of your iPhone where the lens is - don't worry, it's designed to avoid scratching it as you fit it.
Once on, you can select from 3 actual lenses: fisheye, wide-angle and macro. No software is needed as a purely optical adjustment is taking place. Results are good, too, so if you're into photography or videomaking this is a good solution to enhance your art, especially when you don't want to carry a camera with you.
---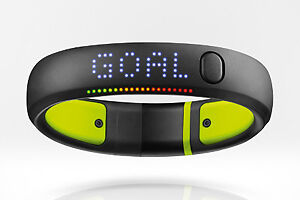 eBay loves: Design, great for motivation.
Watch out for: Not designed to give you calorie burn information.
RRP: £125
If Apple is king of keeping phones simple, then Nike has managed to follow that beautifully with the FuelBand. Unlike most systems it doesn't fuss about what you do as activity; what it wants is for you to move plenty during your day. To this end, it monitors what you do and reports the information back to you in a beautiful and simple way.
It's a step away from tracking individual steps, what you eat or the calories burned. It's really about competing with yourself and using the device as a motivational tool to keep you active, and make you more active over time.