Whether you're looking for a versatile classic, a bejewelled party clutch or a cool cross-body, shop our pick of the key bags for 2014. Laura Weston, writer at Red magazine online, the Sun online and most recently as chief web editor for the X Factor provides an indispensable guide.


---

Classic black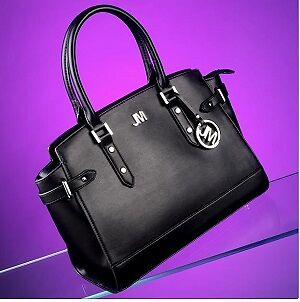 eBay loves:
Great for everyday use, the classic black bag is your go-to bag for work.
Look out for:
Quality leather, buckles, briefcase styles, structured shapes.
The classic black clutch bag is timeless, versatile and perfect for the office. This bag will bring boardroom chic to the most basic office look and see you through every season. Keep it clean and structured, for ultimate wearability.
---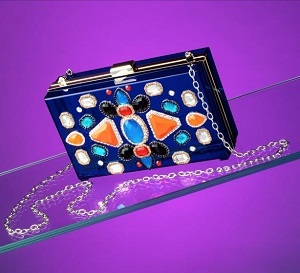 eBay loves:
Embrace the opulence of a clutch bag and make a statement with bold colours, unusual shapes or dazzling jewels.
Look out for: Sequins, metallic leather, Perspex, studs.
Forget practicality, the clutch bag is all about giving your party look an extra dose of glamour. Be flamboyant and pick an embellished design or a boxy clutch or go minimal with subtle metallic leather.
Shop for party clutch bags
e.g. Embellished clutch bag
---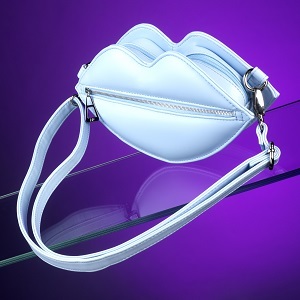 eBay loves:
wearing the cross body frees up your hands, making it a perfect weekend bag. Mini satchels are perfect for festivals while boxy shapes look great for evenings.
Look out for: super bright satchels, envelope bags, embossed leather.
The practical cross body bag has become a major trend in the past few years. Choose from bright satchels to practical messenger bags to delicate vintage-style bags with a chain strap.
Shop for cross body bags
e.g. Henry Holland lips
---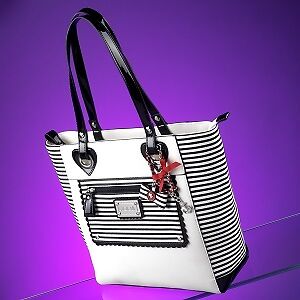 eBay loves:
handy for work, great for an overnight stay and spot-on paired with a tailored coat or dress.
Look out for: leopard print, snakeskin, gorgeous coloured leather.
A super-sized tote bag will fast become your favourite bag, trust us. Not only can you cram in all your handbag essentials (and non-essentials), but this number will give an instant on-trend vibe to any classic look.
Shop for oversized tote bags
e.g. Floozie tote
---
On trend backpack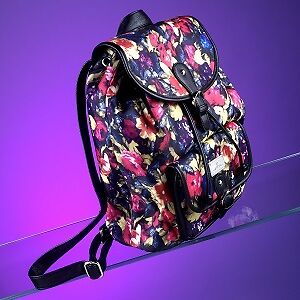 eBay loves:
The backpack is a super practical and effortlessly cool way to update your look.
Look out for: leather, bright colour pops, utilitarian canvas, Chanel-style graffiti.
The fashion backpack is the perfect bag for tapping into Spring/Summer 2014's sport luxe trend. Choose luxury leather for the office or laid-back canvas to copy Chanel's graffiti backpack.
Shop for on trend backpacks
e.g. Red herring backpack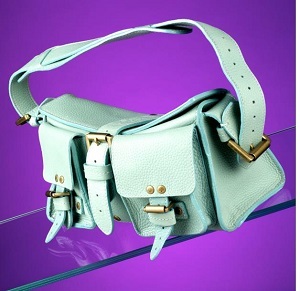 eBay loves:
look out for styles inspired by the Hermes, Mulberry and Chanel classics. Choose structured leather in muted tones.
Look out for: classy details, quality materials, impeccable stitching.
No wardrobe is complete without at least one pricey investment bag. This bag will last much longer than one season, it's a bag with timeless appeal.
Shop for investment bags
e.g. Mulberry investment bag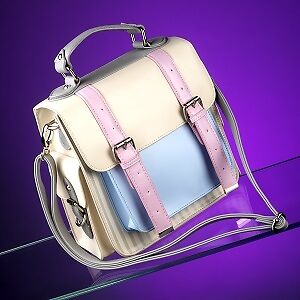 eBay loves:
battered tan leather for undergraduate chic or ultra-bright colours for a fresh twist on the classic.
Watch out for: chunky buckles, boxy shapes, bright colours and patterns, mini satchels.
Buying a satchel is no longer just for the playground, they have grown up. The retro shape is perfect for ipads and paperwork and it makes a cool but practical addition to your day-to-day outfit.
Shop for satchels
e.g. Henry Holland satchel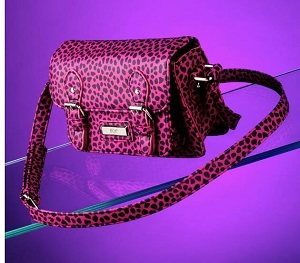 eBay loves:
bright patterns, Grungy canvas or embrace your inner hippy with boho embellishments.
Watch out for: fringing, sequins, leopard print, woven fabrics and Aztec prints.
Your festival pack needs to be hands-free, a little bit boho and just big enough to carry your essentials. The latest mini duffle bags hit the spot, as do bumbags and mini satchels.
Shop for festival bags
e.g. Pink mini leopard satchel




---
To check out these types of handbag and others have a look at French Connection.