Guide to buying a top-of-the-range Ultrabook
We've already explored the world of
budget Ultrabooks
, but there's no denying the selection is a lot more exciting if you have more money to spend. Ultrabooks are all about pushing the boundaries to squeeze ever more power into a sleeker body — and all that engineering comes at a price. Thankfully, if you can stretch to a bigger budget, you can take full advantage of some excellent computer hardware.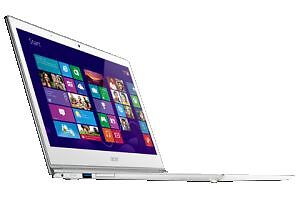 eBay loves:
An incredible screen for such a small device.
Watch out for:
The tiny battery could last longer.
RRP:
from £1,000
A stunningly thin laptop that somehow still crams in a 13.3-inch screen with an amazing 2,560 x 1,440 resolution. It's made from strong aluminium and its clever hinge lets you fold the screen flat on a desk, while inside is the fastest Intel Core i7 mobile processor. The
Acer Aspire S7
is a remarkable Ultrabook.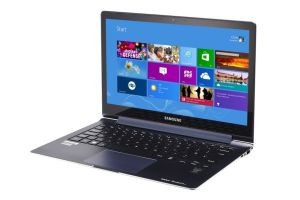 eBay loves:
The screen is sensational.
Watch out for:
Windows isn't always optimised for such a high resolution.
RRP:
from £1,400
A superb 3,200 x 1,800 touchscreen is the highlight of this beautifully designed Ultrabook, with a light aluminium body and excellent battery life. The charcoal finish is very stylish and the whole thing feels as durable as you'd expect for the money. The
Samsung Ativ Book 9 Plus
is incredibly fast, too.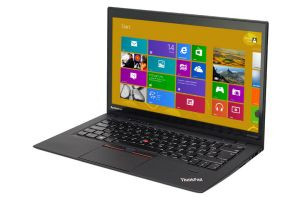 Add a caption
Lenovo ThinkPad X1 Carbon Touch
Click to Edit caption
Lenovo ThinkPad X1 Carbon Touch
eBay loves:
The usual ThinkPad quality, but slimmer.
Watch out for:
You can get similar performance for much less.
RRP:
from £1,500
Ultrabooks are for business, too, as this superb
Lenovo ThinkPad
model demonstrates. Updated with Windows 8 and the latest Intel Haswell processors, its 1.5kg weight belies an incredibly tough exterior and the 14-inch touchscreen is very good. It's expensive, but worth it.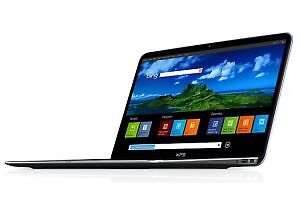 eBay loves:
A very good Full HD screen.
Watch out for:
Gets a bit hot when working hard.
RRP:
from £999
With strong performance and impressive battery life, this 13-inch Dell laptop is a capable all-rounder. A vibrant Full HD touchscreen makes the most of Windows 8, plus it packs in 8GB memory and a 128GB SSD. The design of the
Dell XPS 13 Ultrabook
is understated, but very well put together.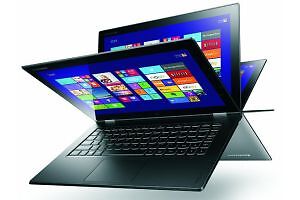 Lenovo ThinkPad Yoga 2 Pro
eBay loves:
The design makes it extremely versatile.
Watch out for:
Battery life isn't that great.
RRP:
From £1,000
Meet the only Ultrabook with a screen that tilts back into laptop mode, then further back to lie flat, then even further back to fold up into a tablet.
Lenovo's ThinkPad Yoga
is a neat device that is powerful and well put together, even if it is a bit unwieldy as a giant 13.3-inch tablet.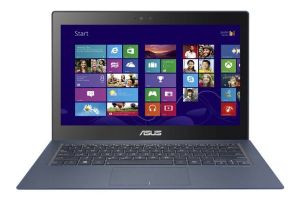 eBay loves:
A wonderful high-resolution display.
Watch out for:
The speakers are a bit disappointing.
RRP:
From £980
Another Ultrabook that crams in a ridiculous pixel count — this time a 13.3-inch screen with a 2,560 x 1,440 resolution. That screen is glorious, though, and there's an Intel Core i5 processor and a big 750GB hard drive as standard. It gets even better if you can afford to upgrade the specification of the
ASUS ZenBook
, too.
What's in a premium Ultrabook?
There's no real difference between Ultrabook requirements at the top and bottom ends of the price scale — all must use one of the latest Intel 'Haswell' processors (at least until its successor is launched), include a touchscreen and be less than 20mm thick for small screens (or 23mm for larger devices). The key difference is that meeting these specifications is far easier with a bigger budget, so manufacturers can really go to town on the designs.

Apple wowed everyone for years with its slender MacBook Air laptops, so it's no surprise that many manufacturers have seemingly used them as a model for their own designs. So you'll see stylish 'Scrabble-tile' keyboards, a lot of brushed metal, roomy touchpads and screens that push resolutions to Full HD and beyond. In fact it's possible to buy an Ultrabook that crams in more pixels than many 27-inch desktop monitors, which is remarkable progress in a relatively short time. Ultrabooks with powerful discrete graphics chips to match are also available, rather than with Intel's own low-power integrated options.

You'll also find more experimentation with design at this price range, and some Ultrabooks veer into hybrid territory with removable keyboards and clever screen hinges. SSD storage also becomes more practical with a bigger budget, but with storage capacities still lagging behind (significantly cheaper) hard drives, many premium Ultrabooks actually have less storage than their budget siblings. Still, the increased performance tends to make it a worthwhile trade-off. To top off the deal, some manufacturers opt for fingerprint readers for added security, and a mix of video outputs to connect to the latest external displays.

At the top of the price scale, an Ultrabook really is just a full-power laptop with a much sleeker and lighter design — it's technology at its finest. Below you'll find a selection of the best premium Ultrabooks on the market today.