The guide to smart watches
Be honest, you've wanted a smart watch ever since David Hasselhoff had one in Knight Rider. The idea has always been there in popular culture: a full computer barely larger than a coin, strapped to your wrist and ready to obey your command. The smart watches we've seen finally arriving over the past year aren't quite ready for Inspector Gadget-style video calls, but they are an exciting glimpse into the future of mobile technology, as David Bayon, Contributing Editor at PC Pro, finds out.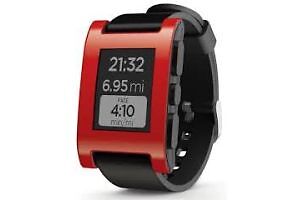 eBay loves:
Simple to use, and has a huge app selection for customisation.
Watch out for:
The new Steel model boosts the quality, but costs a lot more.
RRP:
from £130
The crowd-funded watch that started the current craze,
Pebble
uses a monochrome e-paper display that keeps the cost down and the battery life long. Download multiple watch faces, control your music, get messages and other notifications, and interface with thousands of apps for all kinds of activities. With iOS and Android companion apps, it's a very well supported smart watch, and understandably popular.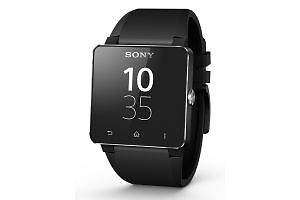 eBay loves:
Stylish, water-resistant and built to a high standard.
Watch out for:
Unless your phone has NFC, setup is a fiddly process.
RRP:
£100
You know smart watches are a big deal when
Sony
gets involved, and this watch has more style than most. It has a 1.6-inch colour display that can switch to a non-backlit clock mode to conserve the battery, which can last for several days. But it doesn't do much beyond basic Android notifications, and tapping that screen is an awkward experience.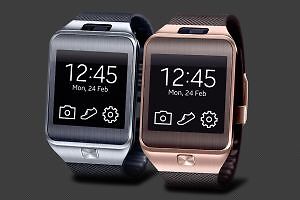 eBay loves:
Great build quality and packed with features.
Watch out for:
It only works with recent Samsung phones.
RRP:
£250
The original Gear was panned, but its successor, the
Samsung Gear 2
, is an improvement. Finished in brushed metal and with a colour screen, a built-in heart-rate monitor and a self-contained media player, it's a desirable piece of hardware – but the software still falls short. The native apps are decent, but as it runs Tizen rather than Android the third-party selection is very limited right now. Plus, that price is too high.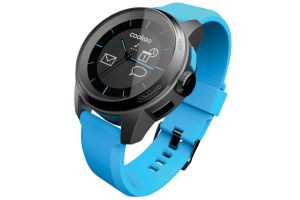 eBay loves:
Stylish design and an affordable price tag.
Watch out for:
It doesn't actually do a lot that's truly smart.
RRP:
£85
Designed specifically to look like a high-tech normal watch, the
Cookoo
combines a physical clock face with the same smartphone hook-up as the rest here – but with a much more limited scope. It can beep and vibrate various call and message notifications, and it can act as a remote button for your phone's camera, but without a screen it's nowhere near as smart as the others here.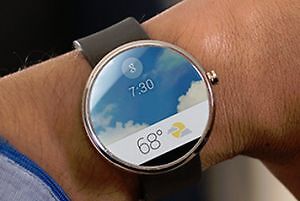 eBay loves:
Voice control and full Google Now integration.
Watch out for:
Looks likely to be a premium device with a premium price.
RRP:
coming in 2014
The most exciting of the upcoming smart watches, the
Moto 360
has a round face like a classic watch, yet can spring into life with a full colour screen as required. It will pick up voice commands to reduce fiddly tapping, and it will have Google Now integration so it can respond intelligently to your location. It probably won't be cheap, but it looks like it could take smart watches up a notch.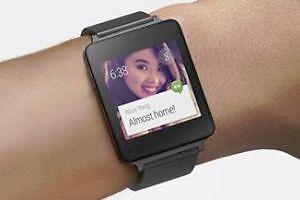 eBay loves:
Square and serious looking, it's a stylish choice.
Watch out for:
We don't know much about its hardware yet.
RRP:
coming in 2014
LG is calling its big 2014 release your personal assistant, and this
LG G Android watch
will answer your spoken queries and offer all sorts of useful connections with the latest Android smartphones. It'll be interesting to see if these watches are a bit like a more discreet Google Glass, and LG's will be at the forefront.
Today's smart watches aren't quite full computers yet – instead they tend to link up to the much more powerful smartphone in your pocket. So while on the one hand (or wrist) they perform the functions of a normal watch – time and date, alarms, stopwatches and the rest – they can also pull in live information from the kind of smartphone applications we're all used to tapping away on throughout the day.

That means a smart watch can also deliver your emails and text messages, remind you of appointments in your calendar, bring you the latest weather forecast, or even track your exercise like the many GPS devices that are so popular today. Talking into your wrist is less practical than it may have seemed back in the 1980s – we have these fancy things called Bluetooth headsets now – but you can still use the watch interface to easily make and receive phone calls without taking your phone out of your pocket. It's still the future, it's just coming one step at a time.

What should I look for?

They all share the same basic format – a small screen on your wrist that connects via Bluetooth to a bigger screen elsewhere – but there are quite big differences between the first smart watches, as with any fledgling technology. Some stick with a simple monochrome screen, focusing on text and numbers to keep things feeling like a high-tech traditional watch. Others pack full colour screens, able to display photos, show Facebook updates as they should be seen, and even in some cases to display photos taken by the watch itself, as awkward as that sounds.

Software compatibility is a big factor to consider, as these watches will evolve as more and more functions are added – often not by the manufacturers but by enterprising app developers. You can use your smartphone to add and remove functions from the watch; some, like the hugely popular Pebble, are available for iOS and Android, while others, like Sony's SmartWatch 2, are Android only. It's vital that you consider more than just your watch preference, as these devices are next to useless if they're not compatible with your smartphone.

Finally, smart watches are a work in progress. There simply isn't a long list of excellent choices out there, rather a number of good but very different options that are changing all the time as manufacturers figure out better ways of displaying data. It's a fluid market and you'll probably be upgrading sooner than you'd hope with such expensive technology. There are more big manufacturers diving in later this year, and they're bringing the full Android platform to watches for the first time, so we've included a few here that aren't available yet.