So you've read our
buyer's guide to TVs
and you're ready to make your purchase. David Bayon, Contributing Editor at PC Pro, rounds up the best TVs available today for under £1000 and provides a handy
comparison table
.
---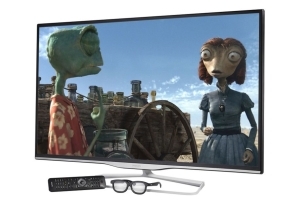 eBay loves: Ambilight makes for much more immersive viewing.
Watch out for: lacks some of the bigger on-demand names.
RRP: £650
A relatively affordable 42-inch LCD TV, this comes with Philips' lovely Ambilight feature, which uses lights down the left and right edges to match the colour of the wall to what's on the screen.
---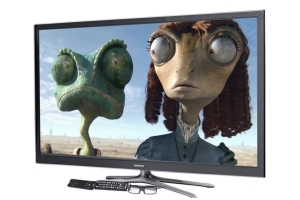 eBay loves: very good 3D performance, with two bundled pairs of active glasses.
Watch out for: the flaky voice control feature is best avoided.
RRP: £700
A 51-inch plasma with Wi-Fi and Freeview HD, active 3D, the best Smart TV system on the market right now, amazingly deep black levels and fantastic detail in HD.
---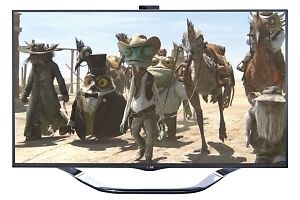 eBay loves: a reasonable price and strong picture quality.
Watch out for: could do with a better catch-up TV selection.
RRP: £900
A 47-inch screen with four HDMI ports, passive 3D glasses and built-in Freeview HD and Wi-Fi. You get an LG Magic Wand remote, and the picture produced by that panel is excellent.
---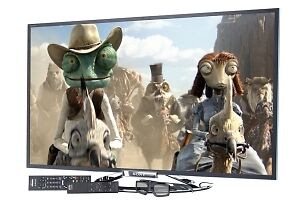 eBay loves: stunning picture quality that runs the best plasma screens close.
Watch out for: it's very expensive for a 40-inch TV.
RRP: £999
Sony's first TV to use its LED Triluminos colour system is a real thing of beauty. As you'd expect, the 40-inch panel produces a vibrant and sharp picture, with superb black levels.
---
eBay loves: a staggeringly good 42-inch plasma panel.
Watch out for: the touch pen is a bizarrely pointless inclusion.
RRP: £999
A top-quality plasma for under a grand, it includes integrated Wi-Fi, Freeview HD and Freesat HD, along with an excellent Smart TV system that lets you use a smartphone as a mic for voice control.
---
Comparison Table
Features
Philips
42PFL5008
Samsung
PS51F5500
LG
47LA860W
Sony Bravia
Panasonic TX-42GT60
Screen
42-inch
1,920 x
1,080 LED
51-inch
1,920 x
1,080 LED
47-inch
1,920 x
1,080 LED
40-inch 1,920 x 1,080 LED
42-inch
1,920 x
1,080 plasma
HDMI
3
3
4
4
3
3D
Passive
(2 pairs)
Active
(2 pairs)
Passive
(6 pairs)
Active
(4 pairs)
Active
(2 pairs)
Price
£650
£700
£900
£999
£999
Summary
Ambilight makes for immersive viewing
Great value for a big 3D screen
Good blend of quality, size and price
Amazing picture quality
Breathtaking picture quality