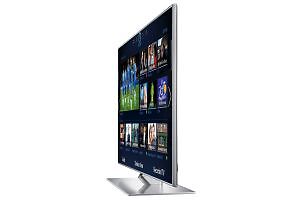 eBay loves: Produces a really vibrant, colourful image.
Watch out for: Don't bother trying to use the hopeless voice control.
RRP: £1100
A 46-inch LED TV with a crisp Full HD picture, beautifully natural colours, a set of redesigned smart features and nice remote controls.
---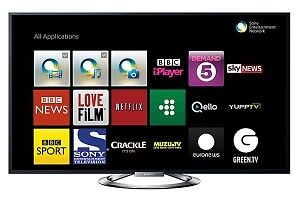 eBay loves: Larger version of the excellent KDL40, for those who have space.
Watch out for: You can get bigger screens for the same money.
RRP: £1200
A top-quality 46-inch LED-backlit TV from Sony, with wide viewing angles and deep black levels. It also has ultra-low input lag, making it a great choice for next-generation console gamers.
---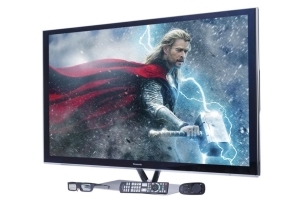 eBay loves: A stunning plasma panel on all levels, from upscaled SD to full 3D.
Watch out for: Smart TV selection could do with a boost.
RRP: £1200
This fantastic 50-inch plasma offers perfect blacks, incredible contrast, great HD upscaling and throws in Wi-Fi and 3D capabilities as well. Worth every penny.
---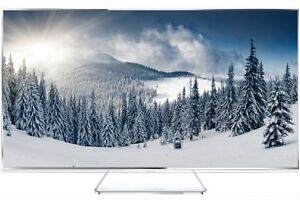 eBay loves: One of the best onscreen interfaces there is.
Watch out for: Can't quite match the plasma equivalent.
RRP: £1400
If you'd prefer LED LCD, this TV comes with a superb Smart TV interface, and the picture quality is mostly excellent, albeit without such strong black levels.
---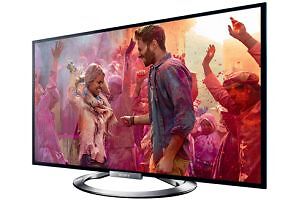 ---
Comparison Table
Features
Samsung UE46
F7000
Sony Bravia
KDL46W
905
Panasonic
TX-P50GT60B
Panasonic
TX-L47WT65B
Sony
Bravia KDL55W
905A
Screen
46-inch
1,920 x
1,080 LED
46-inch
1,920 x
1,080 LED
50-inch
1,920 x
1,080 plasma
47-inch
1,920 x
1,080 LED
55-inch
1,920 x
1,080 LED
HDMI
4
4
3
3
4
3D
Active
(4 pairs)
Active
(2 pairs)
Active
(2 pairs)
Passive
(4 pairs)
Active
(4 pairs)
Price
£1,100
£1,200
£1,200
£1,400
£1,499
Summary
Stunning
colours
and deep
blacks
Ideal for
hardcore
gamers and
movie buffs
It's hard to
beat the
quality of plasma
Not quite as
strong as a
Panasonic
plasma, but
worth a look
Huge, and
great at
fast motion
---