Follow our tips on saving fuel and you could save a packet on your petrol costs
There are ways to make your driving style more efficient, yet you can cut your fuel consumption before you even set off. Most family cars weigh at least 1,500kg, which is a lot for any engine to power, but every kilo counts, so ditch anything you don't need to carry.
It sounds daft, but fuel adds weight, too. If you only ever do short journeys, you probably don't need 50 litres of petrol or diesel weighing the car down, so consider only half-filling the tank.
Also, while roof bars and a roof box come into their own for holidays, at all other times they hamper your car's aerodynamics and reduce its fuel efficiency. Take them off as soon as you're finished with them.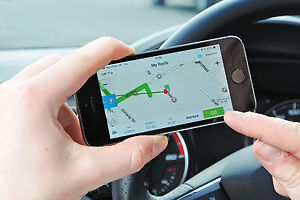 Even if you do the same journey every day to work, you might not be following the most efficient route. This is where a
sat-nav
can help — and sat-nav apps for your smartphone are cheaper than dedicated portable devices. Plot your route using one of these and you could trim a couple of miles off every journey, saving a few quid a week on fuel in the process.
Equally, if you get lost, you can use litre after litre of fuel driving by around unnecessarily, so a
sat-nav
can also come to the rescue here. And the best have traffic alerts built-in to keep you moving, rather than wasting fuel while you're stuck in a jam.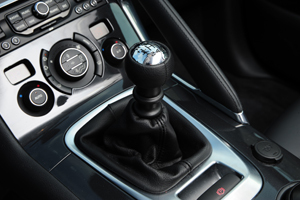 Add a caption
The gearbox is your best friend
Click to edit caption
You can make the biggest difference to your fuel consumption by adapting your driving. Smooth progress is much more efficient than speeding from the lights and slamming on the brakes at the next roundabout.
To maximise your mpg, imagine you're riding a bicycle, so it's all about keeping rolling. Accelerate and decelerate as gently as possible and try to anticipate the road ahead. If you see traffic coming to a halt, just roll towards it, rather than braking at the last minute.
Also keep an eye on engine revs.
The gearbox is your best friend
if you're trying to cut your fuel bills, so change up as soon as possible. Many modern cars have gearshift indicators that tell you when to change for maximum efficiency. But even if yours doesn't, try not to push the engine beyond 2,000-2,500rpm in any gear.
Stick to the speed limit
Keeping the revs down can obviously be a challenge on a busy motorway with an HGV on your tail, but exceeding the speed limit will increase your fuel bills and a 50-mile motorway journey will naturally burn more fuel at 80mph than 70mph. Speed limits shouldn't be viewed as targets, though. Even cruising at 60mph or 65mph instead of 70mph on a dual carriageway can make a big difference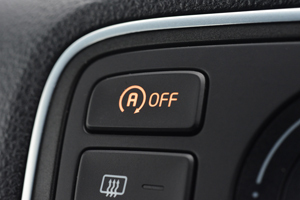 Manufacturers are increasingly using technology to boost
fuel efficiency
and 'stop-start' has been one of the big breakthroughs. It cuts the engine when the car comes to a halt and the driver puts the gearbox into neutral. Select a gear again and the engine automatically fires back into life before you move off.
Stop-start features on a wide variety of new cars and it really makes a difference, so don't be tempted to turn it off. And even if you have an older model without the feature, you can still get the benefit. When you come to a halt in traffic, turn off the engine. Idling wastes fuel.
Electrical drain
While you're at it, think about turning off some of the electrical kit, too. Everything from the headlights to the heated rear screen can increase fuel consumption, so if you don't need it, switch it off. The same goes for the air-conditioning. Run it at least once a week to keep it working, but use it as sparingly as possible otherwise.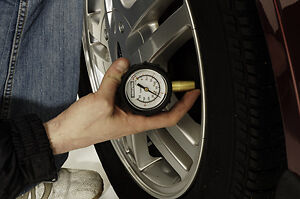 Experts estimate that fuel consumption rises by 1mpg for every 2psi that a car's tyres are under-inflated by. So it's essential to check your tyre pressures regularly with a dedicated gauge. Getting up close to the tyre also lets you check for damage or flat spots that might cause problems.
When your
tyres
are next due for replacement, look closely at the EU tyre labels that should feature on every set. These fridge style-ratings include one for rolling resistance — the lower this is, the less power (and fuel) is needed to turn the wheel.
Tyres
with low rolling resistance might carry a price premium, but you'll soon make your money back in fuel savings.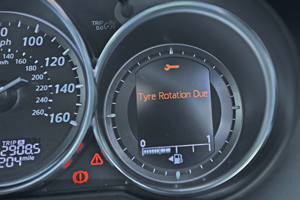 Tyres
are one of the biggest causes of breakdowns, but they're by no means the only ones. Still, you can head off other potential problems by sticking to your car's maintenance schedule and paying attention to servicing alerts on the dashboard.
You're no longer obliged to get a new car serviced through the manufacturer's franchised dealer network to maintain the warranty, as long as the official schedule is followed and genuine parts are used. This can be a way to save on maintenance, although makers have hit back by offering pre-paid servicing at tempting prices. For example, the MINI tlc package provides five years and 50,000 miles of servicing for just £299. Spend an extra £275 and you can get up to eight years/80,000 miles of cover.
These all-inclusive packages aren't just available on new cars, either, and some dealers offer similar schemes to persuade owners to bring their used models in for servicing. A main dealer service history can add to your car's value, but do the sums to make sure it all adds up, as an independent specialist will often charge you much less for routine maintenance.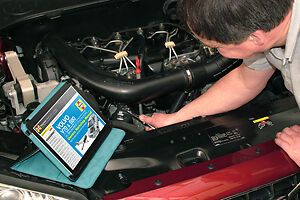 There aren't many jobs the DIY mechanic can do on a modern car, but it's still worth carrying out the basic checks yourself to help prevent breakdowns.
Every couple of weeks, inspect the oil and coolant levels, and top up the screenwash. Start the engine while you have the bonnet up and listen for any strange noises.
A
Haynes manual
is an essential guide here. It will talk you through the essential inspections and you can even download one to your iPad to get a raft of handy tips in plain English.