Why I love the Dyson Ball...
A few years ago I would never have thought twice about a vacuum cleaner, as long as it picks the bits up I'd have been happy! Now though, my eyes have been opened!
I became a cleaner 14 months ago and it was then I discovered the Dyson Ball! My very first client had the dc24, the smallest one, I could not believe how light it was and what little effort was needed to push and pull it around! From that moment I decided I needed to buy one. I looked on line at all the different models and I decided to look for a dc25, this is the next size up from the dc24.
There are two reasons I decided to go for the dc25, these are that the flexible hose (for doing stairs etc.) isn't that long on the dc24, so to vacuum stairs I found I had to put it on the next stair down to each stair. This takes slightly more time and involves bending your back awkwardly. The other reason was the pipe part, it's not as straight forward to use as the dc25, you need to take the whole pipe out, turn it upside down, then click it back into the hose, I also felt that the pipe was shorter.
Despite these two issues I would still recommend the dc24 for normal house cleaning, just not as a vacuum for a cleaner. The weight of the dc24 is amazing and I still enjoy using it at my clients house! In fact my Mam bought one recently on my recommendation, and she loves it for doing her house work.
I did eventually get my dc25, I got it second hand as I couldn't afford a new one, but that's the thing with Dysons, they are so reliable and last so long! I have started to take it to the jobs where there isn't a Dyson ball, as I have a bad back and the ease of the ball takes a lot of the strain from my back and hips.
The hose on the dc25 is long enough to leave the vacuum at the bottom of the stairs while doing up the stairs. The pipe is so easy to release you just pull it and it's out! The only down side to the dc25 is that it's a bit heavier and bulkier than the dc24 but the good points totally make up for that!!
So after over a year of using many different vacuum cleaners including numatic (Henry), vax and standard Dysons, my favourite hoover has to be the Dyson Ball dc25!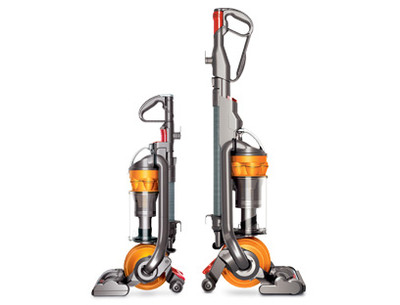 I heard about eBay guides through BzzAgent and I will receive an Argos voucher for writing this guide.