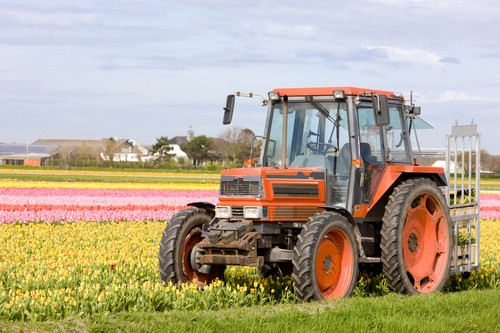 It is widely acknowledged that farmers have one of the most labour-intensive jobs in the economy. It goes without saying that farming should not have to be more difficult than it already is. Having the right equipment goes a long way towards maximising time efficiency, but farm equipment can be a costly investment for small farms with fields and livestock. Fortunately, buying used farm implements and equipment at a highly discounted price is a less expensive option for those who need quality machinery that is affordable.
It is relatively easy to find used farm equipment and implements on the eBay site. A large variety of farm equipment and implements is typically for sale at any given time. Different farms need different types of equipment, and knowing which equipment is necessary is a key component of an effective search. Locating used, inexpensive equipment on the site helps farmers save time and money and allows them to quickly get back to the business of farming.
The Difference Between Implements and Equipment
When browsing eBay for used farm implements and equipment, it is helpful to understand the difference between the two terms. While some eBay buyers may be seasoned veterans of the farming industry, others may need a little assistance sorting out the types. Implements are devices that directly affect crop production, such as a tractor or sprayer. Farm equipment refers to attachments that work with such implements, such as a seed planter or baler. It is important to note that farm equipment cannot operate without a tractor or other implement to pull it.
Various Types of Farm Implements and Equipment
Not every farm needs more equipment than the basic tractor, but it is helpful for eBay buyers to understand all the available choices they may find for sale.
Farm Implement/Equipment

Description and Use

Tractor

Most common piece of farm equipment

Essential for both small and large farms

Designed to pull attachments for various functions, including planters, mowers, balers, and ploughs

Driven by the operator

Can be driven on public streets

Sprayer

Used for spraying crops with pesticides or fertilisers

Designed with a cab for the operator's comfort and flexibility

Cheaper versions that can be attached to the rear of the tractor are also available for purchase

Combine

Used for harvesting crops

Multi-functional

Can pick and clean the crop when harvesting

Attached to the front of the tractor

Characterised by a large, open, cylinder front with metal wings on either side

Row Planter

Characterised by containers on top for holding the seeds to be planted with a wheel directly below

Designed to save the operator time and efficiently plant the seeds in the soil

Pulled by tractor

Mower

Used for mowing grass or other low-growing vegetation

Good for lawns that are very time consuming for mowing

Good for large plots of land with growing vegetation

Pulled by tractor

Cotton Picker

Picks cotton and stores it in the rear of the machine

Significantly saves time versus hand-picking cotton crops

Has a cab for the operator

Seed Drill

Used for planting grains and vegetable seeds

Can make different ditches to plant

Pulled by tractor

Chisel Plough

For ploughing the soil to prepare the field for planting

Characterised by its wide, rake-like appearance

Pulled by tractor

Baler

Used for baling hay into large, compact cubes

Ideal for storing alfalfa

Pulled by tractor
Whatever the farm's specialty, there is probably an implement or attachment to help make the job easier and more manageable. Not all of these tools are needed for every farm, however, so knowing which equipment needs to be used on one's farm is essential before shopping on eBay.
Factors to Consider When Shopping for Used Farm Implements and Equipment
Because purchasing farm equipment is a critical investment for one's business, several factors should be taken into consideration before buying used equipment on eBay. The three essential considerations are budget, size, and intended function for the equipment and implements. Beyond these three aspects, eBay buyers should also keep in mind that not all used farm equipment is created equally. While some used products may work better than some new items, other used products may need more TLC in order to run well.
Budget
Farm equipment should be considered an investment that eventually brings in profit. That being said, while certain implements may seem handy, eBay buyers should refrain from purchasing them if they cannot help the business increase revenue in the long run. For large-scale farming operations, investment in multiple pieces of equipment and implements may not tax the budget; however, for smaller farms, setting a budget ceiling before looking at all the possibilities on eBay is a wise decision. Used farm equipment provides eBay buyers with a greater likelihood of staying within budget, as the discounted prices generally allow buyers to purchase more for their money.
Size
Once a budget is determined, the second factor eBay buyers should consider is the needed size of the used farm equipment. For instance, tractors come in various sizes that range from compact for use on small plots of land to huge for meeting the demands of industrial-grade farmland. For small farms, small-sized equipment is more than enough unless buyers are planning to expand their boundaries within a few years. Buying smaller equipment also serves as a space saver for storage if that is a concern.
Function
Most importantly, the intended purpose of farm equipment and implements should be considered before committing to a purchase. Not every implement is needed for a farm. For instance, a row planter is not necessary for a cattle farm, nor is a cotton picker an essential purchase for an apple orchard. By figuring out what functions the farm equipment needs to fulfil, eBay buyers can focus on the equipment they need and not waste money on unnecessary items.
Besides budget, size, and function, eBay shoppers also need to keep in mind that used equipment comes in varying conditions. Some used farm implements may be hardly used and look like new, while other used tools may be rusted, barely running, and require a lot of repair. Reviewing and understanding all the details of a listing is extremely important to making sure quality equipment is purchased. Buying used equipment may also mean that extra maintenance and care is necessary to prolong the life of the machinery and keep it in working condition. It is wise for eBay buyers to understand how farming equipment is maintained and how often tune-ups should take place for each machine.
Investments in farm equipment and implements require a lot of thought and research, as they can be pricey. Determining a budget and addressing what is needed helps buyers find what they are looking for when browsing through eBay's large database. Used equipment also requires regular maintenance for smooth operation. These factors should be kept in mind when shopping for farm implements and equipment on eBay.
Shopping for Used Farm Implements and Equipment on eBay
eBay buyers can easily find the right used farm equipment and implements for the job by using the search box found on every page at eBay. To find specific listings, shoppers can insert keywords into the search box like 'used combine' or 'used farm implements'. In doing so, all relevant results appear on-screen in a matter of seconds. Buyers can then filter their search results by specifying a budget or location to save money on shipping such large machinery.
Another benefit of using eBay is that buyers can research the reputation of sellers on the website by looking at the feedback left by previous customers. This allows eBay shoppers to feel confident about purchasing farm equipment and implements in used condition. With all these features and resources available at one's disposal, buyers can make an informed purchasing decision when it comes to buying any types of items on eBay.
Conclusion
Farmers already work hard, and they should not have to work any harder than is necessary to get the job done. Investing in the right farm equipment and implements can make farming a much more manageable business. However, buying farm implements and attachments can be an expensive investment for many farmers. Fortunately, used equipment is available for sale on eBay, which offers shoppers quality used items without the steep prices of buying off the lot at a farm implement dealer. Not all farmers need every tool and implement that is available for sale, so researching the right equipment with the necessary capabilities can prevent buyers from investing in unneeded tools.
There is a large variety of farm equipment available, from combines and ploughs to sprayers and seed planters. All this equipment and more can be found in great condition at reasonable prices by using eBay's search box and filter features. Shoppers can filter their search results by establishing a budget range or a location to limit shipping costs. When it comes to expensive investments like farm equipment, shoppers on eBay often find that they can rest at ease and enjoy the experience of finding the equipment they need at the prices they can afford.