Funny sunglasses are on course to be the craze of 2014. You may have noticed funny sunnies in outrageous shades in countless friends' selfies and celebrity snaps. So with festival season nearly upon us, now's the time to add some fun in your style and bag a pair of quirky sunglasses. Whether you're headed for a festival, a party or snapping silly selfies, we've got the top 10 funniest sunnies to suit the moment. Indulge your inner Gaga with the kookiest shades on eBay.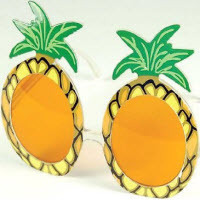 Enjoy a taste of the tropical with the Pina Colada of the sunglasses world. Trè
s
fruity.
---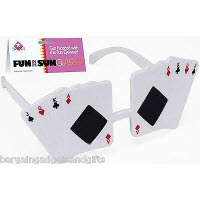 Play your cards right and wear the king of sunglasses. Then it's time to practice your poker face, p-p-poker face.
---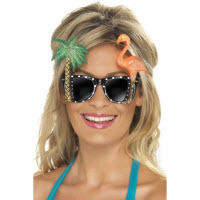 Sun, sea, sand and silly shades – what else do you need to pack for your holidays?
---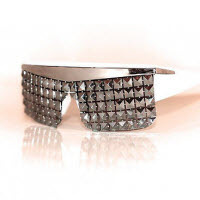 Rock these fierce shades complete with silver studs. Don't drive, walk or do a thing in them ... except look freaking cool.
---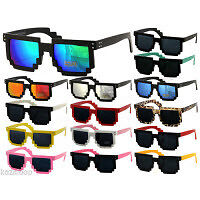 Look like you've stepped out of an 80s arcade game in these pixel sunglasses. Go on, embrace your inner nerd.
---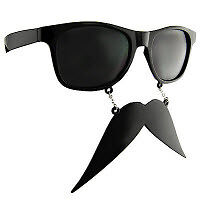 After all these years we now realise our shades were missing a key ingredient, turns out it was a, erm, moustache.
---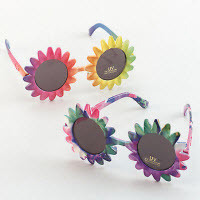 These blooming brilliant shades bring flower power to your look, perfect for hippy chic, festival chicks.
---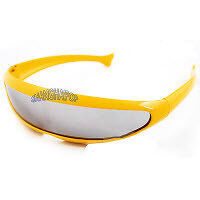 Have your own Robo Cop moment in these ultimate wrap-around sunglasses. Just what you need to sci-fi-style your look.
---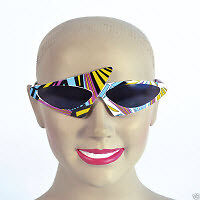 Bold, asymmetrical shades rock! Stand out from the crowd and get down on the dance floor in these kooky, colourful sunnies.
---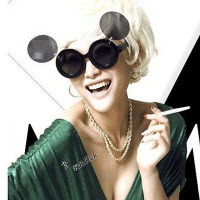 eBay recommends: Flip-up sunglasses
Price: £3.99

These Mickey Mouse shades give the illusion of ears when flipped out. Cute, cool and kinda clever. We like.



---